The untold truth of The Tick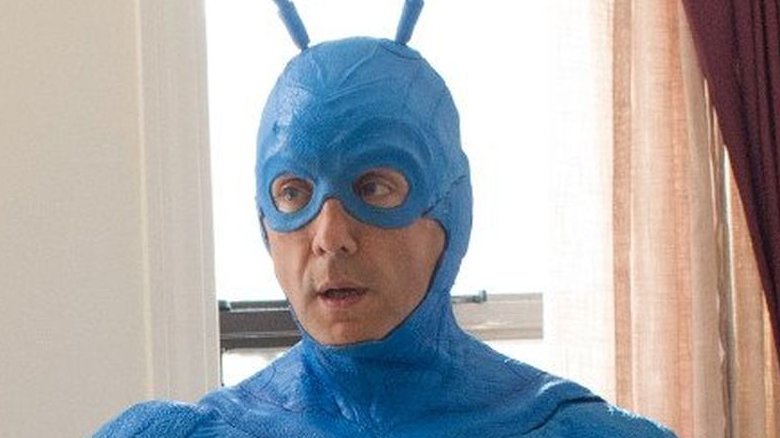 Regionally-published, black-and-white superhero comic books created to make fun of other superhero comic books generally don't spawn a character that lasts for more than 30 years. But that's what Massachusetts comic book artist and writer Ben Edlund did with his unique and hilarious creation, the Tick. 
The mighty, and mighty delusional, sworn protector of the City against the forces of evil has been the focus of a long-running comic book series, a cult classic Saturday morning cartoon, a cancelled-too-soon live-action sitcom starring Patrick Warburton, and another live-action version with Peter Serafinowicz streaming on Amazon. The creation, development, and longevity of the character (and his loyal if reluctant sidekick, Arthur) boasts a rich backstory full of stuff you didn't know about the big blue bug. Spoon!