The Blacklist's Creator Claims He Knows Where He's Going With This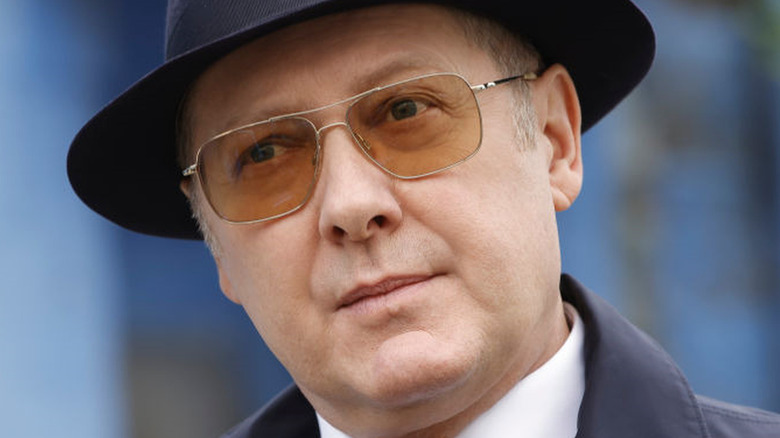 NBC
It's impressive that a series as relatively old as NBC's "The Blacklist" can still pack surprising narrative punches as often as it does. Just one season after the show killed off one of its leading stars, Elizabeth Keen (Megan Boone), the Season 9 finale saw the end of the road for two more heavy hitters — cyber analyst Aram Mojtabi (Amir Arison, who had a "Blacklist" scene that presented him with a major challenge) and FBI Agent Alina Park (Laura Sohn). Heading into the show's 10th season, there's no telling how things will ultimately unfold. 
The crime drama has become a sprawling epic of double-crosses, long-lost family members, and evils beyond worldly imagining. Perhaps this may read as bloat to some TV viewers bearing the scars of watching "The Blacklist" as it jumped the shark; rest assured, dear skeptics. While we may not understand where Raymond Reddington's (James Spader) story ends, the creators of "The Blacklist" seem to.
How the writers plant reveals years in advance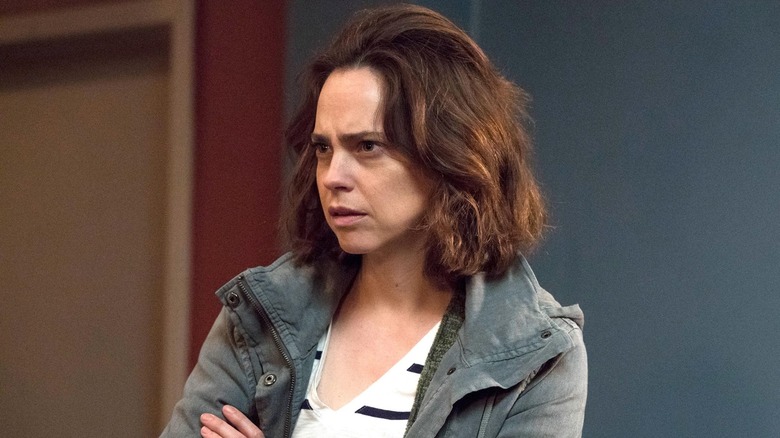 NBC
What sets "The Blacklist" far apart from long-running soap operas that share the same twists and turns is, apparently, careful planning. In a 2018 interview with Variety, creator Jon Bokenkamp explained that nothing they do on the series happens accidentally or out of desperation to shock the audience.
The interview took place on the heels of a particularly colossal reveal — that Fiona Dourif's unassuming bartender was actually Red's daughter and Liz's half-sister, Jennifer. This shock was a seed planted by Bokenkamp and "The Blacklist's" writers three seasons beforehand. "We don't always know exactly when that character's going to reemerge or where that storyline will come back," said Bokenkamp to Variety's Amber Dowling, "but there is a bible in our writers' room that tracks every character, every plotline."
What is a bible?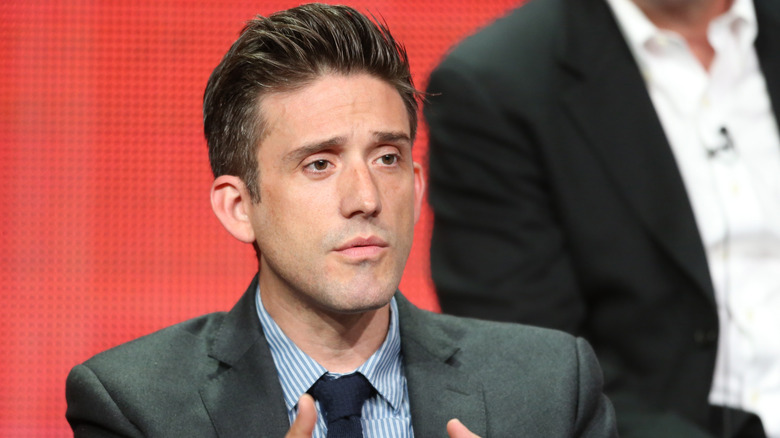 Frederick M. Brown/Getty Images
A "bible" or "series bible" in the world of TV refers to a common practice among television creators wherein they layout big picture plans for the series in a living document. This document often takes shape in the early days of development and can be used as part of a creator's initial pitch (via Shore Scripts). In that case, it isn't entirely out of the question that huge twists like Tom's (Ryan Eggold) betrayal and Jennifer's reveal weren't included from the beginning, lying dormant until the perfect moment of revelation.
As Entertainment Weekly noted in its recap of the Season 9 finale, it has not been said if Season 10 will begin the end of "The Blacklist" saga. Even so, Jon Bokenkamp has seen the light at the end of the tunnel for quite some time — he's just in no hurry to escape the arresting darkness of this narrative. "We definitely have an end game in mind, but we're certainly in no race to get there. It would be impossible to write the show if we were just making it up." Storytelling has been described as the art of knowing when exactly to reveal information — by that definition, "The Blacklist" has indeed mastered this art to bloody and thrilling results.