The Fan-Favorite Anime That Shares Mean Girls' October 3rd Holiday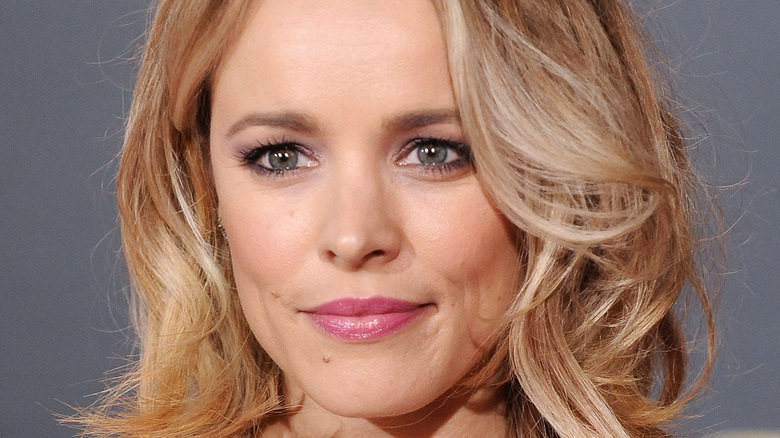 DFree/Shutterstock
Today is Mean Girls Day. It has been 18 years since Aaron Samuels (Jonathan Bennett) asked Cady Heron (Lindsay Lohan) what day it was, and Cady replied to her crush that it was October 3rd. 
"Mean Girls" is, of course, a classic by now, thanks not just to how funny it is but how accurately it seems to capture the cutthroat atmosphere of high school cliques and the fickleness of teenage popularity. The 2004 film is famously based on Rosalind Wiseman's non-fiction book "Queen Bees and Wannabes: Helping Your Daughter Survive Cliques, Gossip, Boyfriends, and the New Realities of Girl World" (via The Atlantic).
There is, however, another story with a loyal following whose unofficial holiday is celebrated today. It is very different from "Mean Girls." In fact, it's not even in live action, and it's a series rather than a movie. Not to take away from the importance of "Mean Girls," but it's worth mentioning this special anniversary too.
October 3rd is also Fullmetal Alchemist Day
Adapted from the smash hit manga series of the same name, and originally airing in 2003 and 2004, "Fullmetal Alchemist" is viewed by some as one of the greatest anime adaptations ever (via ComicBook.com). Its own events are spurred on by the actions of the young protagonists Edward Elric (voiced by Roni Park in the original Japanese and Vic Mignogna in the English overdub) and Alphonse Elric (Rie Kugimiya in Japanese, Aaron Dismuke in English), when, in an attempt to bring back their deceased mother using alchemy, they destroy Edward's arm and Alphonse's entire body. The date of that event is also October 3rd.
What follows is, of course, very different from the plot of "Mean Girls," involving magic, totalitarian governments, homunculi, and other alchemical beings as the Elric brothers attempt to fix their physical and psychological selves. For fans of the anime and manga, though, October 3rd is just as important a day. And there have even been some fans on Twitter quick to have a bit of fun with the crossover between pop culture holidays.