Who Plays April's Father On The Walking Dead?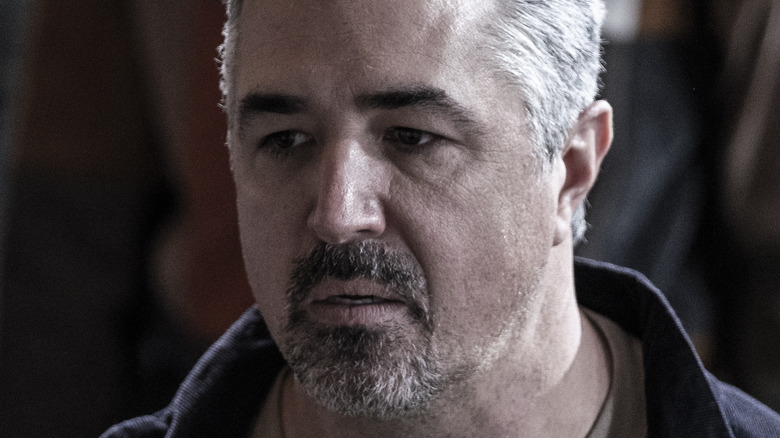 Jace Downs/AMC
In "The Walking Dead" Season 11, Episode 14 ("The Rotten Core"), Daryl Dixon (Norman Reedus) and Rosita Espinosa (Christian Serratos) meet a woman from the Commonwealth named April (Wynn Everett). Long since abandoned by her superiors and colleagues alike, April is the sole survivor of a group of 12 soldiers sent on a mission to retrieve bags of money out of a home. Although April survives for some time before Daryl and Rosita find her, she is sadly killed by a walker in the midst of the group's attempt to escape the home.
Notably, although Episode 14 is the first time we meet April, it is not actually the first time that she is mentioned in the series. In Season 11, Episode 11 ("Rogue Element"), April's name appears on a mysterious list alongside the names of about 85 other Commonwealth residents, including Tyler Davis (Cameron Roberts), the waiter who openly challenged Governor Pamela Milton (Laila Robins) in Season 11, Episode 10 ("New Haunts"). Although April does not enjoy much screen time in her only episode, it's become clear in recent weeks that her death ultimately serves as the impetus for a major revolution with the governing body of the Commonwealth. In Episode 17 ("Lockdown") and Episode 18 ("A New Deal"), April's father plays a small but memorable role in riling up the rest of the citizenry against the Miltons. 
If you think the actor playing April's father looks familiar, that's probably because you've seen him in any number of projects over the course of his career. Here's a quick look at this actor's notable filmography.
Preston James Hillier plays April's father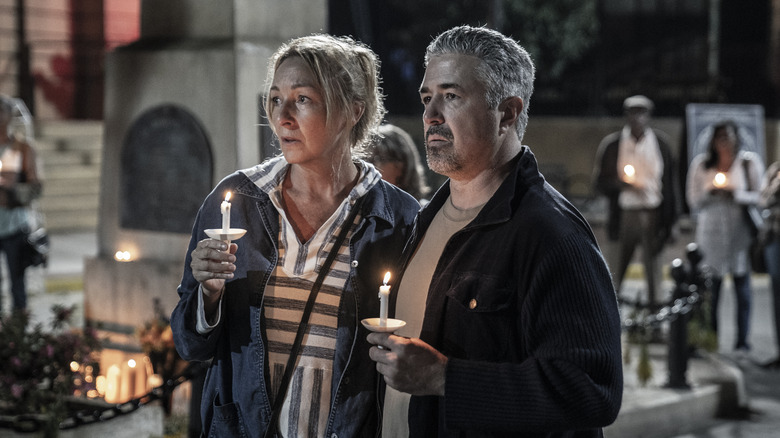 Jace Downs/AMC
Unlike plenty of other actors and actresses in Hollywood, Preston James Hillier's first on-screen role is actually quite a memorable one. Hillier first performed in front of a camera in "Friends" Season 6, Episode 17 ("The One With Unagi") as a character listed under the name Joey Clone, a man who looks quite a bit like main character Joey Tribbiani (Matt LeBlanc). Although this character should not be confused with Carl (Louis Mandylor), another "Friends" character who resembles Joey, he serves as the punchline of much the same joke.
Only a few years after his first role in "Friends," Hillier also portrayed the first of his three minor characters in "General Hospital," a series to which he has returned for eight different episodes. Of course, like many other actors in Hollywood, Hillier has sought to expand his acting profile with a number of guest-star roles in primetime series. These include short-lived appearances in "Prison Break," "House," "American Horror Story," "Chicago Fire," "Scandal," "NCIS: New Orleans," and many more (via IMDb).
Notably, Hillier has also played recurring roles in the ABC drama "Nashville" and the Paramount+ true-crime series "Interrogation." Hillier recently appeared in Hulu's "Candy," a miniseries about Candy Montgomery and Betty Gore.