The First Car The Price Is Right Ever Gave Away Doesn't Even Exist Anymore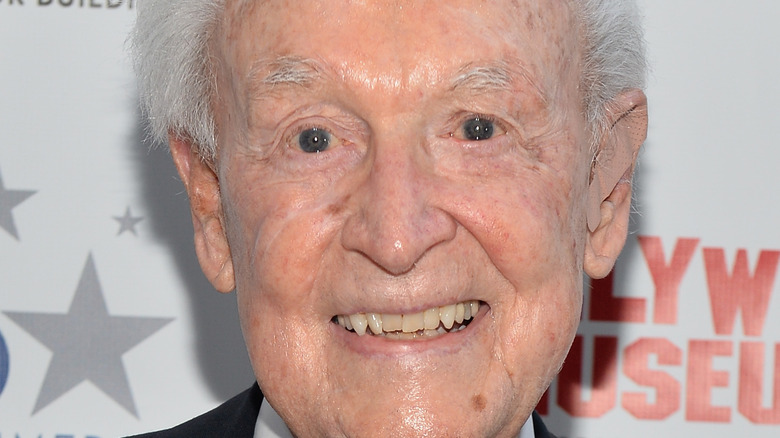 Alberto E. Rodriguez/Getty Images
In terms of "The Price is Right," something that's just as fun as folks stepping on toes during a sprint run to Contestants Row is seeing all the possible prizes they have an opportunity to take home. Starting with smaller prizes, such as watches and laptops, these loot-hopefuls then move on to the more important mini-games which yield more significant rewards. That's when the offerings begin to hit possibilities such as a living room set, a trip to Paris, and even the most coveted of all gameshow prizes: a new car.
From the early beginnings of the TV game show, hearing the phrase "a new car" must be one of the most exciting things for a contestant to hear. Over the years shows like "Let's Make a Deal," "Wheel of Fortune," and, of course, "The Price is Right" have all added extra excitement to that three-word phrase. When speaking to Rachael Ray, host Drew Carey recalls a fascinating moment when a contestant won a Chevrolet Tahoe by guessing its exact price. When the contestant explained that his friend shouted to him all the correct numbers to guess, Carey asked the man what he did for a living. "I'm a Chevy salesman," the man yelled out. Well, that's one way to win a new set of wheels.  
However, if you don't have a car salesman to bring along with you, pulling in a new automobile might be a little bit of a challenge, yet still exciting. That "Price is Right" excitement has been ongoing since the early '70s. With the show being on-air that long, one must wonder what the very first car ever given away on this show was.
You would not want to ever drive this car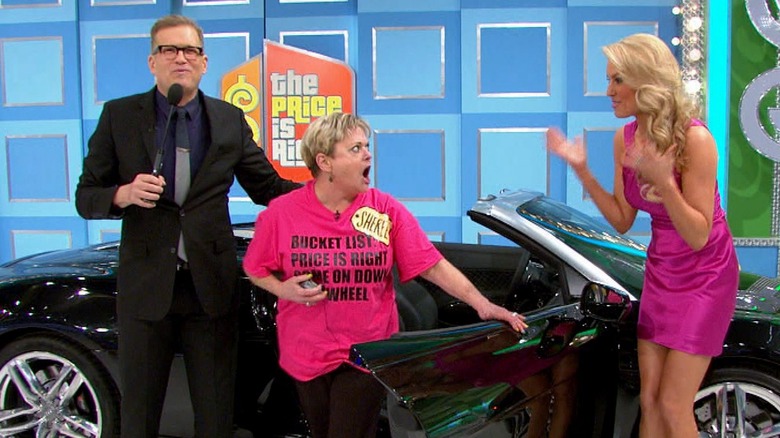 CBS
With "The Price is Right" being on the air for over 40 years, fans have witnessed countless contestants do their best to take home an endless list of possible prizes. However, the show's Twitter account posted that the pricing game in the 1972 debut episode saw the first-ever car giveaway. The contestant won the prize by triumphing over a mini-game called "Any Number," and the car was a Chevrolet Vega. If you haven't heard of that type of car before, it's probably because it no longer exists ... and for good reason. 
The contestant in that first episode of "The Price is Right" won their Chevy Vega in front of a thrilled audience. However, the contestant's excitement may not have lasted very long as MotorTrend writes that the Vega is remembered as "one of General Motors' worst cars, a troublesome rust-bucket prone to gas tank fires and melting engines." Introduced to the public in 1971, the Vega didn't have a very powerful engine, and the braking stability was known to have serious issues as well. Not something you want to pile the kids in for a road trip! 
Today, the prizes for winning contestants on network gameshows continue to get better and better. Special Primetime episodes of " The Price is Right," have pushed the reward values to another level, but for those of you thinking how winning an old Chevy Vega would be disappointing today, think again. According to Classic, the car is now worth over $23,000. Just, please, for your own safety, never try not to actually drive it.