Here's Where You Can Stream Mean Girls Online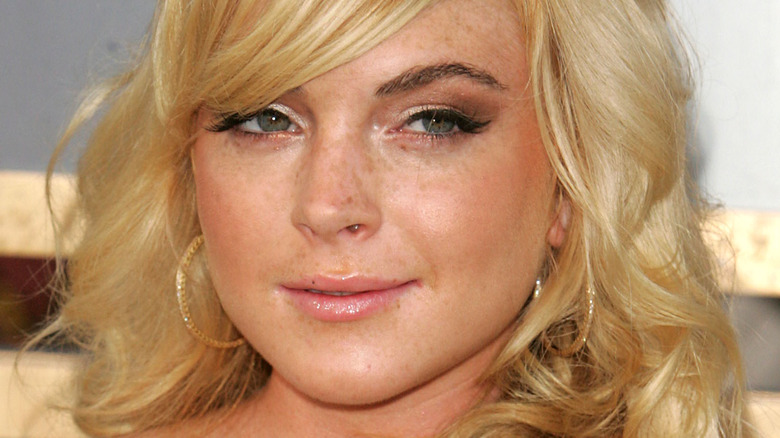 Peter Kramer/Getty Images
Released as just one among a flock of teen flicks hitting the big screen in 2004, "Mean Girls" has triumphantly metamorphosed into an enduringly iconic pop culture phenomenon. Escaping its initial motion picture incarnation to reinvent itself across a multiverse of media, including a film sequel, TV series, and musical theater, among other adaptations, it continues to expand its reach across the full spectrum of digital meme-dom almost 20 years after its first appearance in movie theaters.
Anchored by an acclaimed performance from Lindsay Lohan, who, according to The New Yorker, is "Perfectly, irreplaceably, cast in 'Mean Girls,'" the film chronicles the fish-way-out-of-water experience of teenager Cady Heron as she transitions from her home-schooled-in-Africa world to life as the utterly unprepared new kid at a suburban Chicago high school circa early-2000s. Based on Rosalind Wiseman's book "Queen Bees and Wannabes," the film features a script by "Saturday Night Live" alumnus Tina Fey with direction by Mark Waters ("Freaky Friday," "Vampire Academy" per IMDb). So, if you're one of the few who hasn't sampled this celebrated comedy classic yet, or a veteran fan of "Mean Girls" planning to catch it again, where can you stream "Mean Girls" right now?
Mean Girls is available from several different streamers
As noted by TV Guide, curious "Mean Girls" newbies or long-time aficionados ready for a return to the movie's still-relevant, sharp-edged hilarity and insight can rent or buy the film on Google Play, Vudu, Amazon Instant Video, or iTunes. And, for viewers who enjoy their movies in a form they can hold in their hands, there's always DVD and Blu-Ray.
As for the film's continuing grip on our culture, one reason may be recommendations like this one from Romper, which declares that "[Tina] Fey's brilliant writing, the talented cast, and the universal relatability of mean girls in high school make this movie still feel fresh almost two decades [after its theatrical release]." As for that talented cast, in addition to Lohan herself, other original members of the movie's young ensemble, including Lacey Chabert, Rachel McAdams, Amanda Seyfried, Lizzy Caplan, and more, have gone on to thriving film and TV careers in the aftermath of their work in "Mean Girls." So, if you haven't had the pleasure, the above sources are the perfect place to stream the ultimate high-school comedy classic "Mean Girls" in all its keenly perceptive, coming-of-age glory.