Kiernan Shipka Cast As Sabrina In Riverdale Spinoff Series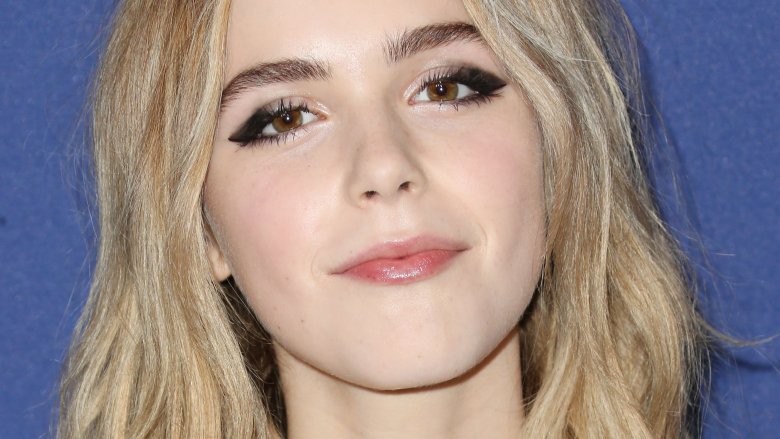 Getty Images
She's about to go from teenage daughter of an ad man to teenage witch in a mad, mad world. 
Mad Men alum Kiernan Shipka has been cast as the lead character Sabrina Spellman in Netflix's upcoming Riverdale spinoff series (via Archie Comics).
Based on the Archie Comics graphic novel The Chilling Adventures of Sabrina, written by Roberto Aguirre-Sacasa with art by Robert Hack, the untitled series reimagines Sabrina and details her dark coming-of-age story that hits hard with elements of horror, witchcraft, and the occult. As Sabrina grapples with her half-witch/half-mortal identity and begins her training as a sorceress, she must also protect her family and the rest of the world from the dangerous unknown and the deadly evils that lurk within the shadows of the night–all while maintaining her image of averageness at Baxter High Shcool. The project has been described as a mix between The Exorcist and Rosemary's Baby. 
Riverdale series creator and executive producer Aguirre-Sacasa expressed his excitement over the 18-year-old star's involvement, hinting at how Shipka's acting chops will lend themselves to the gritty new take on Sabrina the Teenage Witch. "We're all such huge fans of Kiernan's work that when we started talking about who this new incarnation of Sabrina could be, her name was on everyone's wish list. This is a darker, more macabre version of Sabrina, and we're incredibly excited for people to see Kiernan make this iconic character her own," he stated. 
Archie Comics CEO Jon Goldwater shared similar feelings, saying, "I am thrilled that Kiernan is playing Sabrina and have no doubt that she will embody the strength, courage, and boldness that has made the character a fan favorite."
Directed by Lee Toland Krieger, the series has Aguirre-Sacasa on board as its main writer and Greg Berlanti, Sarah Schecter, and Jon Goldwater attached as executive producers. The CW first put the show into development in September of 2017 as a companion series to the network's hit drama Riverdale; Netflix later acquired the project and handed it a 20-episode, two-season, straight-to-series order. 
Most will recognize Shipka from her long-running role as Sally Draper on Mad Men, but the young actress also recently played B.D. on FX's Feud. Additionally, she's held roles in The Legend of Korra, Flowers in the Attic, and The Blackcoat's Daughter.