More Stranger Things Stars Have Appeared In One Chicago Than You Might Think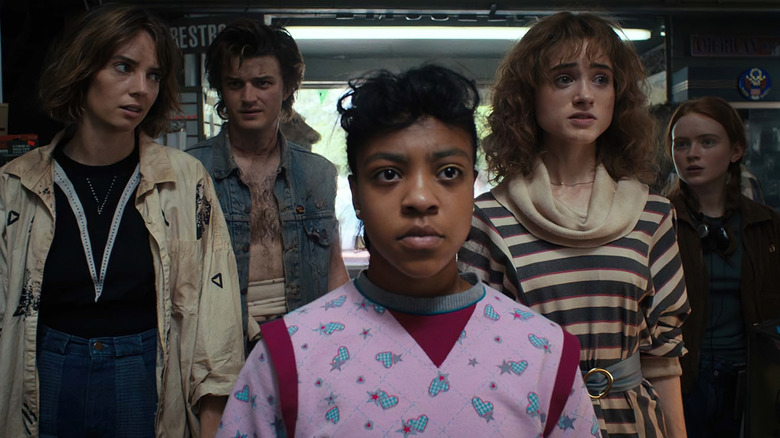 Netflix
It's probably not news that "Stranger Things" is a top-rated show. The sci-fi horror hit series created by the Duffer Brothers snuck up on viewers in July 2016 and has since become one of Netflix's flagship series. The show takes place in the fictional town of Hawkins, Indiana, where a series of supernatural events occur that affect the lives of many of the town's adult and child residents. With its cast of lovable and complex characters, genuinely chilling horror, and ever-evolving world-building and stakes, "Stranger Things" has gained a vast audience. The most recent two-part fourth season of "Stranger Things" was released in the summer of 2022 to record numbers (via IndieWire). 
With "Stranger Things" ending with its upcoming fifth season (via Deadline), it seems an excellent time to look back and see how far the show and its cast have gone. When talking about the cast, it's not uncommon to learn that many of these actors starred in other productions before "Stranger Things." One popular franchise with a surprising number of "Stranger Things" actors is "One Chicago." 
Joe Keery and others featured in Chicago One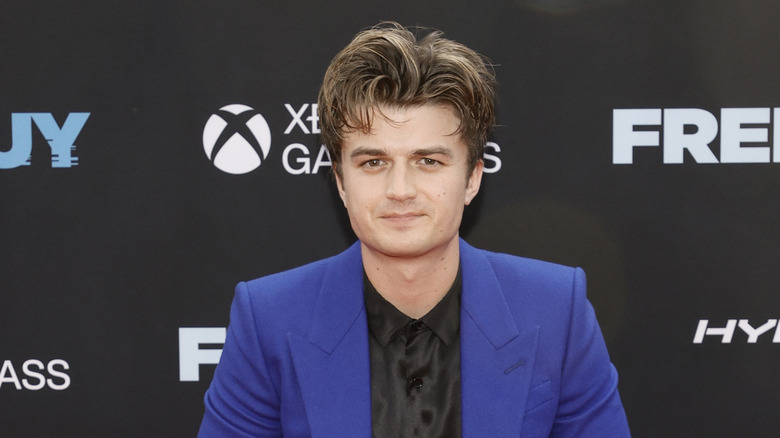 Jamie Mccarthy/Getty Images
The most prominent "Stranger Things" star in "One Chicago" would be Joe Keery, who plays bad-boy-turned-babysitter Steve Harrington on the Netflix series. Keery stars in two Season 3 episodes of "Chicago Fire," with "Red the Rag Bull" and "Forgive You Anything." Keery portrays Emmett, who is searching for former firefighter Randall McHolland, also known as Mouch (Christian Stolte). A security malfunction removes the ambiguity of Mouch's past as a sperm donor. Emmett manages to track him down, seeming to want to confront him about being his biological son. The two meet, and it becomes apparent that Emmett is only reaching out to Mouch on behalf of his half-sister Lizzie — who turns out to be Mouch's biological daughter. It all ends with the family being able to reunite, a key point of development for Mouch's character. 
While Keery is the best known of the "Stranger Things" cast to also appear in "One Chicago," others have pulled double duty. Aaron Munoz portrays Barb's dad, Mr. Holland, in Season 2 of "Stranger Things" seasons and would appear in two Season 7 episodes of "Chicago Fire" as Kevin Klinginpill. Ira Amyx, who stars in "Stranger Things 4" as Agent Harmon, features in a Season 7 "Chicago Med" episode as an epilepsy patient. Ed Amatrudo stars in "Stranger Things 4" as University Director Anthony Hatch, and also shows up in a Season 6 episode of "Chicago Fire" as Roger Norwood.