Black Panther: Wakanda Forever Merchandise Gives Us Our Best Look At Riri Williams' Ironheart Armor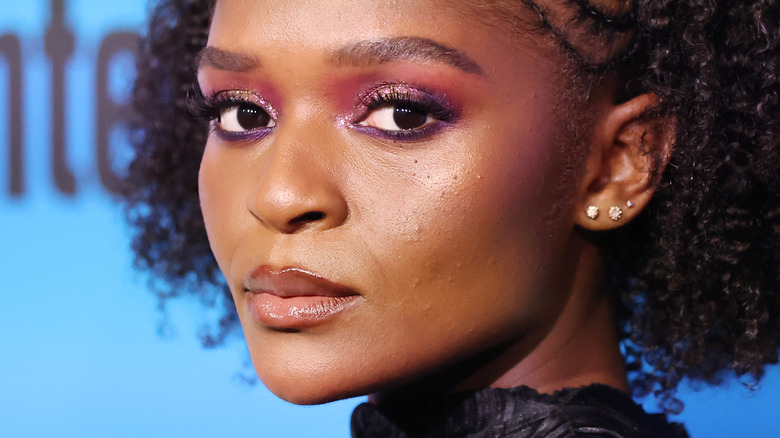 Amy Sussman/Getty Images
Contains spoilers for "Black Panther: Wakanda Forever"
Besides debuting an all-new protector of Wakanda and the first known mutant, Namor (Tenoch Huerta), "Black Panther: Wakanda Forever" will also mark the arrival of Riri Williams (Dominique Thorne), aka Ironheart. The newest saver of days will be armored up like the late, great Tony Stark (Robert Downey Jr.), who snapped the universe back in existence as Iron Man, but so far, we've not had a great look at her. Understandable, really. If you were part of one of the most anticipated movies of 2022, chances are there wouldn't be a bolt or armor-plated thruster on show without MCU overlord Kevin Feige's approval. Well, you'd like to think so, at least.
Even with the metal-coated morsels on show in the latest trailer for "Black Panther: Wakanda Forever," we still have yet to get a clear shot of Ironheart in action. Fans have instead had to resort to toy store shelves to see her in LEGO or action figure form instead of the real thing. Beggars can't be choosers, of course, which is why fans of Riri Williams and her upcoming addition to the MCU will be glad to see some all-new images for her toy form making their way online. Showing just what kind of Ironheart will be soaring through the skies to help Shuri and company in the new movie, the one clear thing is just how much heat she'll be packing when she goes up against Namor and his army.
The new Ironheart toy shows a super-powered Riri Williams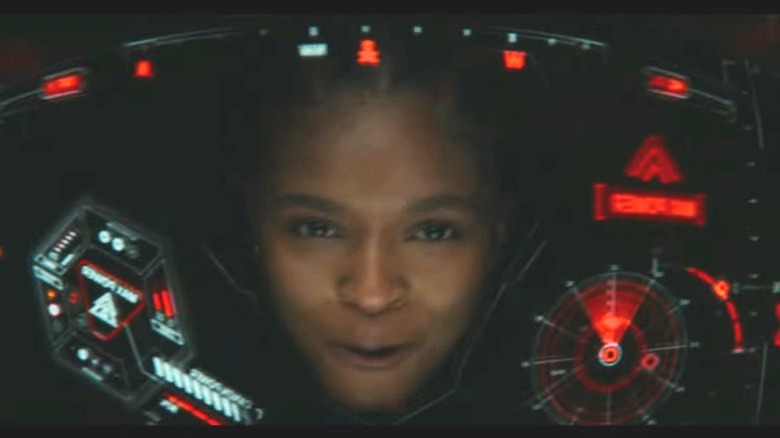 Hasbro
Appearing on Hasbro Pulse, new shots of a "Marvel Legends Series" Ironheart show that Williams's super-suit will share some strong similarities to the former iron-cast Avenger. Besides having a helmet that looks cut from the same mold as Stark's suit, Williams' flight thrusters look considerably more prominent than the sort of takes, we've seen before. The young hero-in-the-making appears to have a massive jet engine on her back that will no doubt make her an intimidating presence on the battlefield. What's more intriguing is the additional firepower she looks to be donning on her own suit.
The black and gold gauntlets on display in the photos of the figures suggest that she might have some Wakandan modifications added to her armor. Sharing a substantial similarity to the stand-in shield Steve Rodgers took up in "Avengers: Infinity War," it would make sense that Shuri (Letitia Wright, who has yet to be confirmed as but definitely is the new Black Panther, right?) also uses her tech know-how to help this new ally. Then again, how many action figures in the past have had random variations just to fill the cash registers rather than have an actual link to the film it spawned from? We will be able to see if this potential firepower will be taking shots when "Black Panther: Wakanda Forever" arrives in theatres on November 11.