The Chainsaw Man Actor Who Voiced A Character In My Hero Academia: World Heroes' Mission
"Chainsaw Man" is looking to set the fall anime season on fire. The high-profile adaptation will begin airing its first season in October on Crunchyroll (via CNET). It will be going up against heavy hitters like "Bleach," "Mob Psycho 100," and "Spy x Family" in the busy line-up of autumn releases (via My Anime List).
Created by Tatsuki Fujimoto, the series follows a Devil Hunter named Denji (Kikunosuke Toya/Ryan Colt Levy) as he cuts a deal in the afterlife after being murdered by members of the Yakuza. Through this agreement, Denji can return to life as a devil himself, one who possesses the ability to turn parts of his body into chainsaws and exact bloody vengeance. While "Chainsaw Man" will also be airing in the same season as the latest episodes of "My Hero Academia," anime fans might be surprised to find a common element that ties both franchises together.
Ryan Colt Levy is a part of Chainsaw Man and My Hero Academia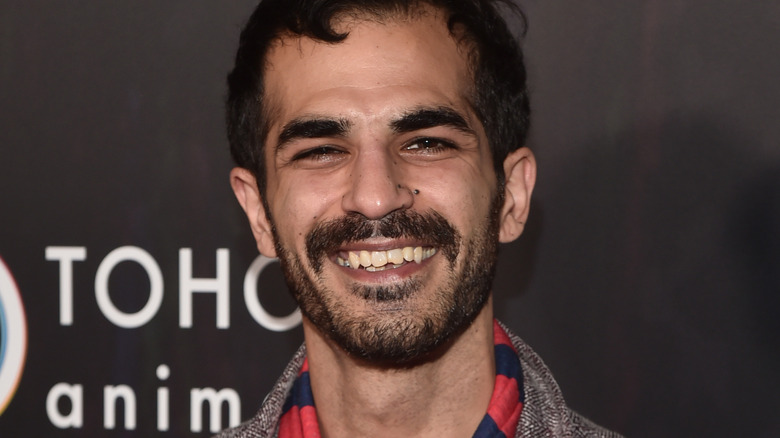 Alberto E. Rodriguez/Getty Images
Ryan Colt Levy voices Denji in the English dub of "Chainsaw Man," but he also voiced a character in "My Hero Academia: World Heroes' Mission," the third film in the highly popular animated franchise. Levy played Rody Soul, a carefree young man whose quirk allows him to control a small bird that reflects his inner feelings.
"My Hero Academia: World Heroes' Mission" follows the struggle of central characters Izuku Midoriya (Daiki Yamashita/Justin Briner), Shoto Todoroki (Yuki Kaji/David Matranga), and Katsuki Bakugo (Nobuhiko Okamoto/Clifford Chapin) as they attempt to stop a terrorist cell who plans to end the superhuman society as the world knows it.
If Levy sounds familiar to you, it's likely because you've heard him in one of his many other projects. The voice actor has over 60 credits to his name, including mega-popular video game series like "Fire Emblem" and "Shin Megami Tensei," as well as anime like "Shaman King" and "Record of Ragnarok" (via IMDb). Naturally, with "Chainsaw Man" being hyped as the next big thing in anime, you might be hearing more from Levy in the future, as his cache will no doubt grow from headlining the English version of the series. Either way, look for the series when it premieres on October 11 on Crunchyroll.