The Steve Irwin South Park Episode That Landed The Creators In A Big Mess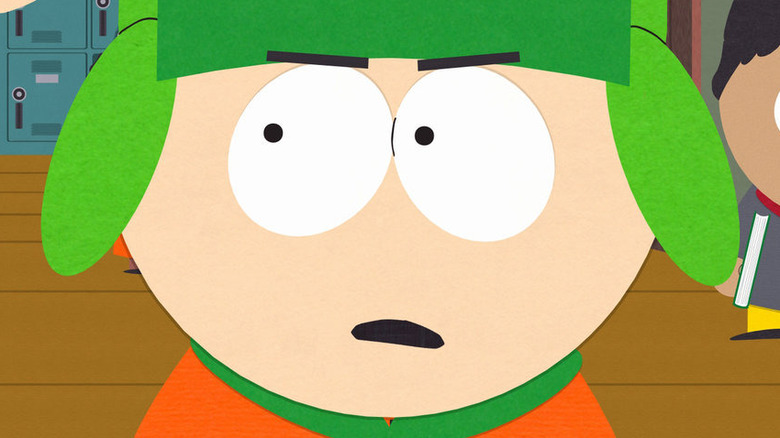 Comedy Central
Offensive, politically incorrect satire is an excellent way to categorize the hilarity associated with Matt Stone and Trey Parker's animated series "South Park." The show continually finds creative ways to poke fun at celebrities and political issues. Its irreverent and hysterical take on pop culture constantly tiptoes the line between what is and isn't acceptable in storytelling.
Whether pitting the most popular "South Park" characters against an egomaniacal version of Barbara Streisand, the Scott Tenorman debacle, or the death of Santa Claus in "Imaginationland," controversy has never been in short supply. However, "South Park" creators Parker and Stone found themselves under the gun when the famed Crocodile Hunter, Steve Irwin, was featured on the show.
Irwin's caricature — a bold, impulsive version of the real-life crocodile hunter — first appeared during the Season 2 finale "Prehistoric Ice Man." In the episode, the character antagonizes a massive King Croc by sticking his thumb in the reptile's anus! However, that wasn't the worst representation of the famed Australian zookeeper. Do you know which episode of "South Park" featuring Irwin landed creators Parker and Stone in a big mess?
Irwin's widow disapproved of Hell on Earth 2006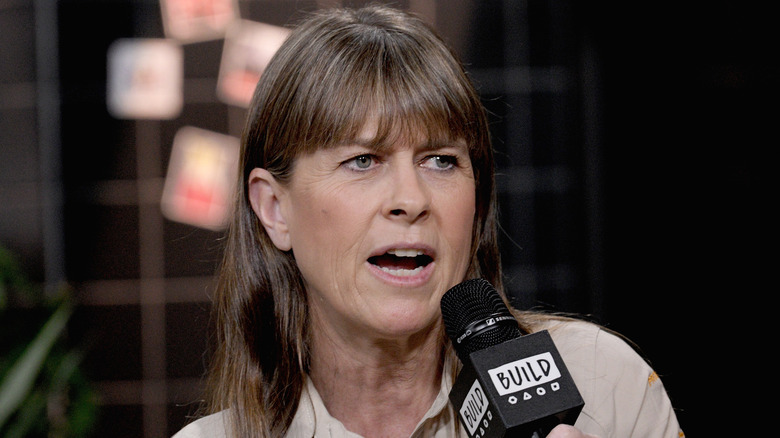 Gary Gershoff/Getty Images
Steve Irwin's character returns to South Park, Colorado, seven years after sticking his thumb where it didn't belong. The Season 10 episode "Hell on Earth" features serial killers Jeffrey Dahmer, John Wayne Gacy, and Ted Bundy, so who would have thought the most controversial moment would be the arrival of Irwin at Satan's Sweet 16 bash? However, even though he shows up just long enough to get thrown out of the devil's Halloween party for not wearing a costume, Irwin's widow, Terri, was mortified by the episode.
An anonymous source close to the Irwin family said Terri was very upset, according to Hollywood.com. The controversial episode aired just a month after Irwin was killed following a stingray attack. Irwin's death affected Terri profoundly, and finding love again wasn't something she even looked for. "I had my happily ever after," Terri said in an interview with People, 12 years following Irwin's death. "So, I'm doing okay. If you're happy with yourself, and your life is full, you're doing okay."
Irwin's friend and colleague, Mark Amey, was also quite upset at the time "Hell on Earth 2006" aired on television. "My message to people is don't watch the show," Amey said during the same interview with Hollywood.com. "Let's hope none of Steve's fans who keep poisonous animals happen to find the addresses of those behind the show and leave them a nice surprise."