The Office Character You Likely Forgot Evan Peters Played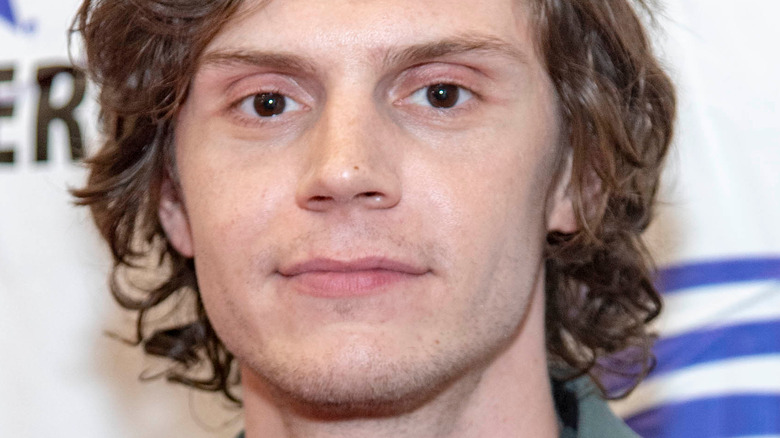 Eugene Powers/Shutterstock
Sure, the American version of "The Office" focuses mostly on the antics of the show's memorable, main characters like Michael Scott (Steve Carell), Dwight Schrute (Rainn Wilson) and Jim Halpert (John Krasinski), but many guest stars have graced Dunder Mifflin's hallowed Scranton Branch and left their marks.
Amy Adams left Michael Scott and Dwight Schrute lovelorn in the Season 1 episode, "Hot Girl," and even the combined star power of Will Ferrell, Idris Elba, and James Spader failed miserably to fill Scott's shoes when Carell left "The Office" in Season 7. And then there's the time "American Horror Story's" Evan Peters stopped by for a one-shot role of cringeworthy proportions.
Prior to Peters starring as the infamous serial killer in the Netflix miniseries "Dahmer – Monster: The Jeffrey Dahmer Story," and even before he suited up as the X-Men team member Quicksilver, the talented actor was first one of those unforgettable guest stars on "The Office." But do you remember the kooky character Peters played alongside Scott and the other employees at the Scranton branch?
Peters portrayed Michael Scott's nephew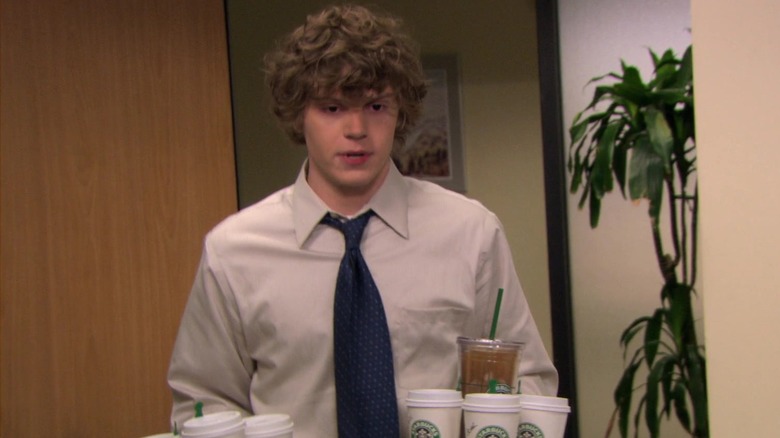 NBC
It's probably not a good sign when the Dunder Mifflin assistant refers to himself as the "coffee monkey," but what's even worse is when he gets all the employees' beverage orders wrong, and he's late to work. Meet "The Office's" new assistant, Luke Cooper (Evan Peters). Cooper is one of the worst employees who has ever served the paper company, and Michael only discloses that the screw-up is his nephew after the entirety of the Scranton branch pleads that the new intern be fired.
In Season 7, Episode 1 ("Nepotism") Michael reveals that he has hired his nephew to try and repair a fractured relationship with his half-sister. Unfortunately, Luke spends his short time in the office botching ice cream orders, forgetting to mail important packages, and terrorizing employees with a laser pointer.
That laser pointer is the last straw, and Michael tries to take it away from Luke. However, when Luke resists, Michael swiftly bends his nephew over a desk and spanks him. "You are going to learn to be more professional, Luke!" Michael screams, and Jim worriedly stares into the camera. "'The Office' was awesome because Steve Carell spanked me. Hard," Peters later wrote in an Ask Me Anything thread on Reddit.