Breathtaking Fan Art Of Dylan O'Brien As The Flash Has Our Eyes Peeled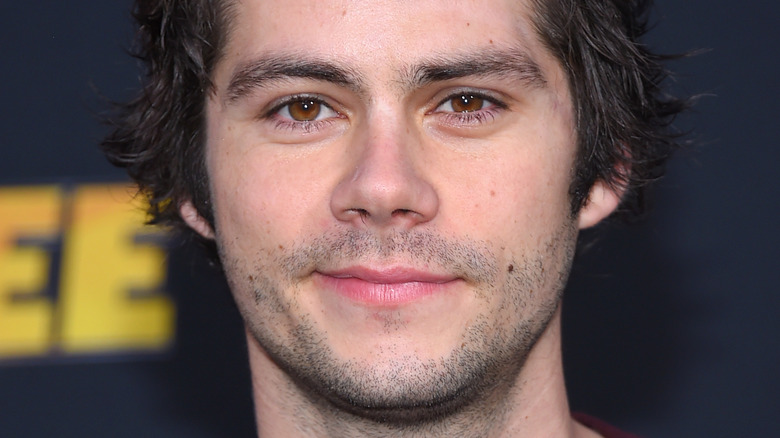 DFree/Shutterstock
The Flash may be one of DC's most enduring comic book characters, but his first solo big screen venture, "The Flash," is being recognized for less favorable reasons. Playing the titular character is Ezra Miller, who previously portrayed the Flash in other DC Extended Universe films, including "Batman v Superman: Dawn of Justice," "Suicide Squad," and "Justice League." Miller has become the subject of controversy as they have been accused of numerous incidents, including accounts of grooming minors, disorderly conduct, and burglary (via Vanity Fair). With the incidents and arrests continuously racking up for the 29-year-old actor so close to the release of "The Flash," which is slated for release in June 2023, Warner Brothers Discovery has been feeling the heat.
Newly appointed Warner Bros. Discovery CEO David Zaslav, who has been making drastic changes, including canceling near-complete projects such as "Batgirl" and "Scoob!: Holiday Haunt," has been weighing out the options, doing all he can to keep the $200 million film from sinking (via The Hollywood Reporter). Despite this and Miller's promise to seek help for their mental health (via Variety), it seems likely that the studio will choose to recast the role for future projects.
Fans have gone back and forth about who they believe could make a good Flash should Miller ultimately be replaced. Fan choices have ranged from Barry Keoghan to fellow teenage superhero actor Tom Holland. However, some recent fan art suggests that Dylan O'Brien should zoom into the part.
Dylan O' Brien kicks things into high speed with this fan art
In an Instagram post by artist Render Driver, we are able to get an idea of what actor Dylan O'Brien would look like as the Flash. Although the post saw many vocal fans who preferred the CW's Arrowverse Flash, Grant Gustin, the O'Brien fancast was still largely considered a good choice. User michaelx025 says that O'Brien is " ... perfect to be the new Flash." Another comment read, "Dylan O'Brien as the Flash, come on yeah would be great." Sporting the DCEU Flash costume with the accompanying lightning effects, O'Brien completes the look with a serious glare. It's too easy to imagine what it would be like to see him in action, all while pulling off the Flash's trademark wit and personality.
O'Brien is no stranger to playing the hero role. Most know the actor best for his starring role as Thomas in "The Maze Runner" trilogy, based on the young adult novel series by author James Dashner. He also portrayed the protagonists in other adaptations of popular franchises, including the main role of Stiles Stilinski in the MTV TV series "Teen Wolf" and the voice of the titular Transformer in the 2018 film "Bumblebee." Could he take on the mantle of this heroic film adaptation? Fans can only guess for now, but until then, Render Driver's piece proves that O'Brien should certainly stay in the running.