Hellraiser First Reactions Are Terrifyingly Good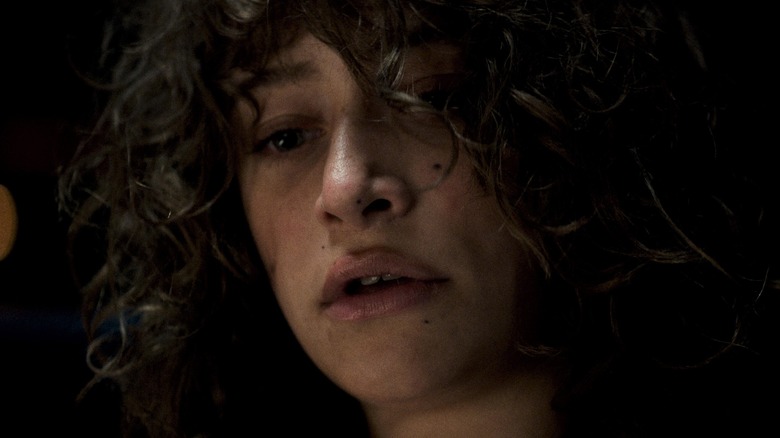 Hulu/Spyglass Media Group
This Halloween season, it's best not to throw the word Pinhead around lightly should you attract some unwanted attention from the Cenobites. On October 7, another horrifying addition to the "Hellraiser" saga hits Hulu for a scary streaming treat. 
If you've never seen a "Hellraiser" film, the 2022 version may be the perfect place to start. Heed esteemed horror director David Bruckner's advice and go in with an open mind. The 2022 reimagining of the sadistic Cenobites features unexplored aspects of the franchise while bringing the thrilling tale into contemporary times. 
The newest installment even features Jamie Clayton of "Sense8" fame as Pinhead in a nearly unrecognizable turn that looks to be fully embracing the wonderfully weird and erotic elements in "Hellraiser." Young fans of "13 Reasons Why," "Outer Banks," and "Normal People" will no doubt be thrilled to see that the "Hellraiser" cast also includes Brandon Flynn, Drew Starkey, and Aoife Hinds. If the early reactions are any indication, those who have the stomach for it will be greatly rewarded by this multifaceted reworking of Pinhead. 
Early reactions to Hellraiser should get horror fans excited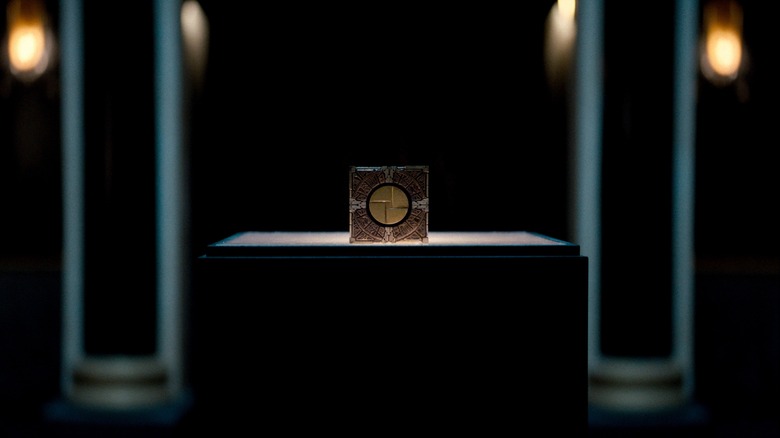 Hulu/Spyglass Media Group
Based on some of the initial reactions, the "Hellraiser" reboot already seems to be impressing with its fresh take on the franchise. "Sinister" and "The Black Phone" co-writer C. Robert Cargill praised the film on Twitter, writing, "HELLRAISER is a gnarly, gory, horny reinvention that feels closer to Barker's prose than any movie before it. Hardcore and faithful, it expands the mythology without treading on it. It's going to create a whole new generation of HELLRAISER fans. F***ing LOVE it." 
He was far from the only one singing the movie's praises. Horror actor Graham Skipper ("Beyond the Gates") tweeted, "HELLRAISER rules. Super violent, beautiful gore, poetic, genuinely scary, and bathing deeply in Barkerian themes." Phil Nobile Jr., the editor-in-chief of horror magazine Fangoria, was similarly impressed. He lauded the movie for further elevating the themes of the source material, and capped off his reaction by adding, "the bargaining, bloodletting and BDSM of the mythos are all present, but faceted in a fresh way." And /Film's BJ Colangelo summed up what appears to be the feelings of many who have seen the film thus far by writing, "New ['Hellraiser'] is a fantastic addition to the franchise, paying homage to the original while feeling completely unique."
This is a promising start for "Hellraiser," especially considering the esteemed horror voices who are already praising the film. With their seal of approval, we can rest assured knowing that "Hellraiser" will likely be an authentic addition to this beloved series.