Hulu's Hellraiser Director Has A Suggestion For Fans Before Watching The Film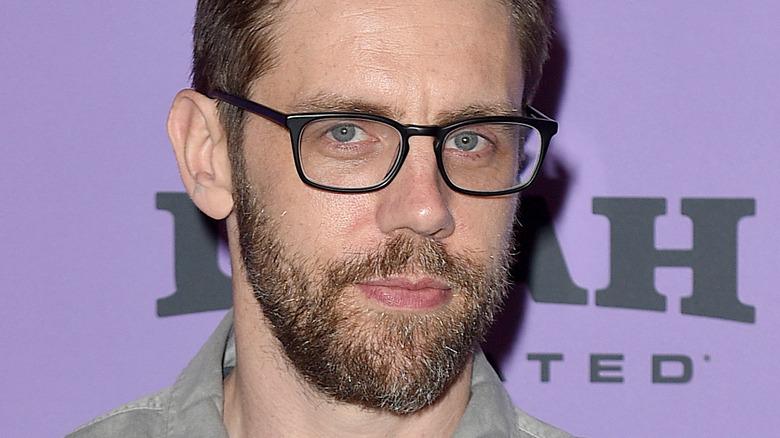 Ernesto Distefano/Getty Images
If you've ever seen one of David Bruckner's nightmare-inducing horror films, you're going to be floored by his next project. The gritty director is bringing a new iteration to the "Hellraiser" franchise that will premiere on Hulu on October 7 with a petrifying story and a terrifying new twist. Following his unflinching precision in Netflix's "Blair Witch" inspired "The Ritual," it's clear his next film will be a fresh take on Clive Barker's 1987 horror classic.
After the success of blood-soaked reboots like "Halloween" and "Scream," Spyglass Media enlisted Bruckner to direct the reimagining with writers Ben Collins and Luke Piotrowski (via The Hollywood Reporter). Bruckner first cut his teeth in the genre-redefining anthology hit "V/H/S" with his memorable segment "Amateur Night," which was so successful it spun off into the 2016 succubus film "Siren" (per Bloody Disgusting). The empowering and thrilling portrayal highlights elements of toxic masculinity that are consistently scrutinized under Bruckner's direction.
Bruckner brings that awareness to his newest project with refreshing results evident in the bloodthirsty "Hellraiser" trailer. The Cenobites have a new slew of seemingly deserving youngsters to torment including Brandon Flynn, Drew Starkey, and Aoife Hinds. "Sense8" breakout Jamie Clayton even stars in a surprising turn, which inspired the director to spill some words of wisdom ahead of fans' viewing. 
Bruckner advises fans to go into Hellraiser with an open mind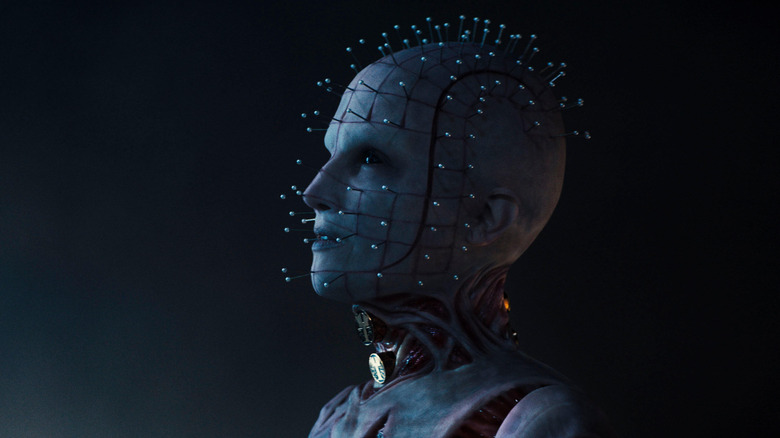 Spyglass Media Group
For horror to truly be effective and stand out from less substantial (but often still fun) festivals of gore, the director needs to anticipate and sharply subvert the audience's expectations. We're currently in a celebratory horror renaissance, with no signs of slowing down, including "Barbarian," "Nope," and David Bruckner's fellow "V/H/S" collaborator Ti West's subversive "Pearl." With "Hellraiser," Bruckner intends to inject a fresh vision into the twisted horror franchise.
Coming hot of the eerie thriller "The Night House" starring Rebecca Hall, Bruckner told Gizmodo what diehard fans of "Hellraiser" can expect from his 2022 reboot. He made a clear distinction that this new iteration is not exactly a solidified canonical reworking but more of a loving tribute to Clive Barker's original masterwork that builds off his central themes and concepts. "My suggestion to fans is to go into it not thinking exactly where it's fitting in the history of the series and to just experience the film. And then, I don't know. We'll see what conversations grow from there."
The reboot also seems to be a perfect launching point for those unfamiliar with the tormenting franchise. Fans of Freddy, Jason, and Michael will feel right at home in the torture chambers of Pinhead and their faithful minions. The new film streams exclusively on Hulu on October 7 if you think you're brave enough to try to solve the blood-lusting puzzle.