Whatever Happened To Inboard Technology After Shark Tank?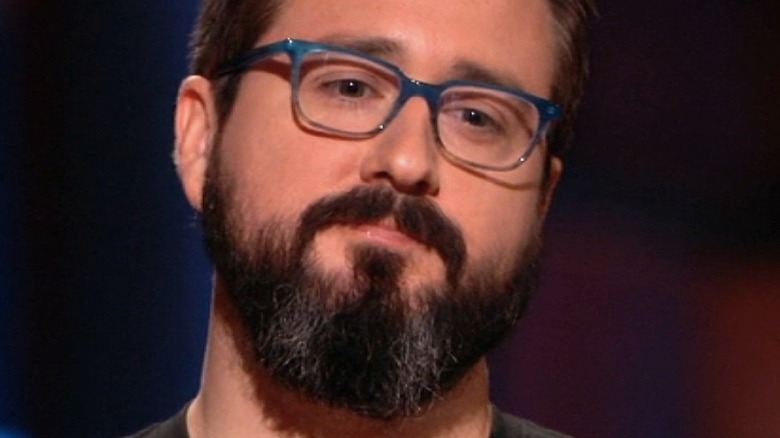 ABC/Amazon Prime
When Santa Cruz-based entrepreneurs Ryan Evans, Chris Haley, and Dave Evans jumped into the investor-infested waters of "Shark Tank" in Season 8, Episode 10 (per IMDb), they brought two things to the table: an innovation and a genuine belief that this innovation — a skateboard with motorized wheels — would launch what Dave Evans called "a transportation revolution." Prior to their primetime pitch, the trio's company, Inboard Technology, had raised nearly 3 million dollars and could boast $5.6 million in pre-orders. Their skateboard's motorized wheels and in-board battery did away with the belts and external motors used by their competitors and allowed the $1,399, 14-pound device (manufactured at a 65% margin) to reach speeds up to 20 miles per hour and travel a distance of seven to 10 miles. 
Despite the Inboard Technology team's enthusiasm for their invention, the majority of the sharks — in this case, Mark Cuban, Robert Herjavec, and recurring guest Chris Sacca — were ultimately uninterested. Though the Silicon Valley-based Sacca agreed and insisted, prior to opting out, that grown adults were now using skateboards as a practical means of commuting, Canadian businessman Herjavec was, understandably, skeptical. Motorized or not, using a skateboard to maneuver through cities that have any semblance of winter (never mind those with full-blown snow and ice seasons) is, logistically speaking, absurd. "It's a toy," Herjavec observed, adding, "nobody is going to commute to work with a skateboard that isn't commuting to work with a skateboard today." 
So, was he right? 
A Shark Tank team up couldn't save the M1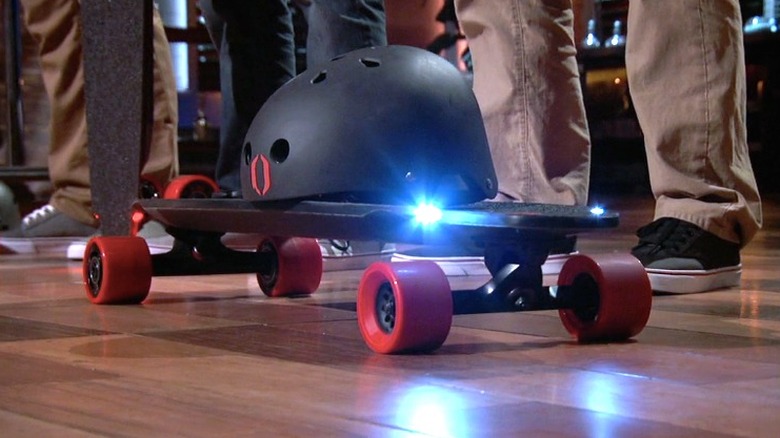 ABC/Amazon Prime
Despite the obvious (and largely literal) obstacles, Inboard Technology didn't leave empty-handed. In the end, "Shark Tank" stars "Mr. Wonderful," aka Kevin O'Leary, and QVC's Lori Greiner teamed up to share the bait. After much negotiation, Greiner and O'Leary made their final offer: they'd give the fledgling company a $750k loan at a 9% interest rate (to be paid back in 36 months) in exchange for a 4% stake. Though Evans, Evans, and Haley (the company's CEO, VP of Marketing, and CFO, respectively) were originally seeking $750k in straight equity in exchange for that 4%, they knew better than to turn down the only "Shark Tank" offer on the table. Thus, a deal was made (though according to the Shark Tank Blog, it was actually a 10% interest rate for 3%, despite what the episode aired), hands were shook, hugs were had, and Ryan Evans punctuated it all with the line, "We can't wait to ride this thing to the moon." 
Sadly, the M1 didn't quite make the journey. 
As The Verge reported in November of 2019 — approximately three years after Season 8, Episode 10 aired (per IMDb) — a leap to yet another form of personal mobility devices, combined with a bit of good old-fashioned, cut-throat investor betrayal, did the company in before the sharks' deal ever went through. Even the skateboard's PowerShift Battery, once available on Amazon, is now listed as "currently unavailable" — and here's why. 
Inboard tried to pivot and bailed hard instead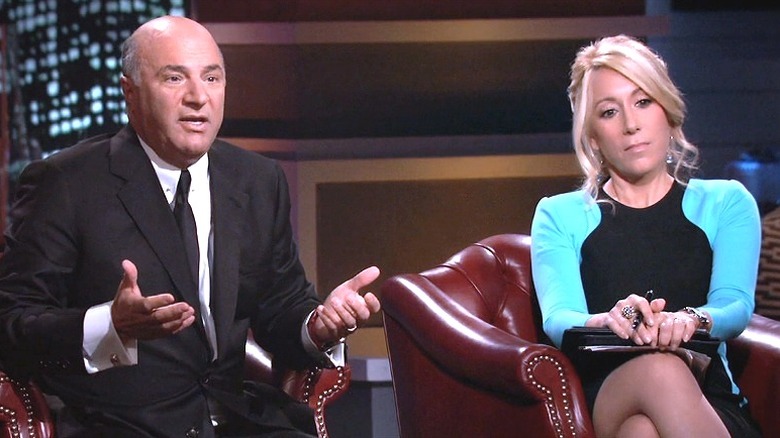 ABC/Amazon Prime
In 2019, the outlet reports, a liquidation firm called Sherwood Partners took over the company's remaining assets and intellectual property. Inboard Technology's 24 employees were laid off, its website was shut down, and its customer service went quiet. But despite the sharks' reputation for being, well, sharks, they had nothing to do with the untimely demise of the business since their deal never closed (via Shark Tank Blog). In essence (and to paraphrase Ryan Evans' explanation), the company made a large and ambitious deal with a high-profile European e-scooter company in an effort to extend its product line and services. The scooters would not be available for consumers to own — though that was the original plan, as The Verge reported months before the death of the company — but to rent via a shared fleet.  
The scooter deal occurred after Inboard Technology had already received another $8 million in funding in 2017, but Evans told the outlet that investors assured him they'd continue to fund the company on its rocky route to profitability, provided it continued to meet certain financial goals. Unfortunately, those assurances appear to have been of the "we'll see" persuasion, and despite the fact that those goals were met (according to Evans), the investors chose to liquidate anyway (per The Verge).
Ultimately, it seems Inboard Technology was, like so many entrepreneurial endeavors, a victim of an over-abundance of ambition, ideas, and bravery, and an under-abundance of the demand, outside trust, and resources necessary to turn those assets into dollars.