The Role You Likely Forgot The Office's Melora Hardin Played In 17 Again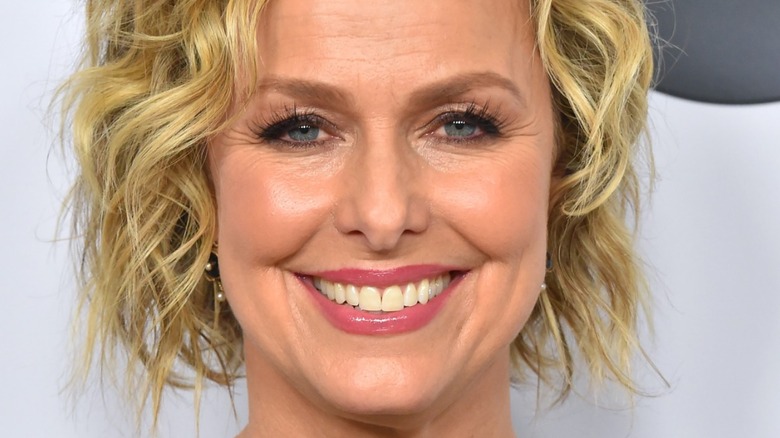 DFree/Shutterstock
More than arguably any other American comedy series that aired during its time, NBC's "The Office" became notable for the wide variety of engrossing, unforgettable character portraits it offered on a weekly basis. From the most central and popular characters ,down to the most theoretically ancillary employees of the Dunder Mifflin Scranton branch, everyone on "The Office" was memorable in their own way, with layers that revealed more and more of themselves as the show's nine seasons wore on.
Jan Levinson was no exception. Featuring an introduction with a seemingly antagonistic and peripheral role at first, she gave viewers some of the earliest indication that "The Office" had more up its sleeve than the typical workplace sitcom. The Vice President of Northeast Sales at Dunder Mifflin, Jan initially makes occasional appearances on the show to impress corporate directives upon Michael Scott (Steve Carell) and the rest of the Scranton team, but her role gradually begins to expand after she embarks on a messy, erratic romance with Michael. From then on, and through the rest of her tenure on the show, Jan becomes one of the most fascinating characters, a driven and no-nonsense professional who turns out to be no stranger to chaos in her personal life. 
Jan was played by Melora Hardin on a total of 46 episodes of "The Office," and you may or may not recall that the same actress had a role in the popular 2009 teen comedy "17 Again."
Melora Hardin played Principal Jane Masterson in 17 Again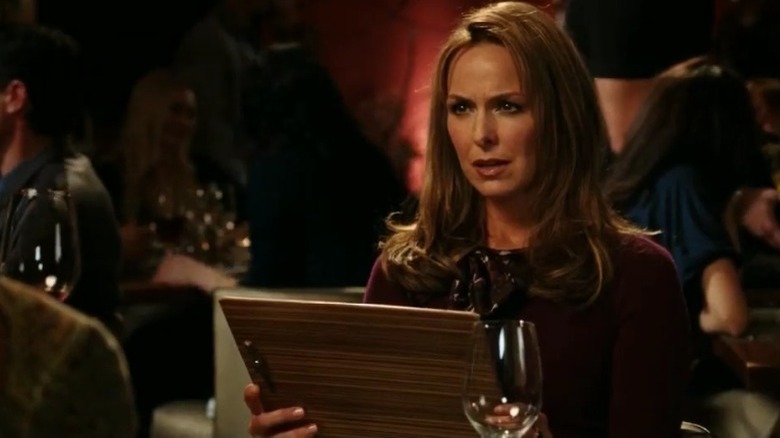 Warner Bros. Pictures
Written by Jason Filardi and directed by Burr Steers, "17 Again" is an American teen fantasy comedy film released by Warner Bros. Pictures in 2009. The plot follows former high school basketball star and current adult underachiever Mike O'Donnell (Matthew Perry) as he gets transformed back into his 17-year-old self (Zac Efron), forcing him to assume the persona of cool new kid Mark Gold in his own children's high school, just as he's in the middle of navigating divorce proceedings with his wife Scarlet (Leslie Mann). A resounding box office success worldwide (via Box Office Mojo), the film received mixed reviews for its modern spin on the "Big" formula.
Although the film is largely a showcase for Efron's charisma and comedic chops, he is not the only actor in the cast who gets to have fun. For one thing, there's Thomas Lennon in the role of Ned Gold, Mike's lifelong best friend who agrees to pose as Mike's father while living out his life as young "Mark," doing typically solid work as a dorky millionaire nerd. 
Then there's "The Office'"s Melora Hardin, who plays high school principal Jane Masterson, a key figure in one of the film's funnier subplots. Romantically pursued by Ned, she shows little interest in him while he's putting up a smooth "fancy rich guy" front, but the two finally hit it off when it turns out that they're both inveterate, Elvish-speaking geeks.
Hardin has had many other notable film and TV roles
American actress Melora Hardin has appeared in a vast number of other film and TV roles over the course of her nearly five-decade career. She started out as a child star on the short-lived NBC kids' show "Thunder," which told the story of the friendship between a girl and her horse and aired 13 episodes between 1977 and 1978. Following "Thunder," she continued to be seen frequently on TV in the '70s and '80s, and in 1990, she played the co-leading role of Sandy Thomas in the dance film "Lambada."
The '90s saw Hardin up her profile with a truly gigantic number of TV guest appearances on shows ranging from "Quantum Leap" to "Friends" to "Murder, She Wrote" to "Lois & Clark: The New Adventures of Superman." But it was in the 2000s that she began to truly make her mark with recurring (or, in the case of "The Office," regular) TV roles, starting with the central role of Barbara Arno on the short-lived crime drama series "Cover Me," and continuing with arcs on "Monk" — where she took over from Stellina Rusich playing Adrian Monk's (Tony Shalhoub) late wife Trudy — and "Outlaw," among others. 
In 2016, Hardin received an Emmy nomination for Outstanding Guest Actress in a Comedy Series for her performance as Tammy Cashman in "Transparent," and from 2017 to 2021, she starred as Jacqueline Carlyle, the editor-in-chief of Scarlet, on the popular Freeform comedy-drama series "The Bold Type."