The Somber Story Behind Jerry Orbach's Final Episode Of Law & Order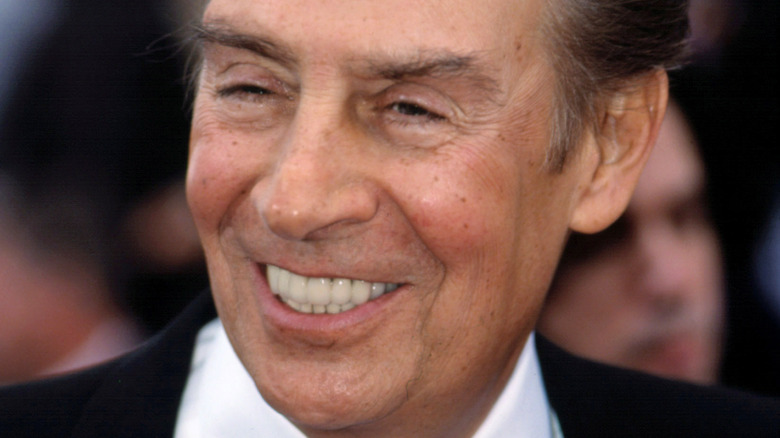 Everett Collection/Shutterstock
Jerry Orbach portrayed Detective Lennie Briscoe on "Law & Order" for over 270 episodes. His long-term dedication to the franchise had his character appearing on "Law & Order: Special Victims Unit" and "Law & Order: Criminal Intent," but his involvement didn't stop there. Orbach also voiced Lennie in multiple "Law & Order" video games and in 2004, he began filming another spin-off called "Law & Order: Trial By Jury." In the new spin-off, his long-term character became a D.A. investigator.
Sadly, Orbach was diagnosed with prostate cancer in the early '90s, but his condition took a turn for the worse during filming. In 2004, his manager officially released a statement stating his diagnosis (via Today), though, at the time, they expressed high hopes for his recovery. His run on the series, which aired in 2005 after his death, was brief due to his ailment. 
Due to Orbach's declining health, some serious concerns cropped up about how they would incorporate his scenes in the last few episodes. He only managed to film two episodes of the new spin-off, but the cast and crew were determined to make his last few days working with them as positive and memorable as possible.
Law & Order didn't just accommodate Jerry Orbach, they loved him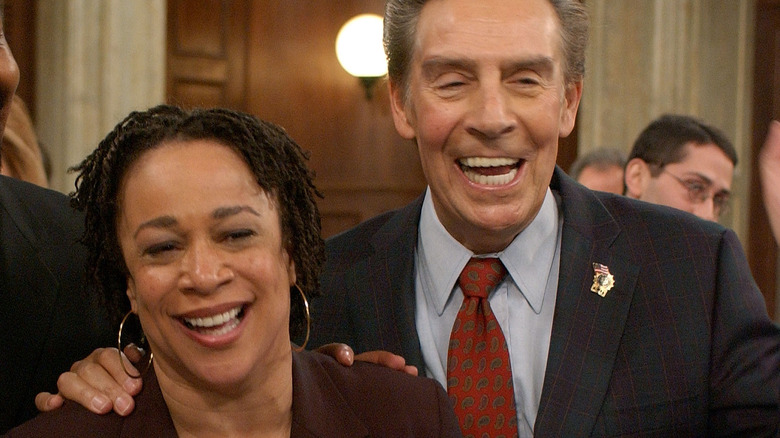 Mark Mainz/Getty Images
In 2018, "Law & Order" franchise writer and producer Walon Green discussed Jerry Orbach's passing with the Television Academy Foundation. "He was losing his voice," Green recalled. "And the day we were shooting his last scene in that show, he couldn't speak above a whisper." No one knew how to go about handling the situation. It appears that no one wanted to ruin the experience for Orbach, but they couldn't be sure he would be around for reshoots.
"I got the scene and it was in a hallway outside a courtroom and I thought legitimately everybody could be whispering in that scene," Green continued, seeming to imply that in such a place, people are likely discussing sensitive topics or opinions they don't wish to be overheard. "Let's get everybody else back and loop the scene to have everybody whisper and it worked."
Orbach's passing left a huge hole in the franchise. Orbach had been sick for years, but he kept fighting. According to S. Epatha Merkerson, his costar who played Lieutenant Anita Van Buren, she always knew he was sick but never really thought he'd actually die.
"He was fighting it, and when he left the show, that's when I knew he was really ill because we used to tease that Buren and Briscoe would be like this, we'd still be doing the show" Merkerson recounted as she hid her teeth to mock old age. "You know, no teeth, [but] we'd still be in the precinct."
Jerry Orbach left a legacy behind with his contribution to hundreds of episodes of "Law & Order." Even now, he's remembered as one of the main faces that made the series great and without him, the short-lived spin-off "Trial by Jury" didn't last.