The Unexpected Way Cobra Kai's Tanner Buchanan Was Introduced To The World Of Karate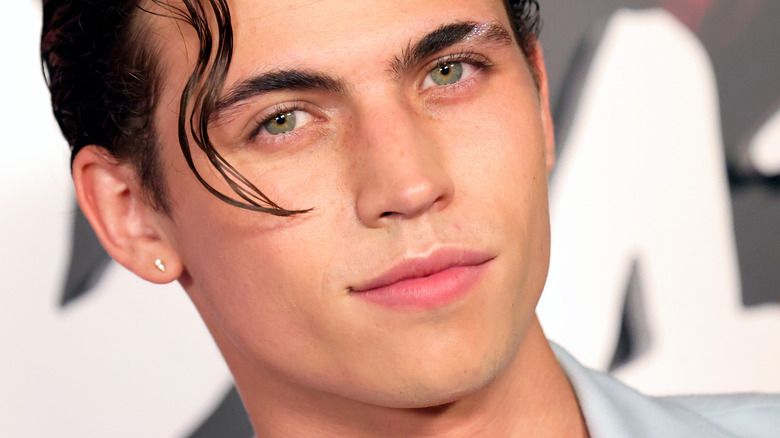 David Livingston/Getty Images
Certainly, Tanner Buchanan's favorite movie might come as a surprise to many, but "Singin' in the Rain" inspired him to act, and he has come a long way since he appeared on television screens for the very first time on "Modern Family." Audiences have watched Buchanan grow up while perfecting his acting craft over the years, and they've seen him guest star on a number of series, including "Grey's Anatomy," "The Goldbergs," and "Fuller House." 
However, Buchanan has found a home as one of the stars of "Cobra Kai." He portrays Johnny Lawrence's (William Zabka) once estranged son Robby Keene, and he has a flair for capturing the critical emotional beats his character requires. While Robby isn't wooing Samantha LaRusso (Mary Mouser) or Tori Nichols (Peyton List), the karate student uses the training he has amassed to fight against the tyranny of those like Terry Silver (Thomas Ian Griffith). And though he looks like a natural while performing those fight scenes on camera, Buchanan was introduced to karate in a rather unexpected way. 
Buchanan's mother held a black belt in karate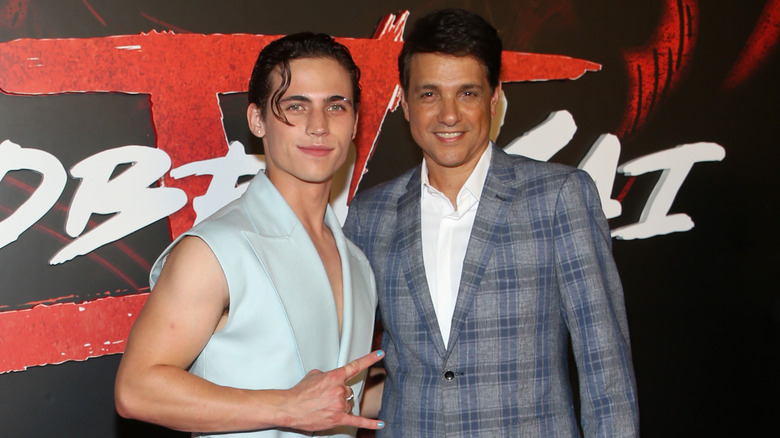 Phillip Faraone/Getty Images
It turns out Tanner Buchanan had a bit more insight into the world of karate than his co-star, William Zabka did back in the day when Zabka first tackled the role of Johnny Lawrence. Zabka, who wrestled in high school, admitted to The A.V. Club that he hadn't studied karate prior to playing Cobra Kai's No. 1 student, but he was committed to getting in fighting shape when the time came for him to reprise his role on "Cobra Kai."
Meanwhile, Buchanan had the advantage of his mother's martial arts knowledge prior to joining the "Cobra Kai" cast. "I knew of 'Karate Kid,' and I also had seen it when I was five or six years old," Buchanan explained via Interview Magazine. "I don't think I've talked about this much, but my mom introduced it to me in the '80s because she was actually a black belt in karate."
"She was super big on the movie," Buchanan said, continuing the interview alongside his "Cobra Kai" co-star, Ralph Macchio. "I can remember it vividly. I didn't want to watch it again before the audition because I wanted to make it my own. It's funny, because I remember I was in the middle of watching 'Karate Kid II,' and then I got a call from New York. So, I paused the movie to pick it up and it was you [Macchio]. You called me saying 'Hey, congratulations, I'm really excited to work with you.'"