Here's How Much Money Sofia Vergara Really Made From Modern Family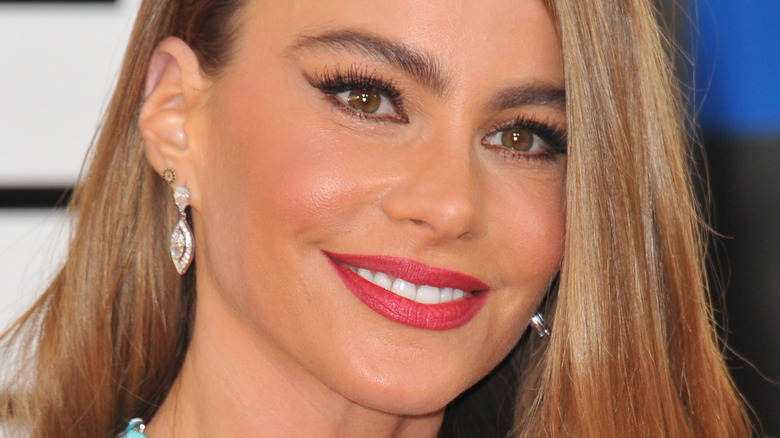 Featureflash Photo Agency/Shutterstock
Sofia Vergara is one of the most powerful women in the world — 32nd, to be exact (according to Forbes in 2014). The actor, model, and accomplished business woman became a household name after appearing in ABC's groundbreaking sitcom "Modern Family." The show was a milestone for TV in many ways, as it sought to portray real "modern" families rather than the white, heteronormative nuclear families that had become commonplace on TV. 
Over the course of its 11 seasons, the show presented a beautiful timeline of how an unconventional but loving family came to be. Since the show aired, Vergara has seen her net worth balloon, at one point named the highest paid actress in the world by Forbes. The same site has noted that, as of 2020, her net worth had grown to $43 million. Though much her income comes from her skillful investing, she earned a truly staggering salary on "Modern Family."
Who was Sofia Vergara on Modern Family?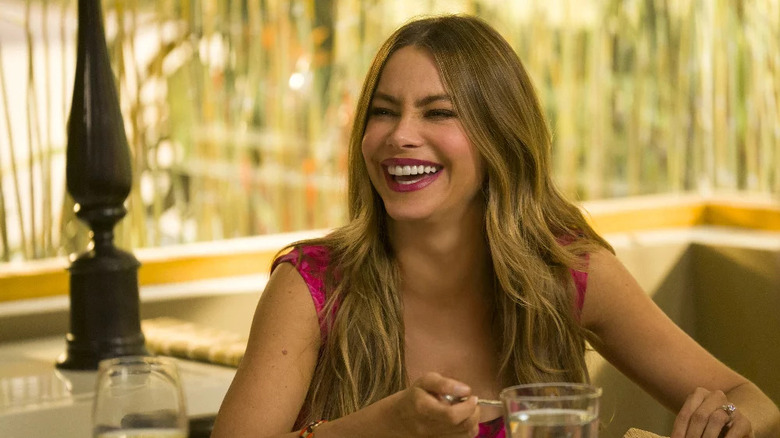 ABC/Google Images
On "Modern Family," Vergara played Gloria Delgado-Pritchett, the once-out-of-place step-matriarch of the Pritchett family. In early seasons, Gloria struggles to get along with her husband's genuinely ignorant though judgmental adult children, at times even treated as a "gold digger." As time goes on, the characters not only work through their childish distrust of Gloria, but come to see her as a reliable, unlikely mother-figure they can depend upon. 
Though some aspects of her characterization and writing have aged poorly, the core idea of her character concept is admirable. Through Gloria, "Modern Family" shows its characters — and the audience — how to connect with people that may come from different backgrounds, and how to make an effort to respect them.
Vergara was nominated for several Emmy's for her performance as Gloria, and received a Glamour Award, an NAACP Image Award, and a People's Choice Award, among others throughout the series.
What was her salary?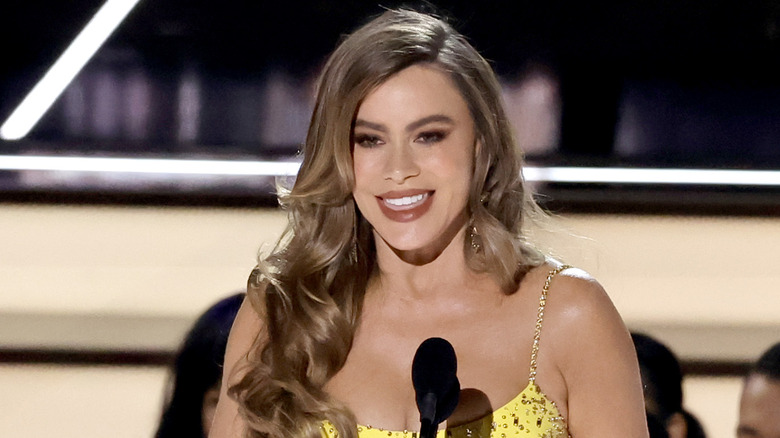 Kevin Winter/Getty Images
As reported by PureWow, Sofia Vergara made roughly $30,000 per episode during the show's first season. She received pay increases as the show continued to take off, with PureWow also noting that — as of 2018 (Season 10) — Vergara was making $500,000 per episode. For a 22-episode season, this would net Vergara $11 million before taxes. For comparison, Robin Wright, the star of Netflix's former flagship prestige drama, "House of Cards," made about $420,000 per episode as of the show's third season in 2015 (via Forbes). For a 13-episode season, she was paid a little under $5.5 million. 
According to CNN Money, Wright struggled to get her salary raised to $500,000 per episode as of 2017, which happened to be the salary allotted for her soon-to-be disgraced co-star (via Insider). Meanwhile, PageSix reported that Rachel Brosnahan, the star of Amazon Prime Video's critically acclaimed "The Marvelous Mrs. Maisel," was reported to have made $300,000 per episode for the show's third season, after winning an Emmy Award for Best Lead Actress in a Comedy Series (over eight episodes, this amounts to $2.4 million for the season). 
The fact that Vergara was able to secure such a hefty sum for over 20 episodes is astounding, though well-deserved for one of TV's most beloved actors.