Full House Was A Completely Different Show By The Time It Ended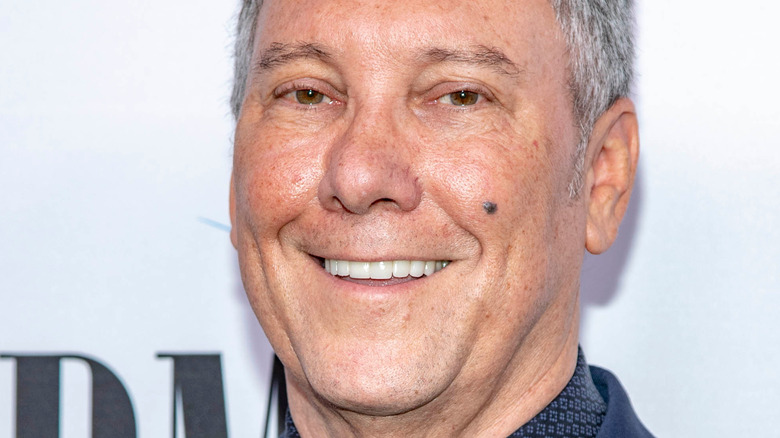 Eugene Powers/Shutterstock
The family sitcom is one of the oldest genres in the history of television. According to an article in the Harvard Political Review, the earliest sitcoms were adapted from radio and rarely featured women. In the 1950s, that shifted to more commonly featuring full families, but the father was still the head of the household and usually the show's main character. The genre then went through other transformations before it started to focus on incompetent fathers in the 1990s.
In a Reddit thread in the r/television subreddit, a post from a now deleted user asks why the family sitcom has basically died out, and a few people pointed out that it really hasn't. As u/Maninhartsford pointed out, "Check out what ABC's been doing the last 10 or so years – ever since the success of Modern Family, they've gone full tilt back into family sitcoms ... I love 'The Middle' and there's been a number of critical and audience hits like 'Black-ish,' 'Single Parents' ..." u/VirinR chimed in to point out more of the modern family sitcoms. "There's also 'Fresh Off the Boat,' 'American Housewife,' 'Speechless' and 'Mixed-ish' ('Black-ish' spin-off)."
So it seems that the family sitcom never really dies, it just goes through different evolutions. One of the most endearing of the family sitcoms of the '80s and '90s was "Full House," created by Jeff Franklin (seen above). However, this famous family sitcom almost looked very different.
It wasn't originally a family sitcom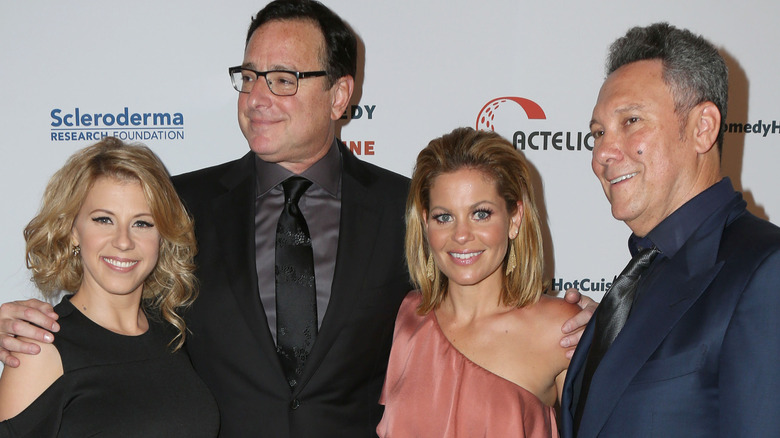 Kathy Hutchins/Shutterstock
In a piece for Variety written by "Full House" creator Jeff Franklin, he talks about how "Full House" came to be. When forced to come up with a TV pitch to fulfill the terms of his contract with Lorimar TV, Franklin pitched what he called "possibly the laziest idea for a sitcom ever." His original pitch was called "House of Comics" and would have been about three aspiring comedians living in a house together as they try to make it in the industry. 
"ABC wanted to meet with me, but asked if I could please come in with a family show," Franklin recollected. "So I made one guy a widower with three kids ... The three 'dads' morphed into a comic, a sportscaster and a rocker, because I like comedy, sports and rock 'n' roll. But the more I thought about it, the more I realized my lazy idea had accidentally turned into a very strong premise for a TV comedy."
The retooled sitcom, now called "Full House," ran for eight seasons on ABC. According to the Variety interview, Franklin only stayed on for five seasons before leaving for reasons that he can't disclose. He was unhappy with the direction the show took after his departure, so he set out to create a sequel series to "Full House." According to a different Variety interview, Franklin and the show's star John Stamos came up with the idea for "Fuller House" in 2007, but it took them about six years to find someone to pick it up. "Fuller House" ran for five seasons on Netflix, making for a total of 13 seasons in a franchise. And to think, it all started with a "lazy" idea that morphed into an enduring family sitcom.