Are Julia Garner And Charlie Tahan From Ozark Friends In Real Life?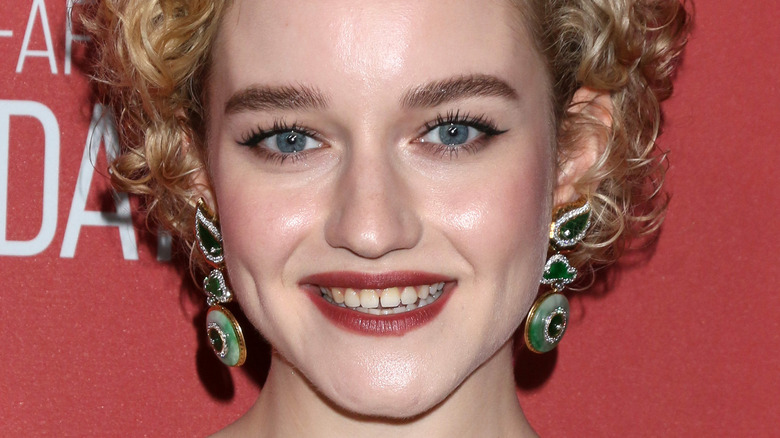 Kathy Hutchins/Shutterstock
One of the most heart-warming relationships on "Ozark" is between cousins Ruth (Julia Garner) and Wyatt Langmore (Charlie Tahan). Because the cousins grew up in trailers at the same camp, often playing outside or sleeping on the roofs together to escape their parents' yelling, Ruth and Wyatt are more like siblings than cousins.
Additionally, after Ruth finds out that Wyatt's father, Russ (Marc Menchaca), and his uncle, Boyd Langmore (Christopher James Baker), are working with the FBI, she kills them and becomes more of a guardian to Wyatt. In a show with so much violence and hatred, the relationship between Ruth and Wyatt provides much-needed emotional relief for viewers. Plus, since "Ozark" fans are still divided over Ruth, her relationship with Wyatt is important because it humanizes her character, showing her more caring side rather than the harsh exterior that she presents to most people. In fact, fans felt that in "Ozark" Season 4, one episode stood above the rest, and that episode featured Ruth seeking vengeance after Wyatt's death and confronting the Byrdes to figure out who killed him. 
Given how convincing Ruth and Wyatt's touching relationship is on "Ozark," it makes viewers wonder whether or not the actors are close in real life. It is certainly possible for actors to simply act, and pretend to like a character even though they do not like the actor playing them. However, it is probably easier to create magical chemistry between characters if the actors are close off-screen.
Julia Garner and Charlie Tahan are close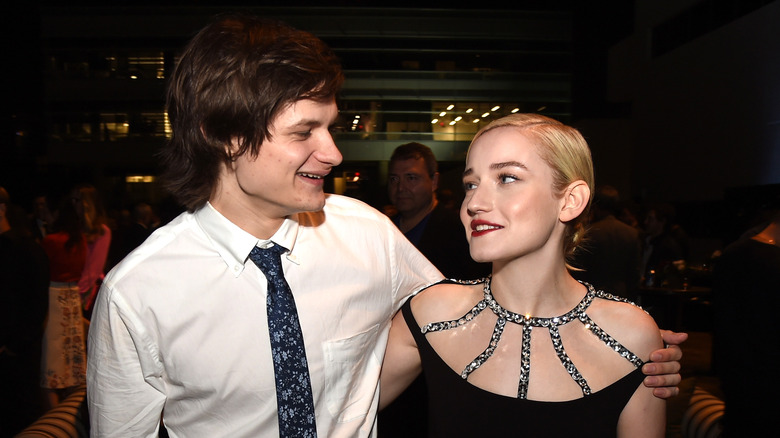 Kevin Winter/Getty Images
In an interview with The Hollywood Reporter, Julia Garner said that her closest friends in real life are those she grew up with in New York, rather than fellow actors, who she typically does not befriend. She added, "Even if I have friends in Hollywood, I don't have Hollywood friends. They're in your life, in and out, temporarily. I'm one of those people that once I make a friend, they don't go anywhere." It seems that relationships with temporary co-workers would not typically suit Garner's long-term friendship style. 
However, Garner also revealed that among fellow Hollywood actors, she is closest with her "Ozark" co-star Charlie Tahan. She added that while shooting the series in Atlanta, the two lived in apartments in the same building. This would certainly create extra time to bond outside of working hours. Additionally, Garner and Tahan are naturally in a lot of scenes together, whereas they might not be in many scenes with certain other "Ozark" characters and may not spend as much time around those actors, even though they are on the same show. 
In an interview with The Gentlewoman, Garner said that she actually also bonded with the rest of the actors who portrayed the Langmore family, as well. She said, "We're all really close," and added that they had a text group called "Langmore familia."