The Story Behind The All Things Being Equal Episode Of Modern Family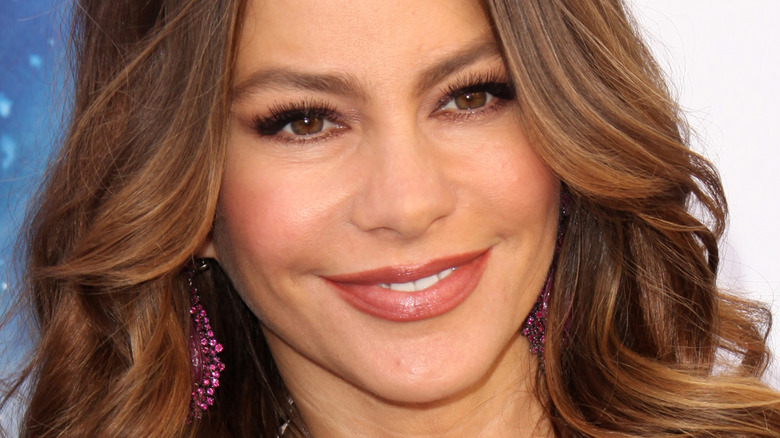 Kathy Hutchins/Shutterstock
"Modern Family" is one of the most popular sitcoms of our era (via BBC). The mockumentary-style series created by Steven Levitan aired on ABC for 11 seasons and was able to maintain its quality presentation and high laugh ratio throughout most of its run. This is, no doubt, partly due to the quality of its ensemble cast.
With stellar performers like Ed O'Neill, Sofia Vergara, Erie Stonestreet, Jesse Tyler Ferguson, Julie Bowen, and Ty Burrell, as well as talented up-and-comers like Sarah Hyland, Ariel Winter, Nolan Gould, and Rico Rodriguez, the actors behind "Modern Family" formed an incredibly impressive ensemble. Furthermore, with an endlessly shifting point of view thanks to the show's format, all of the characters were regularly given more than enough moments to shine.
Obviously, any series that ran for as long as "Modern Family" had a ton of plot lines come and go along the way. Though the show covered a wide variety of social and cultural issues across its 250-episode run, that doesn't mean that the series always hit its mark.
Modern Family dropped the ball on this one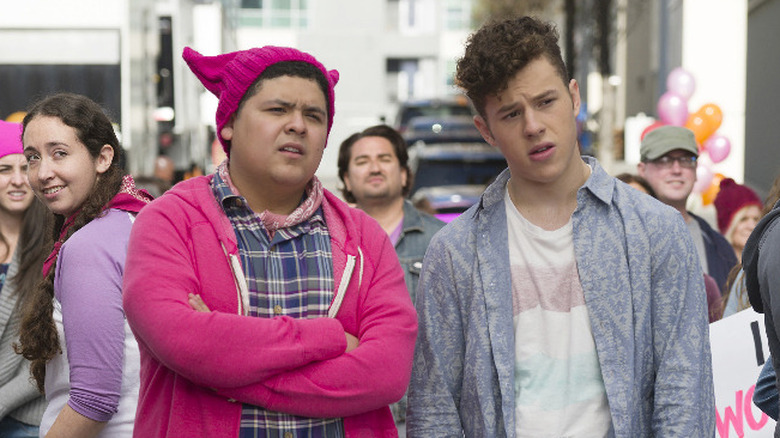 ABC
In Season 8, Episode 20 ("All Things Being Equal"), "Modern Family" explored the once-in-a-lifetime protests of the Women's March on Washington. Following the election of Donald Trump as President of the United States, women from across the nation converged on the capital in hopes of making a clear statement about where they thought the country was headed (via The New York Times).
However, many fans of "Modern Family" felt let down by the show's toothless take on such a major event (via AV Club). With the majority of the plot centering on Gloria (Sofia Vergara) and Claire (Julie Bowen) trying to get to the Women's March on Washington, and Lucas (Nolan Gould) and Manny's (Rico Rodriguez) crushes on one of the protesters, "All Things Being Equal" misses its chance to say anything really meaningful about the issues that the episode is centered around.
During pivotal times like this, sometimes fiction can be a respite from all of the troubling events that are occurring. However, it can also comment on these important issues in a way that will connect and resonate with members of its audience who have been affected by these events, providing reassurance and comfort to viewers in turn.
Unfortunately, it seems that "Modern Family" chose to go with the former route rather than the latter and, as such, "All Things Being Equal" received a middling response from fans and critics alike (via IMDb). Though the ABC sitcom has plenty of great episodes to rest its laurels on, it seems this Season 8 effort was definitely a bit of a misfire.