How Shameless Star Steve Howey's Real-Life Injury Changed Kevin On The Show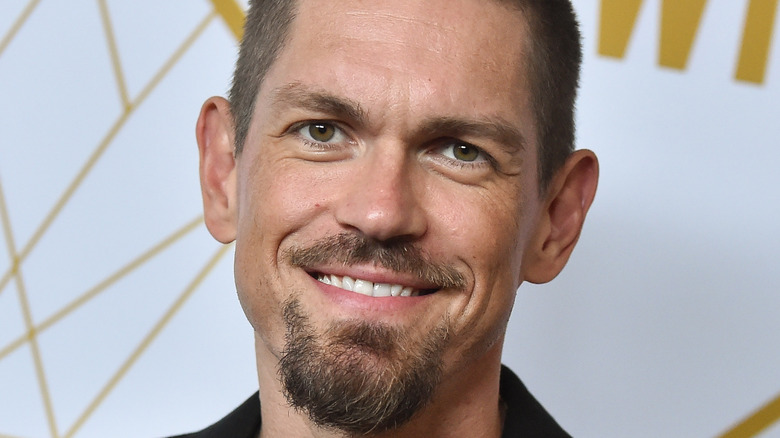 DFree/Shutterstock
There have been plenty of times in entertainment history when actors' real-life injuries have brought production to a halt. According to The Hollywood Reporter, in 2019 John Cho famously suffered a knee injury while filming "Cowboy Bebop," causing the production to halt for several months, and Ronda Rousey was rushed to the hospital after her hand was slammed in a boat door during "9–1-1" Season 3 (via Deadline).
At other times, shows have either worked around an actor's physical problems or incorporated them into the storyline. David Boreanaz even directed an episode of his series "Angel" with "50 percent of my knee gone" after a surgery (via Entertainment Weekly). Lucille Ball fractured her leg while skiing, so her character on "Here's Lucy" also broke her leg that season (via Emmys). As the saying goes, "the show must go on," and most thespians get used to working hard through difficult and even impossible conditions regardless.
So when cast member Steve Howey really did get hurt, this is how the outrageous Showtime hit "Shameless" brought his injury into a season's storyline.
Howey had a tendon injury, so Kev broke his leg
By Season 3 of "Shameless," veteran viewers watching the show know these wild characters all too well. It just makes sense that Kev (Steve Howey) would break his leg while cavorting with Veronica (Shanola Hampton) in the shower. But Howey had a cast on during those episodes because he really was hurt.
The actor revealed in an early 2013 tweet, "This entire season I was recovering from snapping my Achilles tendon. That's why I'm in a cast." According to Men's Journal, Howey didn't prepare for a basketball game, and this was the result: "So that was also a reminder of, 'Hey, you're getting older.'"
It's oddly fitting that two cast members had the same injury only a few years apart while playing members of a dysfunctional, impulsive family. Actor Ethan Cutkosky broke his leg when he was dancing, so the character Carl had a skateboarding injury in Season 5 (via New York Gal). Sometimes it's all too easy to get into the Gallagher spirit, even when you're not playing the character on set.