Fox's 9-1-1 Trounces The X-Files In Strong Debut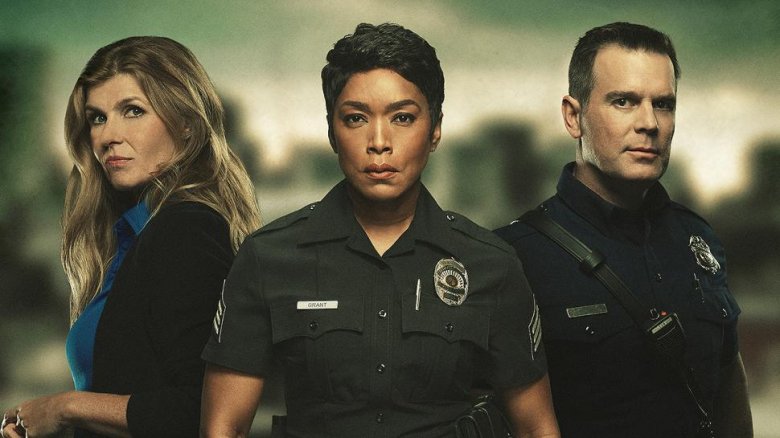 The truth is out there—9-1-1 is a hit for Fox right out of the gate.
Premiering with a lead-in from The X-Files, Ryan Murphy and Brad Falchuk's 9-1-1 made a clear impression with its debut, drawing 6.8 million viewers as the top-rated show of the network's night, according to Nielsen overnight data (via Variety).
Despite its well-worn subject matter, 9-1-1 has scored solid reviews in its initial offering, providing the same caliber of unhinged, "we're really going there" thrills as some of the creators' previous series, such as American Horror Story and Nip/Tuck.
Exploring all variety of emergency first responders, 9-1-1 focuses on police, paramedics, firefighters, and emergency dispatchers as they work to keep Los Angeles safe from dangerous, sometimes improbable circumstances, committing acts of derring-do like saving a newborn baby that's stuck in a building's pipes, or rescuing a man from being choked to death by a pet snake. 
The showrunner for 9-1-1 is frequent Murphy and Falchuk collaborator Tim Minear, a writer and producer known for his involvement with American Horror Story, Firefly, Feud, and Lois and Clark. The series stars Angela Bassett as a police field sergeant, Connie Britton as a 911 operator, Peter Krause as a fire captain, and Oliver Stark, Aisha Hinds, and Kenneth Choi as firefighters and paramedics. Prison Break's Rockmond Dunbar also stars in a regular role.
9-1-1's lead-in, The X-Files, premiered its eleventh season to an audience of 5.2 million, a decrease in total viewers of 67 percent compared to last season's premiere, which drew a startling 16.2 million viewers. The show wrapped up its last season averaging 9.5 million viewers per episode.
In addition to producing 9-1-1, the prolific Murphy is also developing a dance musical for FX called Pose, a two-season One Flew Over the Cuckoo's Next prequel for Netflix called Ratched, and two new installments of American Crime Story for FX focusing on the death of Gianni Versace and the disaster at New Orleans' Memorial Medical Center during Hurricane Katrina. The second American Crime Story season, The Assassination of Gianni Versace, is set to debut on January 17.