Robert Zemeckis' Here Reportedly Taps A Major Yellowstone Actor To Co-Star With Tom Hanks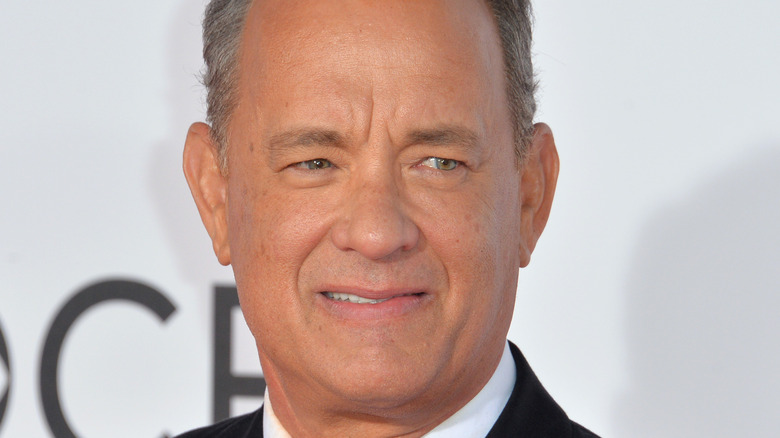 Featureflash Photo Agency/Shutterstock
Richard McGuire's "Here" is something of an oddity when it comes to its approach to storytelling. The comic strip focuses on a small piece of land and charts how it changes over the course of hundreds of thousands of years. Though the stories that emerge from the world of the comic inevitably grow to include humans, they're often laid over one another so that they appear as several moments in time occurring simultaneously in the same space.
With this heady concept, it's hard to imagine turning the stories of "Here" into a coherent movie — but filmmaker Robert Zemeckis is setting out to do just that. Starring Tom Hanks, Paul Bettany, and Robin Wright, the adaptation will be based on the collection of the comic strips found in the graphic novel version of "Here." However, there's another star apparently set to join the cast of the new film and she hails from the mega-popular series "Yellowstone." 
Kelly Reilly is joining the cast of Here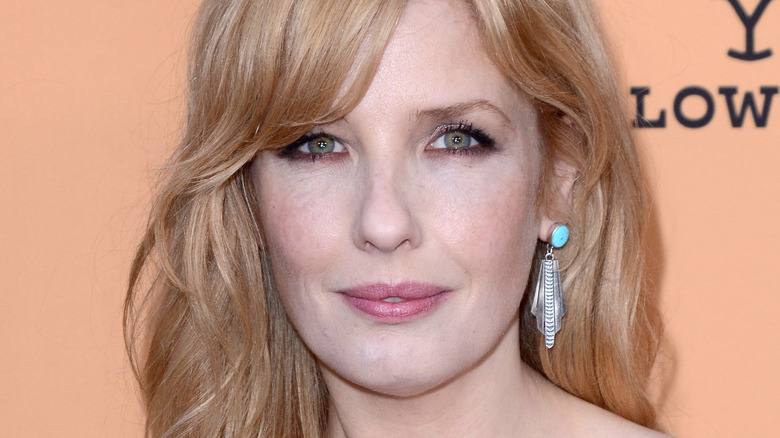 Kathy Hutchins/Shutterstock
Kelly Reilly has played Beth Dutton across all four seasons of "Yellowstone" and now she's reportedly set to join the growing ensemble cast behind "Here" (via Deadline). She'll join the reuniting crew of Tom Hanks, Robin Wright, screenwriter Eric Roth, and director Robert Zemeckis, all of whom worked together on the seminal '90s historical drama "Forrest Gump."
If Reilly looks familiar to you, it might be because you recognize her from some of her other popular works. Though the actor has been working steadily since 1995, she broke out in the 2008 horror-thriller "Eden Lake" and has since gone on to garner roles in both of Guy Ritchie's "Sherlock Holmes" movies, as well as the second season HBO's "True Detective" (via IMDb).
Of course, starring in one of the biggest shows on TV in the form of "Yellowstone," a show so successful that it has already garnered three spin-offs (via US Weekly), Reilly will likely be right at home with the high-profile cast and crew behind "Here." Though the characters have yet to be announced for the upcoming project, the premise alone is intriguing enough to garner plenty of interest. Hopefully, Zemeckis and co. are able to pull the many disparate elements of the story into a cohesive and successful narrative.