Arrowverse Star Cast As Lead In Amazon's Upload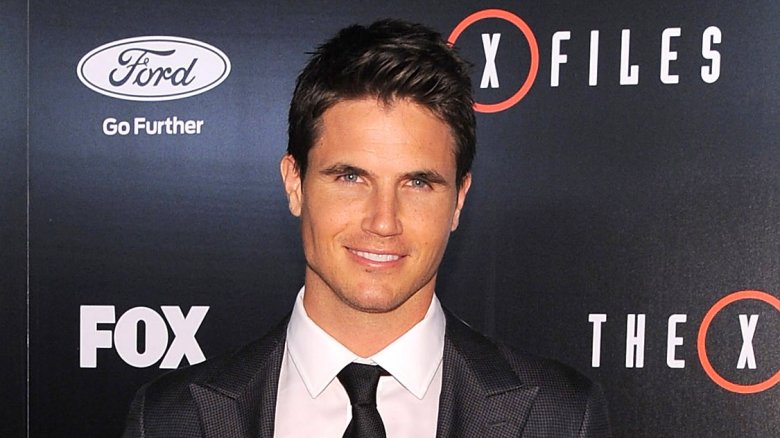 Getty Images
Arrowverse and The Tomorrow People alum Robbie Amell is taking another crack at leading a series, this time in a high-concept comedy on Amazon from the creator of the American version of The Office.
Deadline reports that Amell, who played Ronnie Raymond, AKA the original Firestorm on the CW's The Flash, has joined a pilot from Greg Daniels called Upload, playing the male lead Nathan.
According to reports, Upload will take place in a future in which people are able to upload themselves to their preferred version of the afterlife after they die. After selecting his variation of heaven, Nathan makes the acquaintance of a woman named Nora, who's just trying to keep her head down and do her job while Nathan comes to terms with his next phase of existence, far away from everyone he loved.
Upload is one of the two pilot projects to survive Amazon's recent pilot season, still in development after three produced comedies were passed on. The other project in development for the streaming service is Making Friends, created by Carter Bays, Craig Thomas, Seth Rogen, and Evan Goldberg. The service has been pivoting away from its previously-established model of producing pilots for public review, and it remains to be seen if viewers will get to take a look at the Upload pilot before the decision to order the series or not has been made.
In addition to developing the American Office, Daniels is also the co-creator of Parks and Recreation and King of the Hill, with writing credits that include The Simpsons, Saturday Night Live, and The Dana Carvey Show. 
Amell, a cousin of Arrow lead Stephen Amell, was recently a part of the ensemble horror comedy The Babysitter, and also had a recurring role as Special Agent Kyd Miller on the tenth season of The X-Files.