The Actress Who Plays Millie From Helluva Boss Is Gorgeous In Real Life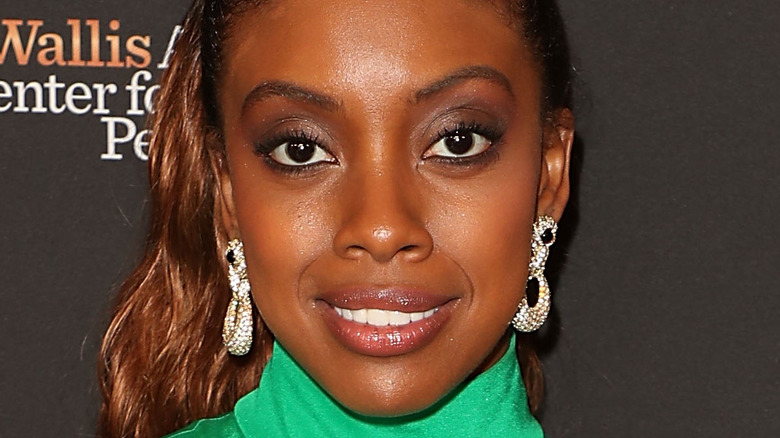 Joe Scarnici/Getty Images
Vivienne Medrano, better known as VivziePop, is the 21-year-old self-taught animator and creator of the YouTube series "Hazbin Hotel" and "Helluva Boss." If you happen to like demons, unique and original stories, and raunchy adult animations, Medrano's shows have all of that and much more. It took her six months to write the 30-minute pilot for the musical "Hazbin Hotel" and then another two years to animate it. But the 54 million views it received blew Medrano away. "I had no idea it would grow into something so big," Medrano said in an interview with Insider. "The fandom rivals very legitimate shows that have multiple seasons, and it's really crazy to me because we only have a 30-minute pilot."
"Hazbin Hotel" and its spin-off "Helluva Boss" are both Hell-based series but have very different premises. In "Helluva Boss," an imp named Blitzo (Brandon Rogers) has decided to create his own startup, an assassins business called Immediate Murder Professionals, or I.M.P. Blitzo's employees consist of hellhound Loona (Erica Lindbeck) as the receptionist, weapons specialist Moxxie (Richard Horvitz), and Moxxie's bruiser wife, Millie. Millie talks with a southern drawl and dresses in ripped black pants and a cold shoulder black crop top. For an imp, she's pretty cute, but nowhere near as gorgeous as the actress who voices her.
Vivian Nixon is best known as Hannah Brody from Grey's Anatomy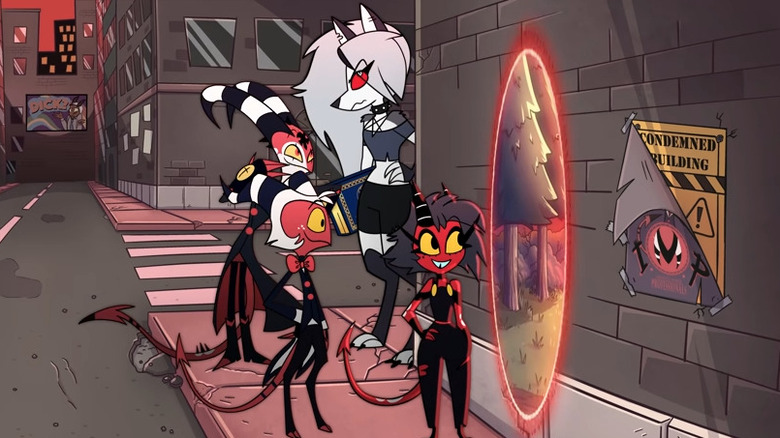 YouTube
Actress Vivian Nixon, who voices Millie in "Helluva Boss," is not only stunning, she comes from quite a talented family. Her mother is the multi-talented Debbie Allen, and her aunt is none other than the esteemed actress Phylicia Rashad. Nixon got her start as a dancer in "500 Days of Summer" in 2009, and also a role as Pretty Woman in Season 4, Episode 13 ("Everybody Hates Fake IDs") of "Everybody hates Chris." After playing Andrea on "Glee" for three episodes of Season 1, she played a dancer in ten episodes of Season 1 of "Smash."
Nixon is probably best known for her role as Intern Hannah Brody from Season 12 through Season 14 of "Grey's Anatomy," as well as three episodes of the spin-off "Station 19." Her mother was also playing the role of Dr. Catherine Fox during her time on the show. Unfortunately, the COVID-19 outbreak affected "Grey's Anatomy," just like every other show, and production shut down after Nixon's last episode. She didn't return after filming restarted.
Besides screen and voice acting, Nixon has followed in her mother's footsteps as a choreographer, working on "The 62nd Annual Grammy Awards" and "Christmas on the Square" (via IMDb). She also has appeared in several Broadway and off-Broadway shows, such as "Hot Feet" and "Memphis: A New Musical" (via Broadway World).
Millie is definitely one of our favorite characters of Nixon's, and we can't wait to see what other shenanigans she and the imps get up to in "Helluva Boss."