Chicago PD Season 10 Episode 2 Has Halstead Fans Seeing Red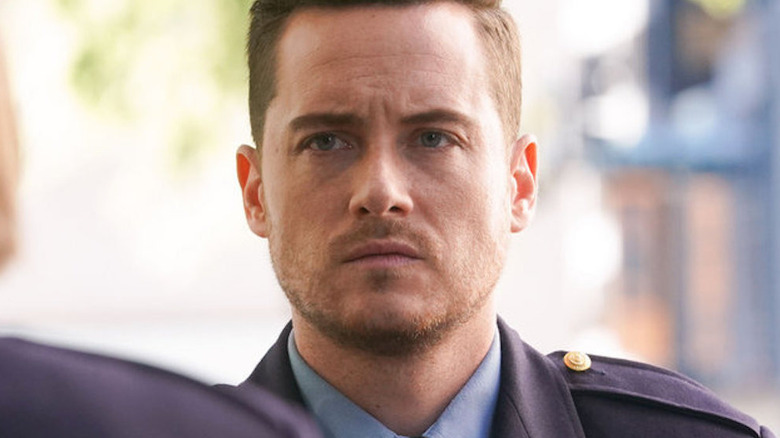 Lori Allen/NBC
Warning: This article contains mild spoilers for "Chicago P.D." Season 10, Episode 2
As we were promised, Episode 2 of "Chicago P.D." Season 10 was all about Burzek. The episode even ended with Kim (Marina Squerciati) telling Adam (Patrick Flueger) that she and McKayla (Ramona Edith William) were going to move in with him. It was the moment Burzek fans have been waiting for, and it's nice to see one couple at Intelligence doing okay.
Something is not right with Upstead folks, and you probably saw it coming. The news of Jesse Lee Soffer's departure from "Chicago P.D." meant one of two things was imminent — the break up of Upstead or the death of Jay. Thankfully, it looks like it's going to be the former, as the tension between the couple could have been cut with a plastic butter knife in Episode 2. Jay is distancing himself from Hailey (Tracy Spiridakos) for an unknown reason at this point, and it's totally unlike his character. The way Season 10 Jay is being written is not sitting well with fans, and they took to Twitter to unleash their thoughts as Episode 2 was airing.
Chicago P.D. fans think Season 10 Jay is out of character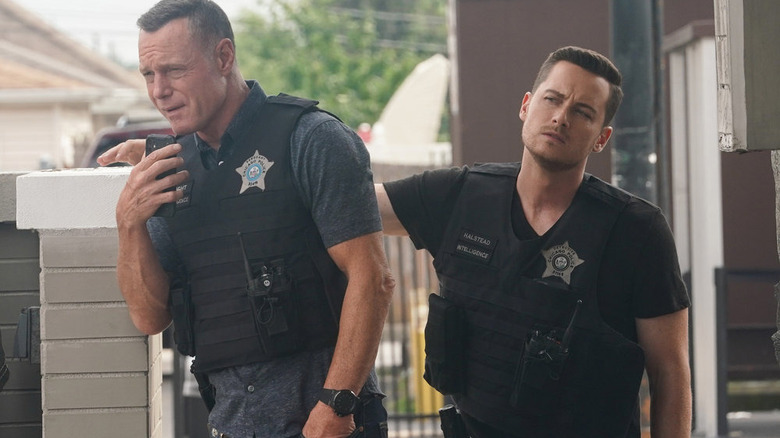 Lori Allen/NBC
Jay yelled at Hailey; lied to Hailey; and avoided Hailey all in the same episode and it's nothing "Chicago P.D." fans saw coming after the duo's Season 9 wedding. Many viewers believe this is the beginning of the end of Upstead, and how Jay's character is going to be written off the series — but they are not happy with how it's being handled. "The way they are slowly making jay lose himself and who he is to turn into voight is making me sick to my f***ing stomach, HE DOESNT DESERVE THIS. HAILEY DOESNT DESERVE THIS. WE DONT F***ING DESERVE THIS," @upsteadsmiracle tweeted during Episode 2.
"Im so angry and upset. Jay would NEVER act like this! He would NEVER raise his voice at Hailey," @booksandquills2 added of Jay's unusual behavior. Twitter user @Smiley_Sumo mirrored these sentiments about the detective's out-of-character behavior, writing, "Jay Halstead has always been about doing the right thing and protecting his loved ones. This isn't the Jay Halstead we know from season 1 to season 9 Jay is so much better than that."
Day 1 "Chicago P.D." fans are clearly upset about how Jay's arc is heading in Season 10. Sure, him and Hailey divorcing is much better than him ending up six feet under, but how drastically this new Jay is just doesn't make sense. "They're trying to make Jay the bad guy, acting different, keeping secrets... his whole personality changed in one episode so that we would accept him leaving ? Hell no, not gonna happen," @hissmileisbae wrote during the episode.
Some fans began theorizing that Episode 3 might be Jesse Lee Soffer's last on the series, thanks to the ambiguous promo that followed the end of Episode 2. Teasing that it's "the end" for someone, the promo hints we might be saying goodbye to Detective Halstead sooner than we thought.