That Catherine Scene From The CSI: Vegas Season 2 Premiere Means More Than You Think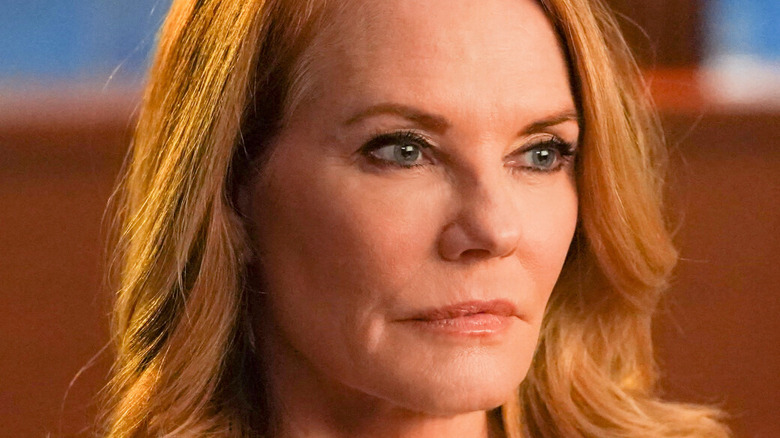 Sonja Flemming/CBS
Ths article contains spoilers for "CSI Vegas" Season 2, Episode 1.
The days of Gil Grissom (William Peterson) and Sara Sidle (Jorja Fox) solving cases on "CSI: Vegas" appear to be over. After helping the team in Season 1, the long-serving crime-solving couple has earned a long-overdue retirement. Of course, that doesn't mean that they won't return at some point — after all, being a CSI agent means being married to the job. In the meantime, though, fans can rejoice in the presence of another franchise veteran.
Catherine Willows (Marg Helgenberger) has come out of retirement for the CBS procedural's second season. At first, it seems that she's been re-hired to provide cover for the department being short-staffed following the aforementioned retirements. However, Catherine is keen to return as she wants to get to the bottom of a case that's personal to her. Unfortunately, uncovering the truth will require her to go up against Sin City's elites — and they aren't willing to cooperate.
The Season 2 premiere makes it clear that Catherine is on a mission, and there's one scene that indicates just how important this case is to her.
Why Catherine is so desperate to solve the missing person's case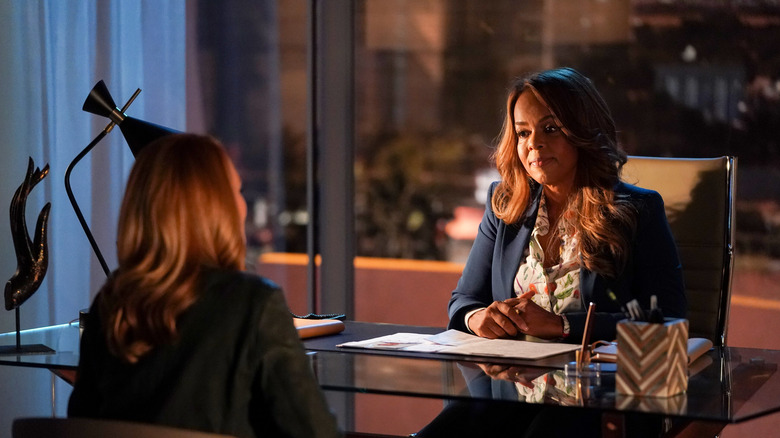 Sonja Flemming/CBS
The closing moments of the "CSI: Vegas" Season 2 see Catherine and Maxine (Paula Newsome) talk about the former's return to the force. During the chat, Catherine reveals that she took Grace Huang (Sue Zen Chew), a student and aspiring CSI agent, under her wing. However, Grace has been missing for three weeks and the head honchos of The Eclipse — a casino where Catherine served as a member of the board before they fired her for asking questions about the missing woman — are involved.
Catherine's story also reveals that she has a maternal bond with Grace. Basically, the agent went above and beyond to ensure that Grace stayed focused on her goal of becoming a CSI investigator. While Catherine has always been driven by the pursuit of justice, Grace is quite reminiscent of her actual daughter, Lindsey Willows (Madison McReynolds), in some ways. Lindsay also got into some bother in the past, including the time she got kidnapped in Season 7.
In the end, Lindsay grew up to become a CSI Level One, giving her mom fewer reasons to be worried about her. That said, it's possible that Catherine is so focused on saving Grace as she wants the aspiring agent to follow a similar path to her daughter, while also remembering all of the struggles the family had to overcome for Lindsey to reach her goals.