The Goldbergs Fans Just Got The Best David Hasselhoff News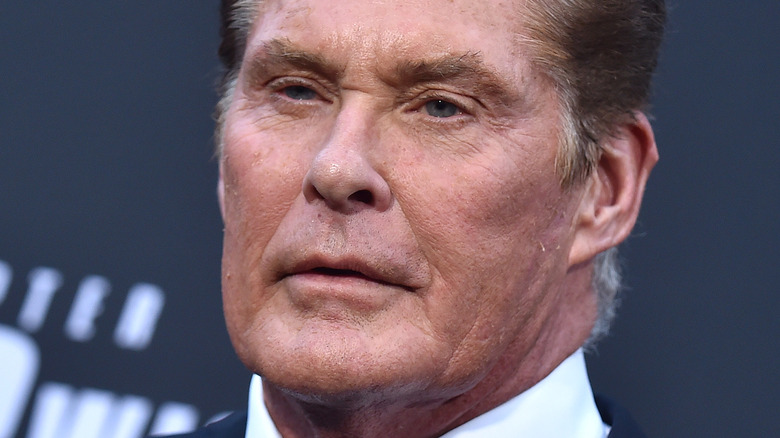 DFree/Shutterstock
Viewers of ABC's nostalgic sitcom "The Goldbergs" are by this point accustomed to figures from the 1980s making cameo appearances, as well as plenty of '80s references. But '80s pop culture figures don't get much more figural than the one and only David Hasselhoff, who recently appeared as himself during his "Knight Rider" era on Season 10, Episode 2 of the show, "That's a Schwartz Man."
Hasselhoff enters the Goldbergs' sphere when Adam (Sean Giambrone) gets hired as the star's personal assistant, and no one seems to be more excited than Goldberg matriarch Beverly (Wendi McLendon-Covey).
Much like Beverly, fans of "The Goldbergs" were delighted to see the star behind crime-fighting Michael Knight back on TV and cutting a convincing version of his younger self. And if you count yourself among those pleased fans, you'll be even more pleased to read the news about Hasselhoff's future on the series, and it happens to come directly from the Hoff himself.
David Hasselhoff says he's going to be back for another episode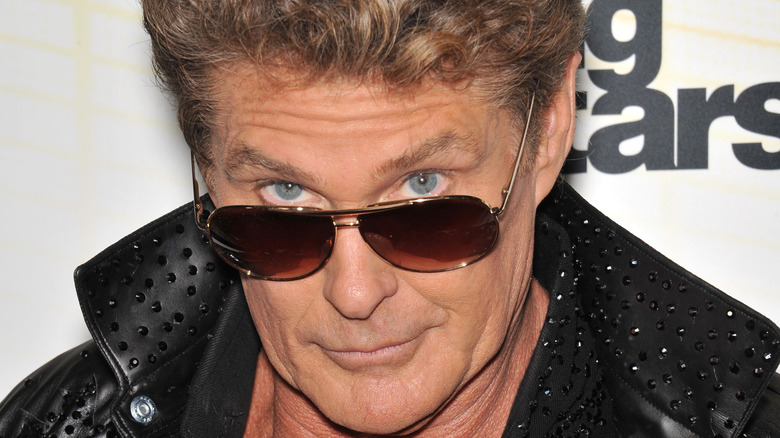 Jaguar PS/Shutterstock
If you follow David Hasselhoff on Twitter, you were actually privy to an inside scoop back on September 9, when the Hoff revealed that he'd filmed not just one but two episodes of "The Goldbergs." The actor tweeted: "I had fun on the Goldbergs, went back to the 80s, did two episodes looking forward. Tune in on 9/28 and 10/12!"
"That's a Schwartz Man" aired on September 28, which means that fans of both "The Goldbergs" and Hasselhoff can look forward to one more appearance from the star on October 12.
Of course, it's always possible that the Hoff could be brought back for even more high jinks on "The Goldbergs," especially if his first two appearances get a positive fan response. But it's somewhat comforting to know that no matter what happens, viewers of "The Goldbergs" have at least one more appearance from Hasselhoff to look forward to.