The CSI: Vegas Season 2 Premiere Brings Back A Familiar Face In An Unexpected Way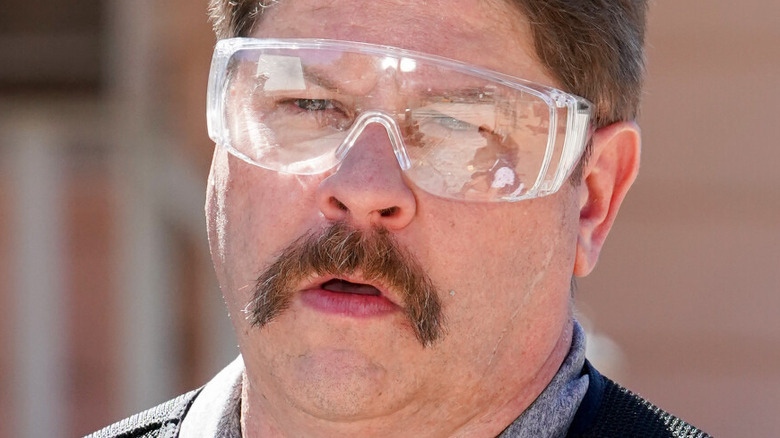 Bill Inoshita/CBS
"CSI: Vegas" is back for a second season and the premiere boasts plenty of familiar faces. Of course, most fans of CBS' hit procedural series will be talking about the return of Catherine Willows (Marg Helgenberger), who's come out of retirement for one last hurrah. She's a popular franchise veteran who looks set to play a major part in Season 2's overarching story, so her comeback is a big deal.
With Catherine commanding so much spotlight in the season premiere, it might have been easy to overlook Beau Finado (Lex Medlin), the overqualified CSI Level One scientist who will be a series regular moving forward (per Deadline). The episode establishes him as a comic relief character who's very good at his job. Furthermore, he has the potential to become a future fan favorite should he continue to provide moments of levity amid the grim murder investigations.
That said, Medlin had a history with the "CSI" franchise prior to being cast on "CSI: Vegas." Beau is a new character who was created for the sequel series, but fans of its parent show might remember the actor who plays him as someone else entirely.
Lex Medlin starred in two episodes of the original CSI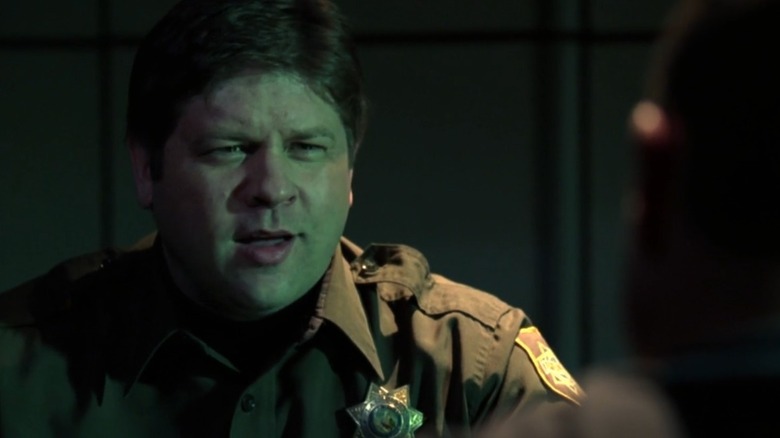 CBS
Lex Medlin is a television veteran who's mostly known for comedies such as "Happy Hour," "Still Standing," and "Drop Dead Diva." Back in 2010, though, he stopped by the "CSI" camp for a cup of coffee, playing a character named Sgt. Barclay in two episodes of the procedural (via IMDb).
The first episode, "Field Mice," involves a group of police officers becoming infected with a mysterious illness. Barclay gets accused of spreading it, but it's all one big misunderstanding. The second episode, "Meat Jekyll," follows the investigators as they tap a serial killer to help them track down another murderer who's wreaking havoc. Barclay appears in a couple of scenes, providing comic relief as he's taunted by the detained homicide enthusiast.
Medlin only has a minor supporting role in both episodes, so it's understandable why some viewers barely remember him. However, his promotion to series regular on "CSI: Vegas" will allow the actor to make a bigger impression on "CSI" fans moving forward.