The Last Movie Coolio Was In Before He Died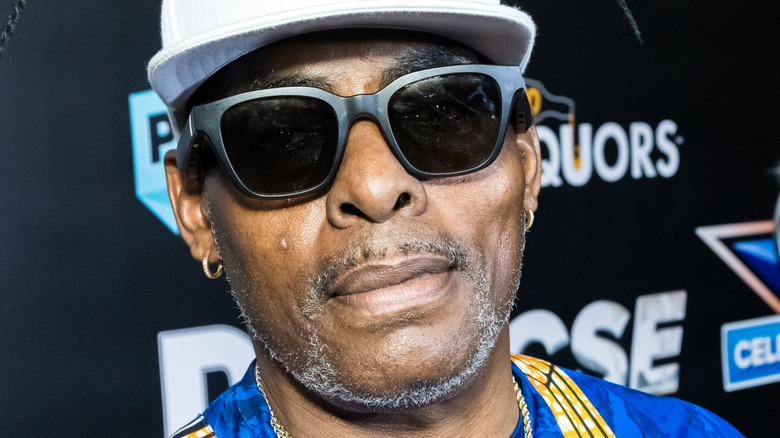 Greg Doherty/Getty Images
Coolio tragically passed away on September 28, 2022, at the age of 59. The late rapper, whose real name is Artis Leon Ivey Jr., died at a friend's house, his manager reported to TMZ. The official cause of death has not been officially revealed. But what is known is that the world of rap music lost one of its most iconic stars. Coolio produced a number of memorable hits, including "1234 (Sumpin' New)," "Fantastic Voyage," and "C U When U Get There." Nickelodeon fans will probably fondly remember his voice thanks to his work on the theme for "Kenan and Kel."
Arguably, his biggest hit came via the "Dangerous Minds" soundtrack with the Grammy-winning "Gangsta's Paradise." The music video for the song even made history as it's among those that boast a billion YouTube views (via Billboard). However, a look at Coolio's career reveals that his talents went beyond just the realm of music. He also made several appearances in numerous films. Coolio's acting work includes parts in "Batman & Robin," "Daredevil," and "Leprechaun 5: In the Hood" (via IMDb). Recently, the rapper was hard at work acting in a couple of movie projects, including one that is already officially completed and scheduled to premiere this year.
Coolio played himself in the boxing film Bobcat Moretti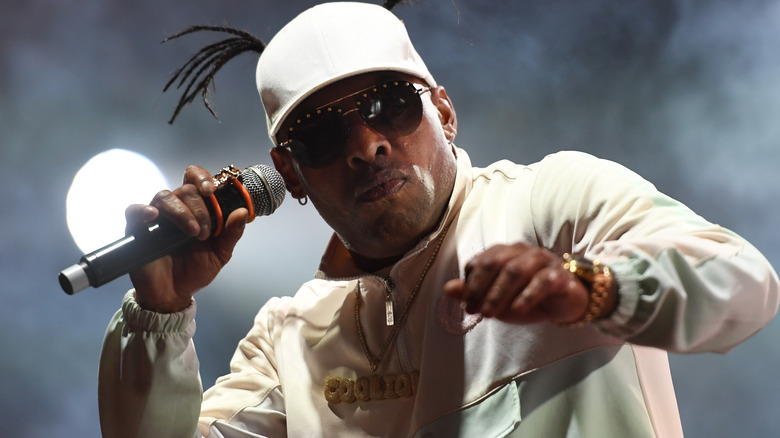 Tracey Nearmy/Getty Images
One of the projects Coolio was working on was the horror movie "It Wants Blood 2." Via IMDb, the film's premise centers on two giant monsters fighting each other on the political trail. Coolio plays a character named Don Luscious. Not much else is known about the project, other than ironically, the movie also seems to include "Weird Al" Yankovic playing a character named Melvin Baldron. Featuring the two musicians together is intriguing as they have a well-known history with each other. When Weird Al released "Amish Paradise," a parody of Coolio's smash hit "Gangsta's Paradise," it started a bit of a feud between the two. However, in 2021, Coolio expressed regret at initially condemning Weird Al's parody.
"It Wants Blood 2" was listed as still filming by the time of Coolio's death. So it's unknown if he finished filming his scenes before his unexpected death. However, one other upcoming project the rapper appeared in has already been completed. Via the official site, Coolio appears as himself in the boxing drama "Bobcat Moretti." The film stars actor Tim Realbuto and focuses on an obese man diagnosed with multiple sclerosis who decides to change his life through boxing. Realbuto actually lost an astonishing 154 pounds for the film. 
Based on its trailer, "Bobcat Moretti" is a movie that tackles the theme of perseverance, which Coolio took to heart. When asked about what persistence means to him for the movie's promo video, the rapper responded, "My form of persistence was just not taking 'no' for an answer." 
"Bobcat Moretti" is scheduled to premiere at Heartland International Film Festival on October 6, 2022.