The Last TV Series Coolio Was In Before He Died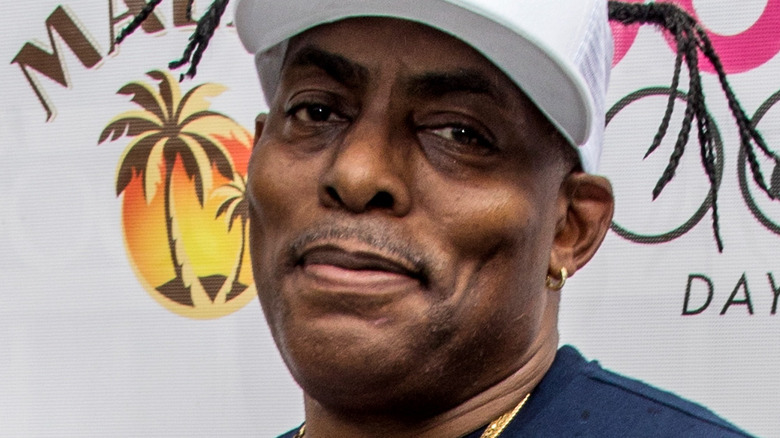 Joe Buglewicz/Getty Images
On the evening of September 28, 2022, the world received word that rapper Coolio had died at the age of 59. Reports revealed that he visited with a friend that day, and while at their house, the friend found him on the floor in the bathroom. The friend called EMTs, and when they arrived, they pronounced him dead, positing that he died of cardiac arrest. Although, the official cause of death hasn't come to light as of this writing. Surely more information about his passing will reach the public in the coming days.
Coolio rose to prominence in the 1990s, churning out hit after hit in the latter half of the decade. His most recognizable song is undoubtedly "Gangsta's Paradise," seeing as it brought him to superstardom when it was released in 1995. As a result, he not only continued to find success on the music scene, but he also made the transition into acting. Throughout his time in front of the camera, he appeared in numerous films and television shows, ranging from "Gangland" to "Batman & Robin" — even leading his own reality series, "Coolio's Rules." 
Right up until the end of his life, Coolio continued popping up on screens big and small. Here's the final TV production he took part in before his untimely death.
Coolio last appeared on the small screen via Teachers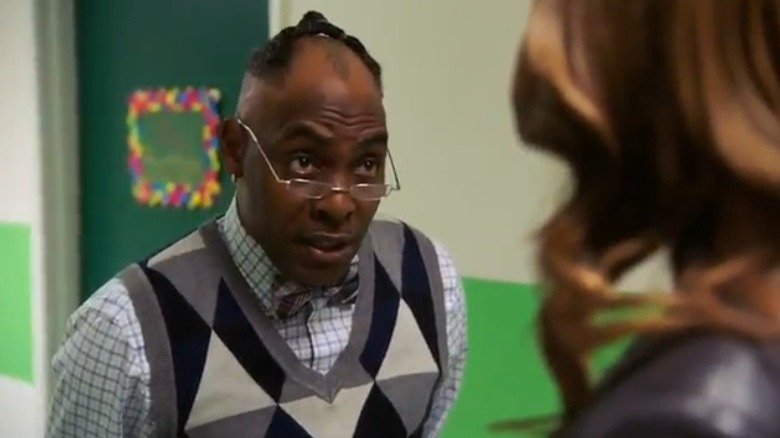 TV Land
"Teachers" arrived on TV Land in 2016, offering viewers a look inside Fillmore Elementary School, where a group of teachers gets up to all kinds of hilarious hijinks. Season 1 proved successful, resulting in Season 2 earning a green light only a few months after the Season 1 premiere (via TV Line). The second batch of episodes kicked off with the aptly-titled "First Day Back," which debuted on January 17, 2017, and featured Coolio in a quick cameo. He portrayed the character of Mr. Wence in his one and only appearance on the program, concluding his television run in the process.
While Coolio made for a fun addition to "Teachers," it's far from his most noteworthy contribution to the world of television. In the wake of his passing, fans took to Twitter to recall their memories of the legendary rapper, including his involvement in the beloved Nickelodeon sitcom "Kenan & Kel" — a series for which he wrote and performed the theme song. "The way tv and hip-hop were so connected in the 90s is something i'll never forget. and it gave us one of the best songs in the kenan and kel theme by coolio. rest in peace," wrote @hinadirah, with @BpopeTV agreeing that the "Kenan & Kel" theme was the best on TV at the time.
Whether he was on "Teachers" for a blink-and-you'll-miss-it cameo or having a good time in the "Kenan & Kel" title sequence, Coolio never disappointed on TV. May he rest in peace.