Cloverfield 3 Delayed Yet Again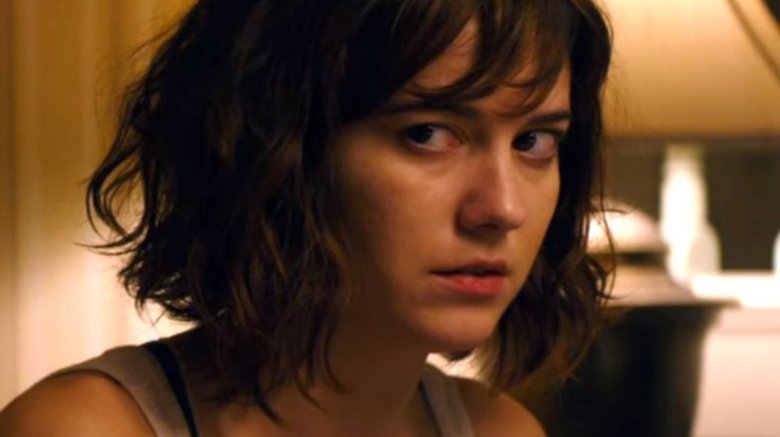 Hopefully, third delay's the charm. 
As reported by /Film, the upcoming third Cloverfield has been pushed back yet again. The film, originally titled God Particle but then renamed to the super-vague Untitled Cloverfield Movie, was last set for release on February 2. Now, the flick will hit theaters on April 20. 
The to-be-officially-titled film was first scheduled for a February 24, 2017 release, but was eventually shuffled back to an October 27, 2017 launch when studio Paramount Pictures entered picture. Following that re-penciling, the Untitled Cloverfield Movie was delayed to February 2 of this year. 
Though slightly frustrating, this new push-back makes sense: February is quickly approaching, and even with the Cloverfield film world being as secretive as it is, no official marketing has appeared for the upcoming movie as of yet. The decision was also reportedly made fairly recently, with /Film speculating that the move was carried out over the holiday season since Paramount still listed the film for a February 2 debut as of December 19, 2017. Erik Davis, the managing editor for Fandango, confirmed this when he tweeted, "In case you were wondering (because I was), that Untitled Cloverfield Movie is still opening on February 2. This info is as of December 19, but it's still not officially being called God Particle, so... new title?"
Lack of promo aside, we haven't been left completely in the dark about what the new movie will entail. Reports note that the Untitled Cloverfield Movie will take place in a near future and center on a group of astronauts who make a horrifying discovery that fling them outside their comfort zones and challenge everything they know about the world and reality. Faced with more questions than they can answer, the team must adjust to their new revelation as they attempt to fight to survive in outer space. 
The Girl Is In Trouble helmer Julius Onah directs the film, which stars David Oyelowo, Elizabeth Debicki,  Gugu Mbatha-Raw, Ziyi Zhang, Daniel Bruhl, and Chris O'Dowd. J.J. Abrams is on board to produce.
The movie's scribe, Oren Uziel, previously explained that he didn't write the film to be a direct Cloverfield sequel, and thus didn't create a narrative that would follow what happened in that movie. Uziel also mentioned that the script was written ahead of when 10 Cloverfield Lane, the spiritual successor to Cloverfield, debuted in 2016. 
"It was written before 10 Cloverfield Lane and the expanded Cloverfield universe even existed as a thing. It definitely existed as its own science-fiction... and then suddenly everything fell into place with J.J. [Abrams], Bad Robot, and Paramount," he said. "I don't know exactly when it became a Cloverfield movie... I'm not sure what it means to be part of the expanded Cloverfield universe, other than knowing what kind of quality and feel you're gonna get from something that's coming out of Bad Robot and J.J. It just sort of helps to give an understanding of like, 'Okay I understand what type of movie this is gonna be.' As far as specifics, I don't think there is one specific thread that makes it a Cloverfield movie, I guess."
Paramount will likely wait until the very last moment to show us anything relating to the new Cloverfield movie. Let's just hope these next few months go by quickly.