Whatever Happened To Circadian Optics After Shark Tank?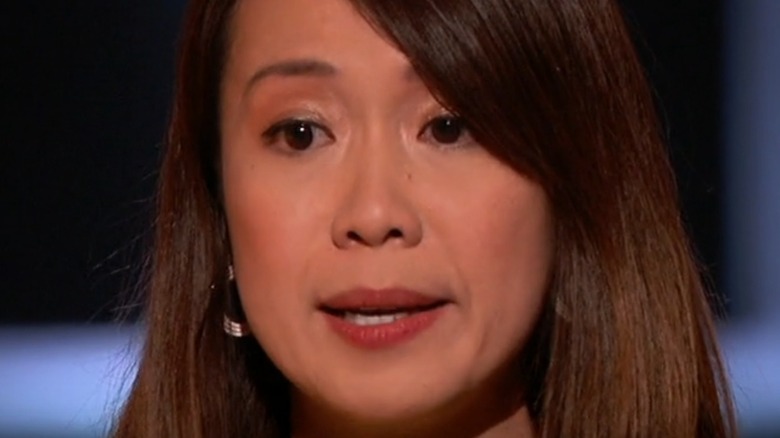 ABC
We may receive a commission on purchases made from links.
The popular reality television show "Shark Tank" can make or break the companies and individuals that appear on the show. The premise of the series is simple — pitch an idea to a group of investors and entrepreneurs, and hopefully, one or more of them will bite with an investment offer. If none of the judges on "Shark Tank" are keen on what is being pitched, the companies and individuals are sent home empty-handed, but at least they got a chance to appear on national television.
As such, there have been plenty of products and services that survived their appearance on "Shark Tank," while others were doomed to fade into obscurity for a multitude of reasons. So far, "Shark Tank" has seen some pretty wild ideas, like a soundproof office booth, as well as cake balls, a toy subscription service, and shoes with flashlights on them to aid in running at night. Likewise, the now infamous Ring device from Amazon was originally pitched on "Shark Tank" as "DoorBot," which failed to make a deal on the show, oddly enough.
One company featured in the second episode of Season 11 — Circadian Optics — garnered a fair amount of attention and two different offers from the "Sharks." So how is the company doing these days?
Circadian Optics received two different offers from Shark Tank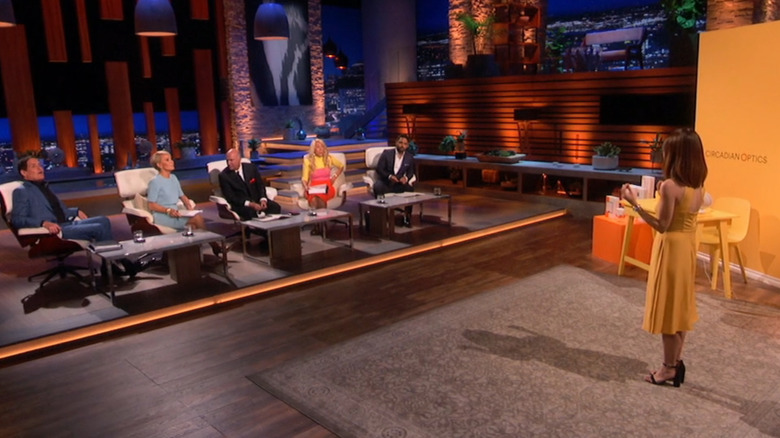 ABC
During the pitch for Circadian Optics on "Shark Tank," company founder Amber Leong told her story as an immigrant from Malaysia coming to America. She noted that she received plenty of sunlight in her home country, but moving to Minnesota was a huge change in environment. Joking that she only sees the sun for six months in the state, she added that she also works inside and doesn't receive enough sunlight. It was for this reason that she founded Circadian Optics, which is a series of products that casts natural light. This light helps with vitamin D production and maintaining a healthy circadian rhythm, which regulates hormones in the human body (hence the name of the company).
Considering Leong's presentation and enthusiasm for her product, all but one "Shark" took the bait, and Leong was presented with two different offers from two different sets of judges. The first set, Mark Cuban and Lori Greiner, offered $750,000 for 20% equity, while Barbara Corcoran and Kevin O'Leary offered the same. At this point, Cuban and Greiner offered an additional $50,000, which was meant to go to Leong's parents for financing her college education. Ecstatic, Leong accepted Cuban and Greiner's offer with a very palpable positive response.
This was back in 2019, so how has Circadian Optics been since then? Turns out, when most of the population is forced indoors for an extended period of time, a business like Circadian Optics will boom.
Circadian Optics is growing and currently makes around $4 million in sales per year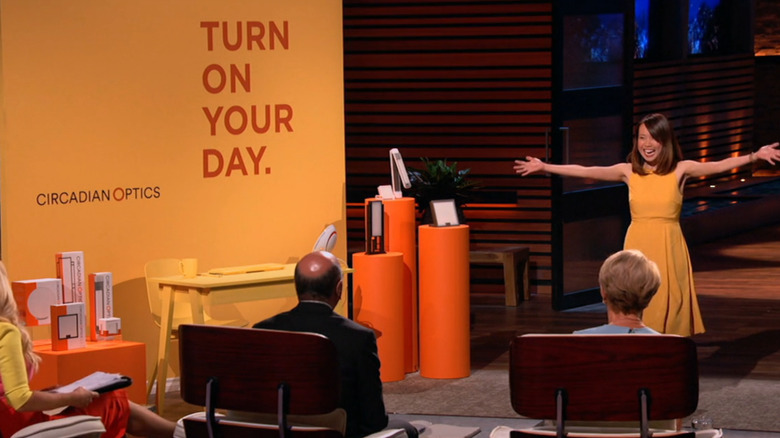 ABC
Circadian Optics products are available over on Amazon, and as one can see, several different options are available for purchase. Coming in different shapes and sizes, Circadian Optics products all have one function in mind — to help boost moods, productivity, and sleeping patterns with the power of natural light. Considering these products are offered by one of the most popular retailers in the United States, it should come as no surprise that Circadian Optics is doing quite well.
According to Shark Tank Recap, the past few years have been a tremendous boon to Circadian Optics, and the website notes that the company makes around $4 million in sales a year and is on track to continue growing. This makes perfect sense due to lockdown restrictions, a growing unease regarding viruses, and more people working from home — as well as an increased focus on our collective health. Speaking with Smart Fem Digital, Circadian Optics founder Amber Leong said, "Dreams change, opportunities come, and sometimes when you follow the open road it leads you somewhere else and that's okay." She added, "People who don't risk anything won't get anything."
In summation, Circadian Optics is doing quite well, and it represents one of the many success stories from "Shark Tank."