Erika Alexander's Favorite Living Single Episodes Might Surprise You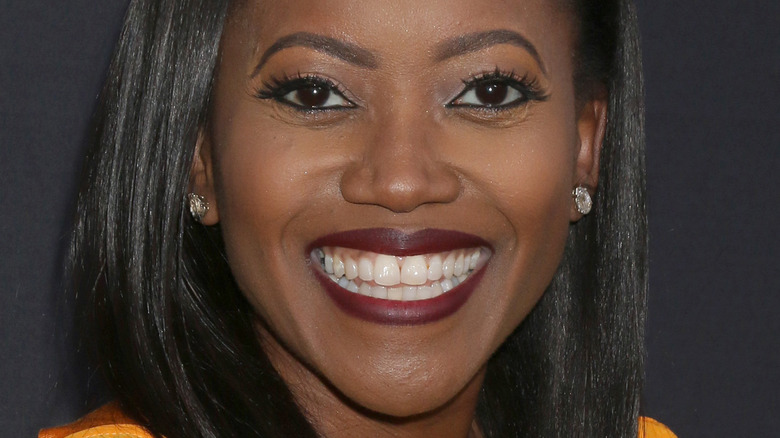 Kathy Hutchins/Shutterstock
"Living Single" aired on Fox between 1993 and 1998, making it one of the first network sitcoms to center around an ensemble of Black women. With its focus on twenty-somethings living and working in New York City, Queen Latifah thinks fans can thank "Living Single" for another iconic sitcom success that would follow in its wake, "Friends."
Led by Latifah, who had begun to transition from her rapping career to acting, the cast of "Living Single" also includes John Henton, T.C. Carson, Kim Coles, "The Facts of Life" alum Kim Fields, and Erika Alexander (via IMDb). While five of the main characters share a single brownstone in Prospect Heights, Brooklyn, Alexander's Maxine Shaw is an attorney, who lives nearby. However, she constantly stops by to terrorize Kyle and raid the girls' fridge.
Throughout its five-season run, Alexander appeared in all 118 episodes of "Living Single." Here are the actor's favorite episodes.
Erika Alexander loves the musical episodes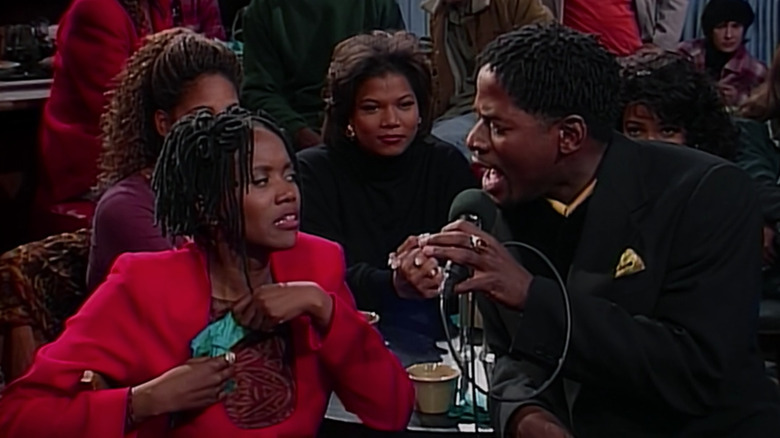 Fox
In an interview with Quencie Thomas, Erika Alexander pointed to a through line that linked all of her favorite "Living Single" episodes: Music. "There were a couple of iconic [episodes] for me," she said, first citing Season 2's "There's Got to Be a Morning After." "Definitely when Kyle and I slept together and we danced the tango. That was funny to me," she said before recalling another moment from Season 2, Episode 15. "And he sang to me, 'My Funny Valentine.'"
Alexander also recalled specific episodes beyond the scope of Max and Kyle's love-hate relationship. "And, of course, when we went back in time," Alexander said, pointing to Season 5's "Up the Ladder Through the Roof." "We were the group with Latifah, who becomes the Diana Ross character," said Alexander of the dream sequence inspired by The Supremes. "She becomes the real leader of the group, supplanting Max as the lead, and Max is, of course, angry."
Musical episodes were also a highlight for Alexander during her time as Pam Tucker on the final two seasons of "The Cosby Show." Coincidentally, one episode featured another dreamy Supremes-inspired moment. "I love the one where Rudy has a bad dream, and we're singing like The Supremes," she said, adding later, "Anytime you have a dream sequence, you can be yourself but other than what they've written."