Why Cassie From Hocus Pocus 2 Looks So Familiar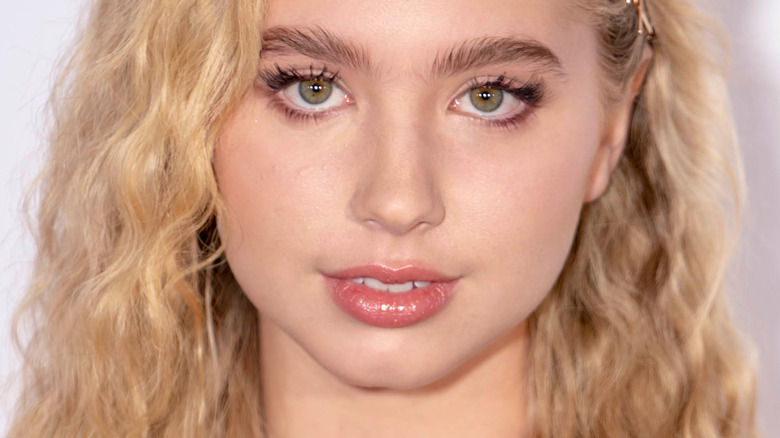 Eugene Powers/Shutterstock
Disney may be best known, as of late, for acquiring other companies (per Observer) and making mostly superfluous live-action remakes of its own animated classics, but there was a time when the House of Mouse made original, memorable content. Sure, most of that content (though it was not yet referred to as such) consisted of already well-known fairytales and fables, but every now and then, Disney would bust out a truly original story. 
Such was the case nearly three decades ago, when "Hocus Pocus" — a famous sleeper-flop that would go from zero to cult classic hero in a relatively short span of time — hit theaters in (for some odd reason) the summer of 1993. At the time, it struggled to compete with the summer's biggest phenomenon (a little film about dinosaurs called "Jurassic Park"), but eventually, the "Goonies"-meets-the-Salem-witch-trials story caught on, so much so that, all these years later, its sequel has inspired an atypical lack of skepticism and disillusion, even on Reddit.
Part of the original's appeal lies in its unabashed camp, the majority of which is provided by the film's beloved Sanderson Sister antagonists, portrayed by Kathy Najimy ("Sister Act"), Sarah Jessica Parker (pre-"Sex and the City"), and Bette Midler, who'd been a national treasure for years before she ever picked up a flying broom. The three will also star in the second installment (thank the devil), but for some, several other characters will be somewhat familiar as well, including supporting protagonist Cassie.
Lilia Buckingham had a blink-and-you'll-miss-it role on Modern Family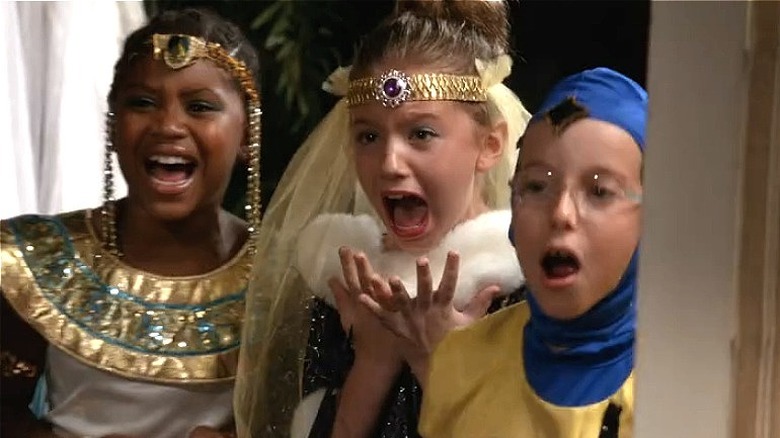 ABC, Amazon Prime
If you are, have been, or have lived with a tween recently, the actor behind the deuteragonist of "Hocus Pocus 2," Lilia Buckingham, has probably been on your radar for some time. At present, Buckingham's official Twitter boasts over 65k followers, a number that pales in comparison to the 1.5 million who follower her on Instagram. But before she could become the "sextuple threat" that MTV's Jordyn Tilchen calls her in "Lilia Buckingham Is So Much More Than An 'Influencer,'" she was, simply, "Trick or Treater #2," in a Halloween episode of one of the 54th Monte-Carlo Awards' most-watched shows in the world, "Modern Family" (per Deadline).
In Season 4's "Open House of Horrors," Buckingham appears in a Halloween flashback that sees Julie Bowen's Claire Dunphy take her costume a little too far. When Buckingham and her cohorts arrive at the Dunphy's, they're greeted by Claire squeezing her own hyper realistic heart in her hand as equally hyper realistic blood pours from her mouth and runs down her forearm and abdomen. It's a scene that would make John Carpenter proud, but one wholly inappropriate for the likes of nine-year-olds. While the actors flanking Buckingham let out their best screams, the "Hocus Pocus 2" star leans into her hand gestures and increasingly terrified facial expressions.
Six years later, the promise the 9-year-old showed on the network sitcom manifested in a different platform altogether, and she ditched the princess costume for a cheerleading outfit. 
Buckingham is Autumn Miller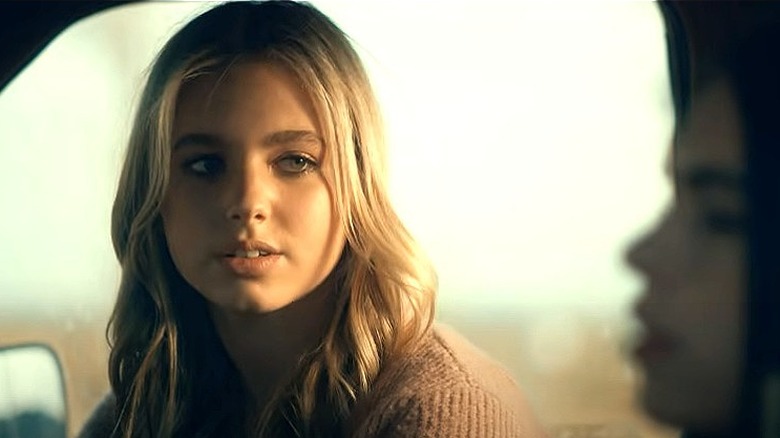 Brat TV/YouTube
Buckingham has been a staple of YouTube's Brat TV, a channel with over 1.5 billion viewers (per Business Wire), since 2018, when she made her debut in "Chicken Girls." In the web series — essentially, "Bring it On" (and its sequels) but for middle schoolers — Buckingham portrays Autumn Miller, Season 2 captain of the Millwood Dance Team, and a source for both rivalry and drama.
That same year, Buckingham reprised her role as Autumn in "Dirt," a spin-off of "Chicken Girls" that follows the trials and tribulations of protagonist Luke Dungey (Tayler Holder) as he comes to terms with a broken family (à la "Party of Five") and navigates the fierce terrain of competitive motocross (à la "Fast & Furious") and of course, dating (à la "Dawson's Creek"). "Dirt" tackles more serious subjects than its predecessor (e.g., drug abuse), and Buckingham's character, despite having the same name, is cut from a different cloth. The Autumn of "Dirt" is a passionate photographer, and a conflicted young women torn between two love interests.
Buckingham's Autumn also appears in the Brat TV movie "Spring Breakaway," the channel's return to Millwood High, "Total Eclipse," and its third entry in the "Chicken Girls" extended universe, "Zoe Valentine." The actor's resume may be, thus far, entrenched in the YouTube start-up, but given the influence the platform has on Gen-Z (per Film Daily), her casting in "Hocus Pocus 2" comes as little surprise.