Why The Background Of Hugh Jackman's Deadpool Teaser Video Looks Familiar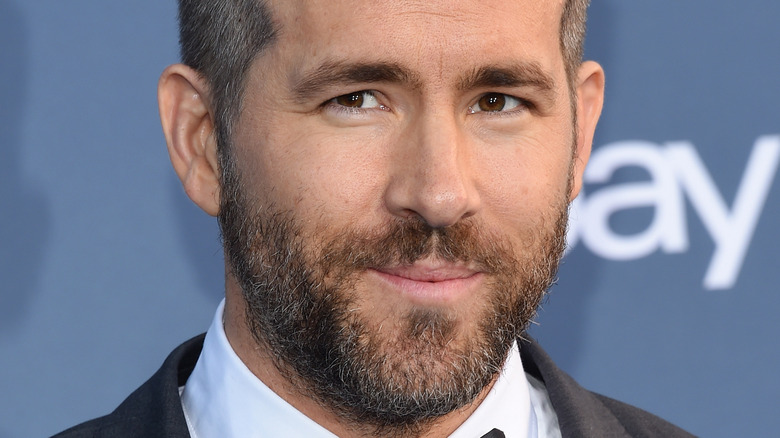 DFree/Shutterstock
Deadpool fans received the most exciting news on September 27, as a surprise social media post confirmed the third installment will be landing in theaters in 2024. Hugh Jackman teamed up with Ryan Reynolds to deliver the news in a series of humorous vignettes, informing fans that Jackman will be revisiting his role as Wolverine for the film. While "Logan" seemed to be the end to Jackman's run as the mutant, he appears to have one more film in him.
Some fun easter eggs are floating around in the hilarious clips shared by Reynolds and Jackman. Some of the more obvious ones include a scene of Reynolds pouring out a bottle of booze from Aviation American Gin, the actor's alcohol label, and another referenced his recent appearance in the Netflix film "The Adam Project." But the one we're here to talk about today is slightly less obvious, involving where most of the video is set. What sort of goodies does this little background gag portend for the film?
Might Taylor Swift pop up in Deadpool 3?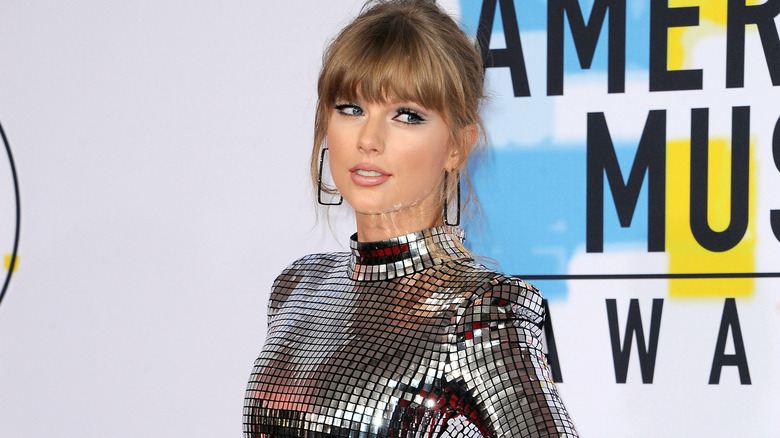 Tinseltown/Shutterstock
The living room where the videos take place looks at all familiar to you, that's because it played a prominent part in the Taylor Swift mini-movie for her single "All Too Well." The short film features Sadie Sink and Dylan O'Brien living out a doomed love affair to the strains of Swift's classic tune. After the couple breaks up, the film takes in Sink's character's suffering. She later transforms pain into art by writing a novel about the experience.
Does the locale of the short mean anything? Might Swift get a cameo in "Deadpool 3," or was it simply a convenient place for them to shoot the short? There could be anything involved here from a simple in-joke to a strong hint about the film's plot, but it's impossible to tell at this early stage. Swift hasn't been announced as a guest star on the picture, but it's quite possible she could contribute to its soundtrack. This, after all, wouldn't be the first time a famous songstress included themself in Deadpool's narrative. Celine Dion famously contributed a hit ballad to the "Deadpool 2" soundtrack, "Ashes." Deadpool appears in the music video for the song as well.