Andor Fans Lay Out Their Honest Opinions On The Show's Sets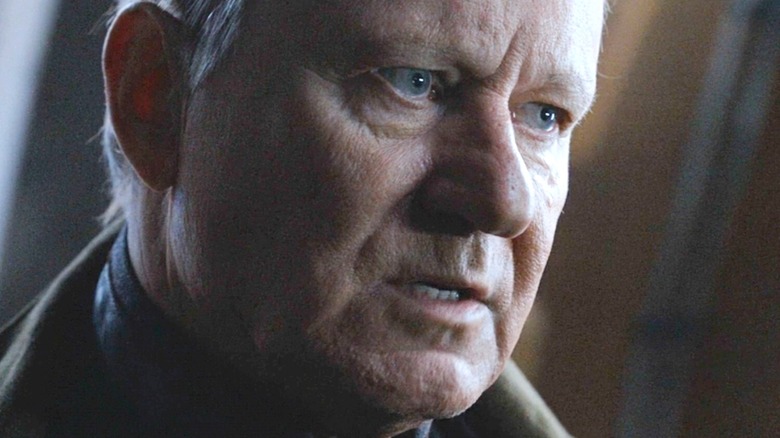 Disney+/Lucasfilm
For fans of the Disney+ series "Andor," each episode so far has been "Star Wars" pageantry at its finest — with incredible sets and updated environments, like the "Capital of the Galaxy" Coruscant, which finally showed up again in the galaxy far, far away during Episode 4. The legendary planet hadn't been seen in a live-action project since the prequel trilogy, per Inverse, and its appearance in "Andor" marks the first time we've gotten to see it under Imperial rule. This begs the question: what do fans think about the newly revived Coruscant and all of the elaborate sets being shown in the "Star Wars" series? 
Throughout Episode 4, which dropped on Disney+ Wednesday, September 28, we see multiple scenes on the capital planet involving two different characters, Dedra Meero (Denise Gough) and Mon Mothma (Genevieve O'Reilly). Meero serves as an Imperial Security Bureau supervisor and a new character, while Mothma is a politician who previously appeared in "Star Wars: Episode VI – Return of the Jedi" and other franchise installments, and is in on the ongoing Rebellion efforts. 
Taking to social media after the release of "Andor" Episode 4, diehard "Star Wars" fans gave their honest opinions on what they thought of Coruscant and all the sets on the show so far, with most being in agreement.
Fans think the sets for Andor are spectacular — especially Coruscant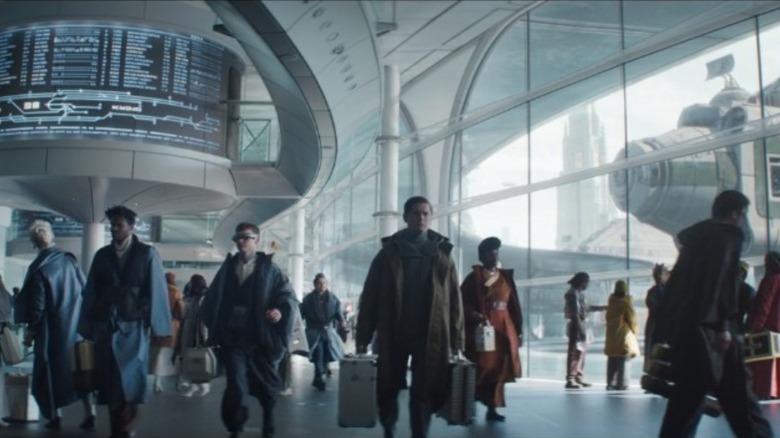 Disney+/Lucasfilm
While fans ultimately believe that each episode of "Andor" so far has delivered epic environments and awesome sets — like Morlana One and Aldhani — it's the show's intimate look at Coruscant and the planet's inner workings during Episode 4 that seems to have resonated the most with viewers. 
"These sets are really spectacular," said Redditor u/TheKingGinger03 in an Episode 4 discussion thread. "Coruscant felt so real in this episode, probably more so than it has for me ever before." One scene in particular, which showed Syril Karn (Kyle Soller) descending down into the depths of the galactic capital on an elevator, seems to be standing out the most."I loved watching his slow descent from the brightly lit upper levels to the dimmer mid levels," wrote Redditor u/Videowulff. "I just kept admiring everything I saw. ... This felt like something we could actually visit. It looks real and FEELS real."
When it came to designing Coruscant for "Andor," showrunner Tony Gilroy told Rolling Stone in a September 2022 interview that his ultimate goal was to immerse viewers as best as he could, which sometimes came back to bite him. "You can never say, 'Oh, they're going to the bodega.' Because what's the bodega look like on Coruscant?" Gilroy jokingly asked. "And that just launches 40 people and 17 meetings. What are the products? What are they selling? Everybody had their hands full. There was plenty of work to go around."