The Inspiration For Penelope Garcia's Wardrobe On Criminal Minds Might Surprise You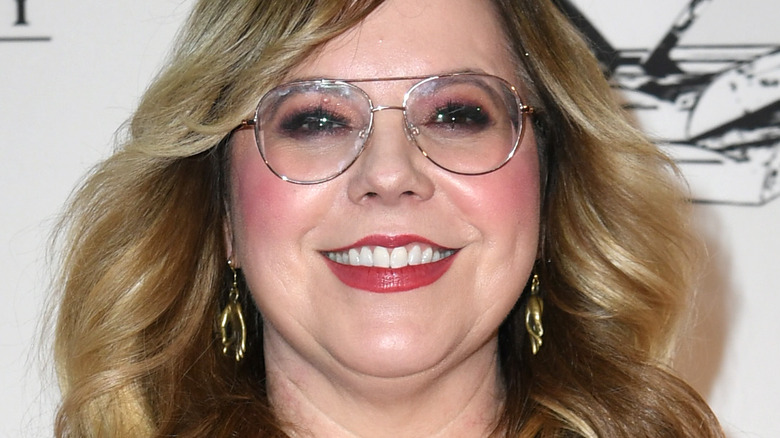 Jc Olivera/Getty Images
The "Criminal Minds" 10-episode revival on Paramount+ is happening (via Deadline), and filming has been underway for some time, thanks to updates from Joe Mantegna on Instagram. Much of the cast that fans have come to know and love over the 15 seasons are returning for the revival, including Mantegna, Paget Brewster, Adam Rodriguez, A.J. Cook, Aisha Tyler, and Kirsten Vangsness. Actors like Cook and Vangsness have been part of the series from the beginning, so their return will bring back many memories for fans over the seasons.
Vangsness' Penelope Garcia is notably the Behavioral Analysis Unit's resident tech expert and the heart and soul of the team, developing a close relationship with nearly every team member. She famously has a relationship with Shemar Moore's Derek Morgan that borders on being romantic. However, it never went beyond being a deep friendship to fans' satisfaction (via Reddit). Besides that, Garcia is undoubtedly known for her colorful and stylish wardrobe, which she maintains throughout the show. She even mentions the dress code at the job she will be leaving the BAU for in the show's final episode.
And while there are some questionable things we ignore on "Criminal Minds," there is one element about Garcia's wardrobe that may surprise you.
Kirsten Vangsness' wardrobe became Penelope Garcia's on Criminal Minds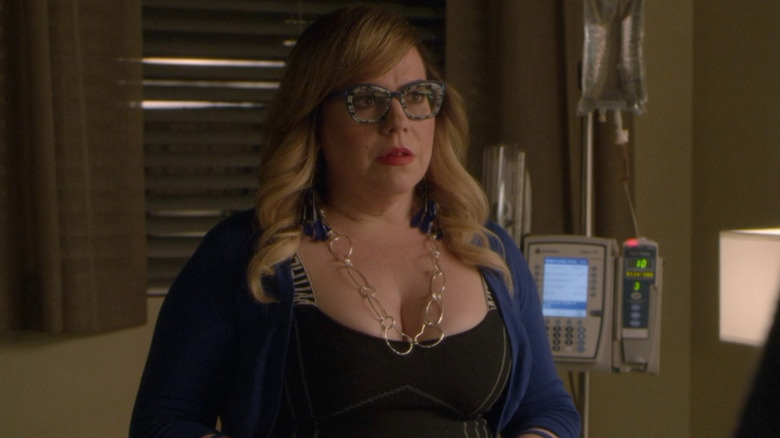 CBS
During a 2018 interview that Kirsten Vangsness and Joe Mantegna had with Today to talk about "Criminal Minds" penultimate season, Vangsness was asked about Penelope Garcia's wardrobe. She confirmed a rumor that the showrunners and costume designers on "Criminal Minds" preferred Vangsness's wardrobe for that of Garcia and even started taking pieces from her closet for her character outfits. "Yeah, they started to copy how I dress," Vangsness said. "I dress like a pirate from space; it's what happens when your mom makes you shop at the thrift store," she joked.
Vangsness continued that she would show up on set, and the "Criminal Minds" producers and crew would note that they loved what Garcia would be wearing and then figure out that it was just Vangsness' outfit. "So they were taking my clothes because I'm a size 12, and that's a weird size in Hollywood; there's like a size 0 or 25," Vangsness explained. She continued that she had to start dressing differently because Garcia essentially "stole" her style. Garcia will likely return with this same style in what has now been officially titled "Criminal Minds: Evolution" (via Variety).
It will also be interesting to see how Garcia will return to the BAU during the revival. "Criminal Minds: Evolution" is set to premiere on Thanksgiving Day (via TV Guide).