Deadpool And Wolverine's First Crossover In 1994 Did Not End Well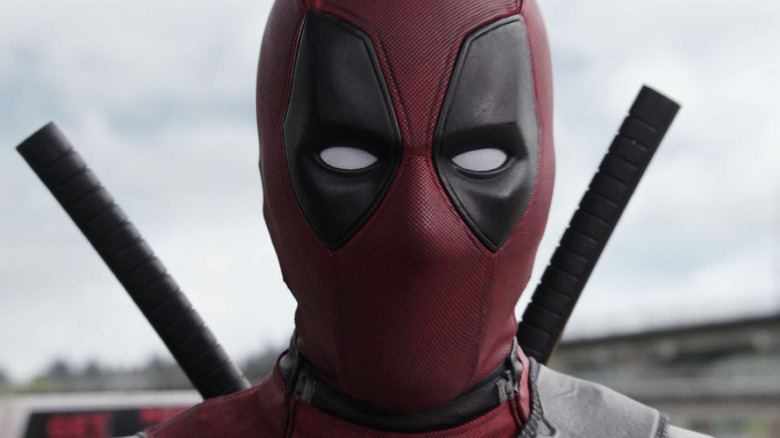 20th Century Fox
Before D23 Expo 2022, rumors surrounding the announcement of "Deadpool 3" were at an all-time high. The rumors ultimately ended up being just that since neither Ryan Reynolds nor the Merc with a Mouth showed up at the event. However, Reynolds made up for any disappointment with a surprise announcement on Twitter yesterday. 
Not only is "Deadpool 3" a go at Marvel Studios, but Reynolds announced that long-time Wolverine, Hugh Jackman, is returning for the highly-anticipated sequel. After years of dispelling rumors of his return to Logan for the MCU, Jackman decided to show his claws for one last time — unless he's offered another Marvel check for "Avengers: Secret Wars." 
Wolverine and Deadpool have crossed paths numerous times in the duo's rich history. "Deadpool 3" won't even be Reynolds and Jackman's first outing together as the comedic duo starred in the infamous "X-Men Origins: Wolverine," Reynolds' debut as Wade Wilson. 
In anticipation of "Deadpool 3," many Marvel fans may be looking to brush up on Deadpool and Wolverine's comic book history, and there's plenty to read if that's the case. Technically, the duo first met during the original "Secret Wars" event from the 1980s, but it was through a complicated retcon during the 2015 storyline with the same name. 
Their first real crossover, found in "Wolverine" #88, went about as well as you might think.
Deadpool and Wolverine started off on the wrong foot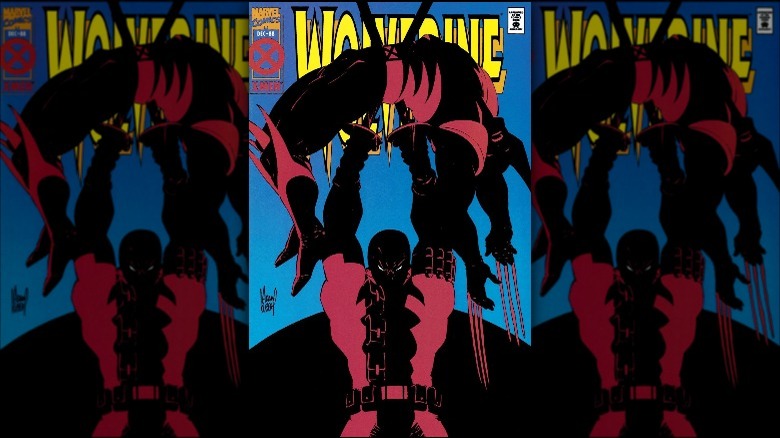 Marvel Comics
Deadpool and Wolverine first crossed paths in "Wolverine" #88, released in December 1994. The mercenary departs from his usual anti-hero role and serves as the primary villain of the issue.
In the comic, Wolverine is visiting his friend Garrison Kane. The mercenary is now in a relationship with Copycat — "Deadpool" fans might know her better as his former girlfriend, Vanessa. Wolverine gets to the couple's apartment to find Deadpool ransacking the place, searching for his ex-girlfriend. The two instantly start fighting, and Deadpool stabs Wolverine with both of his katanas before leaving him for dead. Wolverine, at the time, was experiencing difficulties with his healing abilities, so it took him a while to recover from the fight. Deadpool runs off to a nearby theater to kind Kane and Vanessa and confronts the couple, threatening to kill them both. Wolverine eventually recovers and makes it to the theater in time to save Vanessa from Deadpool's killing blow. Outnumbered, Deadpool flees the scene, and the couple escapes to start new lives together.
Should fans anticipate a similar interaction when Ryan Reynolds and Hugh Jackman meet in "Deadpool 3?" Only time will tell. Reynolds has constantly poked fun at Jackman's Wolverine since "Deadpool" came out in 2016. "Deadpool 2" even saw Wade Wilson travel back in time to save Wolverine from fighting the horror that was Deadpool in "X-Men Origins: Wolverine."
Reynolds previously tweeted that "Deadpool 3" was going to be a road trip movie with Deadpool and Wolverine before Disney purchased Fox, so let's hope that idea is still on the table.
"Deadpool 3" will release on September 6, 2024.