The Midnight Club Actor Who Completely Crushed His Audition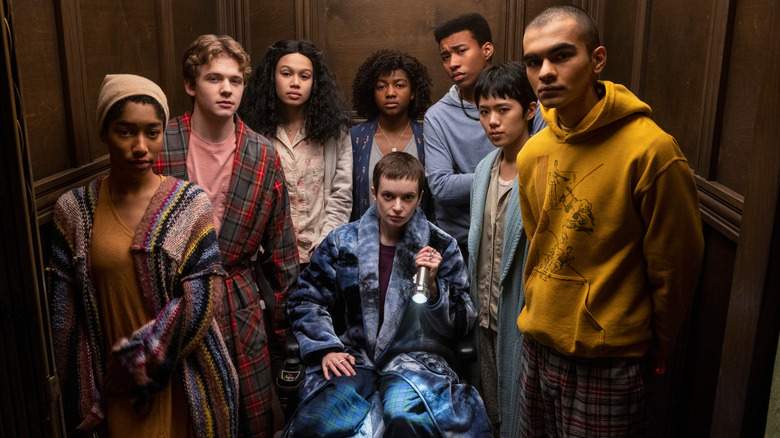 Eike Schroter/Netflix
With movies like "Doctor Sleep" and "Gerald's Game," filmmaker Mike Flanagan has made an art out of scaring the snot out of audiences. He's also pretty great at coming across stars that have yet to explode in Hollywood — talents like Jacob Tremblay who appeared in "Before I Wake," as well as MCU heroes-in-the-making McKenna Grace and Julian Hilliard in "The Haunting of Hill House." Now in his next big venture with Netflix, another cast member with massive potential is appearing in his latest show, "The Midnight Club," after already spending one bleak and bloody time with Flanagan in his previous series.
Igby Rigney appeared alongside Hamish Linklater and Katie Siegel in Flanagan's fang-tastic series, "Midnight Mass." He starred as Warren Flynn, last seen watching his hometown turn to ashes along with some of its inhabitants. No stranger to roping in cast members more than once for his projects, Flanagan quickly got Rigney back on board for his upcoming series "The Midnight Club." Running in the same group as "Are You Afraid of the Dark," and R.L Stine's "Fear Street" trilogy (via Collider), the show follows a group of terminally ill teens that meet up at the titular time to swap scary stories with one another. In the case of Rigney, Flanagan had his former show's supporting star down for a precise role, which he nabbed with ease on his first try.
Flanagan has high hopes for Igby Rigney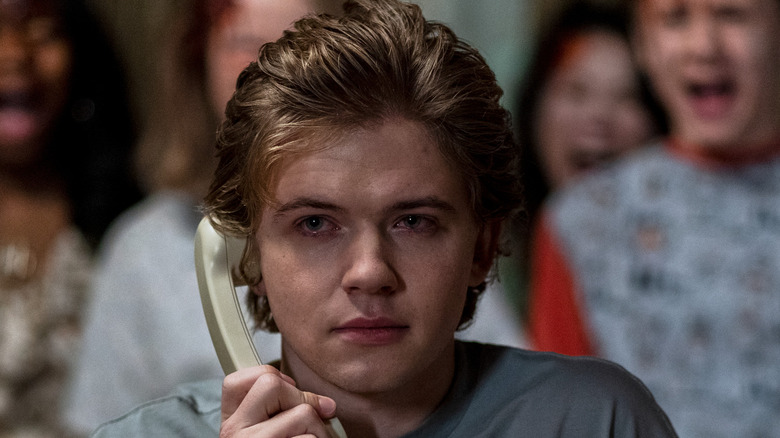 Eike Schroter/Netflix
Set to arrive on Netflix later in October (per Collider), the latest addition to Mike Flanagan's file of work is as creepy as you'd expect, and at the core of it is Igby Rigney as Kevin. As one of the many patients struggling to wrap his head around his fatal situation, Flanagan saw Rigney handle the subject effortlessly in an instant. Speaking to Entertainment Weekly, Flanagan recalled being blown away by the young star's initial effort. "He was vulnerable, honest, and authentic, and I recall being struck by how effortless it seemed." That amount of boxes being checked was no surprise to Flanagan, given what he observed in their previous collaboration. The "Doctor Sleep" director recalled knowing within the first two weeks of working with him on "Midnight Mass," that he was keen to cast him in "The Midnight Club."
Besides working on this, Rigney will also be making an appearance in Flanagan's highly-anticipated horror effort with Netflix "The Fall of the House of Usher," which will also star Mark Hamill, amongst others. Hopes are this will also demonstrate just what kind of star-in-the-making Rigney is set to be. "I think Igby is bound for great things, and I'm grateful to have been a stop along his path," Flanagan admitted. "I hope to work with him many more times."