The Relatable Thing My Hero Academia's Christopher Sabat Does Every Episode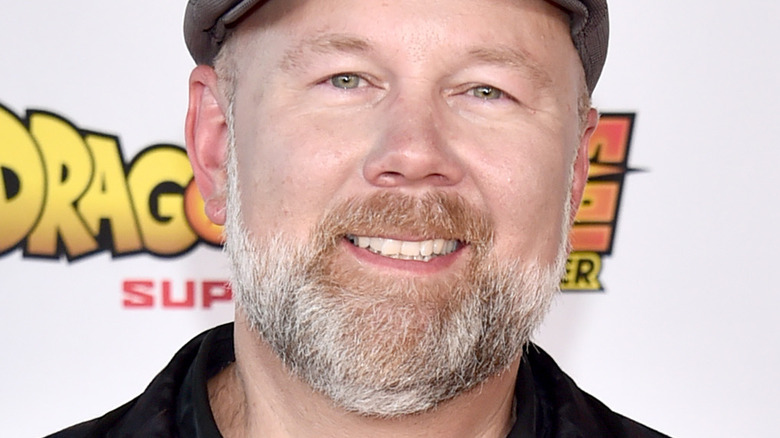 Alberto E. Rodriguez/Getty Images
"My Hero Academia" just so happens to be one of the biggest anime franchises ever (via The Polytechnic). Based on the manga of the same name by Kohei Horikoshi, the series show no signs of slowing down after five seasons on the air, along with several movie and video game tie-ins as well.
Part of what makes "My Hero Academia" so compelling is its massive cast of well-developed characters. As the series goes on, both the heroes and the villains change and evolve, sometimes in ways that shift their character arc considerably. While some characters have lost their lives, limbs, or mobility over the course of the series, others have lost their quirks completely.
Take All Might (Kenta Miyake/Christopher Sabat), for example. Though the #1 ranked hero begins "My Hero Academia" as a nearly unbeatable powerhouse, by the end of Season 3, he's rendered powerless after using the last of his strength to defeat All for One in an epic battle. In fact, the battle, All Might's incredible selflessness, and bravery left Christopher Sabat, who voices the character in the English dub, emotional. Which is something of a recurring theme.
Christopher Sabat cries in almost every episode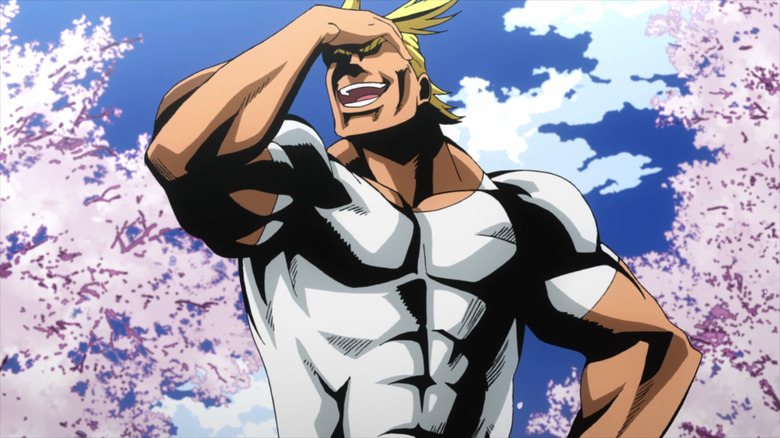 Toho/Funimation
Chritopher Sabat and Colleen Clinkenbeard, who handles ADR for "My Hero Academia," sat down for an extended chat with Syfy and discussed some of the emotional aspects of the series, among other things. When the host pointed out how often the kids of Class 1-A burst into tears on the show, Sabat was quick to add: "And then I burst into tears." Sabat went on. "I cry in almost every episode, and I almost never cry." 
Certainly, one of the key aspects that help to set "My Hero Academia" apart from the tidal wave of other shonen series is the emotional element of the story and how genuinely viewers find themselves feeling for the characters and their struggles. It's easy to see how those tender, infectious feelings might pass on to one of the actors playing a character in the series as well.
On precisely that note, it's important to remember that Kohei Horikoshi has been fairly clear that the series is heading toward its endpoint as well (via Comic Book). So if Sabat and viewers are emotional about "My Hero Academia" already, just imagine how the waterworks are going to be pouring out when that day inevitably comes.