Deadpool 3's Announcement Has Twitter In A Tizzy Over Kevin Feige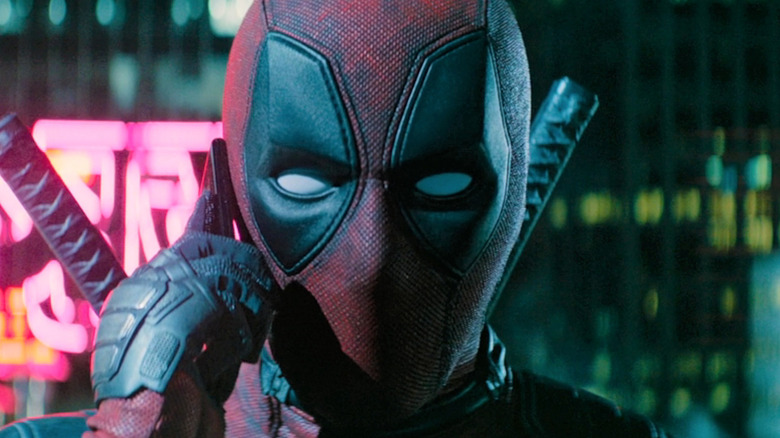 20th Century Studios
Kevin Feige and the Marvel Cinematic Universe are full of surprises. For example, "Spider-Man: No Way Home" recruited major stars from every major "Spider-Man" franchise and showed that anything is possible. The trend of featuring Marvel characters from the non-MCU franchises has continued since then — and the Multiverse of Madness is truly upon us.
Deadpool is set to join the MCU in the near future, and he might be bringing some friends (and frenemies) along for the ride. Earlier this week, Ryan Reynolds teased the X-Force in "Deadpool 3," as well as the return of Hugh Jackman as Wolverine. Jackman seemed to confirm the news as well, appearing in a video with Reynolds to give fans a clue about what they can expect from the upcoming movie (per Twitter).
Of course, this is huge news for superhero fans as Hugh Jackman left Wolverine behind after the character died in "Logan." Naturally, fans are buzzing about his return and they've thanked Kevin Feige for making it happen.
Marvel fans are raving about Kevin Feige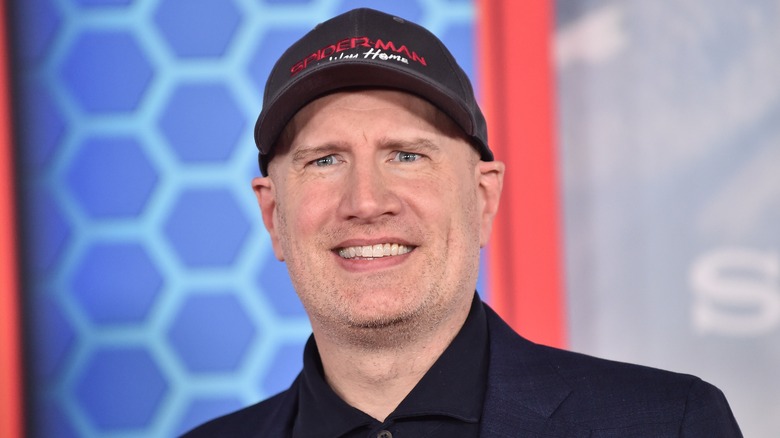 DFree/Shutterstock
Gathering on Twitter following Ryan Reynolds' big announcement, Marvel fans couldn't contain their excitement at the notion of more beloved actors and characters joining the MCU. For some, such as @MCUMarvels, Kevin Feige is "truly special" and deserves praise for going above and beyond for the fans. "To bring back the majority of the Raimi Spider-Man cast and Webb cast back in the same film, Charlie and Vincent, and now Hugh Jackman after all these years is incredible."
Fellow Twitter user @billkuchman echoed this sentiment while stating that other studios need to raise their game. "Warner Bros. can't stop stepping on rakes with their superhero films. Meanwhile, Kevin Feige somehow got Hugh Jackman to play Wolverine again for the MCU," he wrote, seemingly referring to the topsy-turvy nature of the DCEU.
Elsewhere, some Marvel fans have already started pondering the MCU's future now that Wolverine and a bunch of Spider-Men are involved in the proceedings. Viewers such as @rob_keyes and @ashchanchlani believe that "Avengers: Secret Wars" will be memorable and might even top previous Marvel epics — and there's no telling which other characters will join the MCU before then.