Why Julian From NCIS Season 20 Episode 2 Looks So Familiar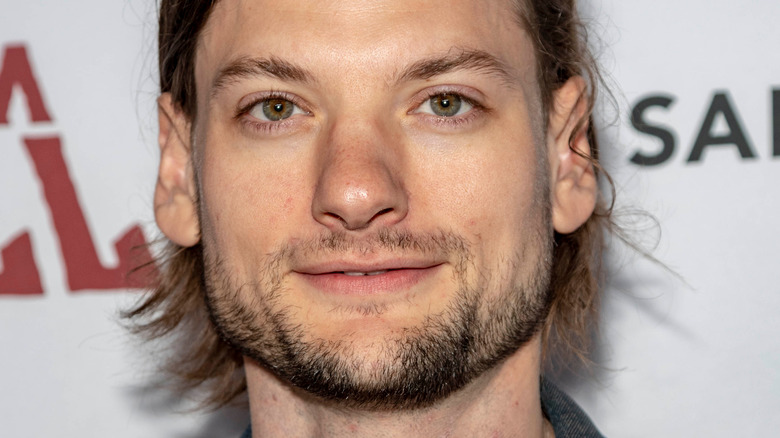 Eugene Powers/Shutterstock
New episodes of "NCIS" premiered this month, and Season 20 of the popular procedural is off to a great start. The second episode of the season, titled "Daddy Issues," kicks off with Senior Field Agent Timothy McGee (Sean Murray), Special Agent Jessica Knight (Katrina Law), and Special Agent Nick Torres (Wilmer Valderrama) investigating an attempted robbery into a secure government facility that resulted in the death of one of the thieves. Oddly enough, the bunker contained an enormous surplus of cheese. This is the first of many surprises in the installment. As it turns out, the cheese isn't the most interesting part about the facility — it's the security code used to protect it. It's nearly impenetrable, so the team begins looking into the system's creator. 
The tech whiz in question is actually someone McGee knows. It's an affable man named Carter (Kash Abdulmalik), whose daughter attends the same school as McGee's kids. Carter seems like a stand-up guy, but it's quickly revealed that he asked a criminal named Kingston Reinhardt to help him recover stolen money. Before the NCIS can interrogate Reinhardt, they find out he died from a sudden heart attack after the robbery. However, Julian's statement makes investigators realize that jumping to conclusions has clouded their view of the case. 
Actor Rob Welsh appears as Julian Reinhardt, Kingston's nephew, who is identified as one of the cheese thieves. If you think you recognize Welsh from somewhere, then you're in luck. Let's take a look at the most notable roles in Welsh's filmography. 
Rob Welsh appeared on Law & Order: SVU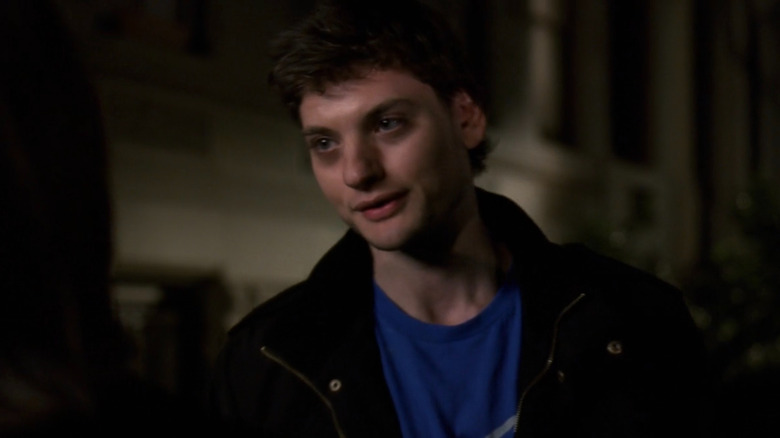 NBC
Rob Welsh plays a character named Will in a Season 10 "Law & Order: Special Victims Unit" episode titled "Swing." The emotional installment focuses on Detective Elliot Stabler's (Christopher Meloni) daughter, Kathleen (Allison Siko), who is caught breaking and entering into a stranger's home. Will, who had been partying with Kathleen at the house next door, points the detectives in the direction of a nearby park. Stabler is convinced that the break-in was just a harmless prank, but after finding Kathleen, he is forced to admit his daughter is in trouble. Kathleen has been doing drugs, skipping class, and acting erratically. After Kathleen winds up in the emergency room, she's diagnosed with bipolar disorder. With the district attorney threatening serious charges, Stabler is forced to take an unwilling walk down memory lane.
The episode gives viewers a glimpse into Stabler's childhood, specifically his relationship with his mother, Bernadette. Played by Ellen Burstyn, Bernadette's eccentric personality directly opposes Stabler's no-nonsense demeanor. Stabler tries to get his mother to accept her own mental and emotional difficulties so that she can help Kathleen, but Bernadette struggles to admit her mistakes. Meloni and Burstyn give powerhouse performances that light up every scene they share, making the episode all the more impactful.
Rob Welsh appeared on Hawaii Five-0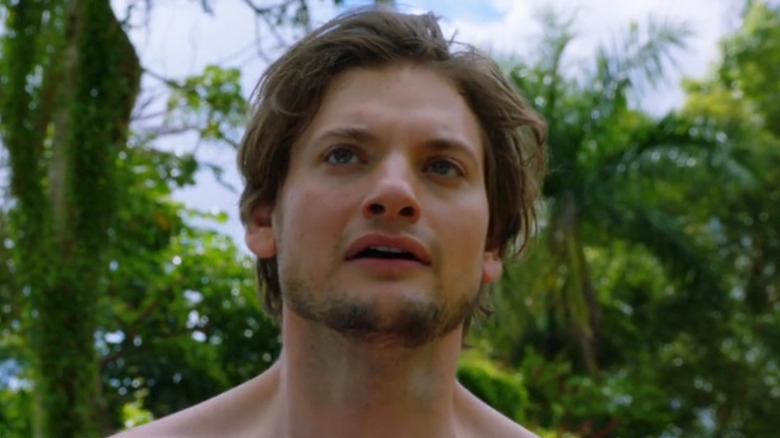 CBS Television
The Season 6 episode of "Hawaii Five-0" titled "Lehu a Lehu" marks the return of one of the show's recurring antagonists. The installment starts when the 5-0 team is called to the site of a mysterious explosion that killed a group of first responders. After locating and neutralizing what they believed to be an incendiary device, the officers were then ambushed by a secondary bomb that was planted in a nearby car. When another suspicious package is left at a local news station, its contents lead the team to Jason Duclair (Randy Couture), a serial arsonist who viewers first met in Season 5.
However, Duclair isn't behind these new attacks. It's actually the work of a young man named Andre Trout (Rob Welsh), a former juvenile delinquent who seems to idolize Duclair. Trout has masterminded a plan to break Duclair out of prison so that they can embark on a new reign of terror together. In a shocking twist, it's revealed that Trout never actually wanted to work with Duclair. Trout's plan is to kill Duclair out of jealousy, leaving him to be the best arsonist in the business. To exact revenge on his would-be protégé, Duclair kills Trout, leaving only his ashes for detectives to find. Welsh gives a chilling performance in the role, portraying Trout as clearly disturbed, but intelligent and methodical enough to give the 5-0 team a run for their money.
Rob Welsh appeared on Unbelievable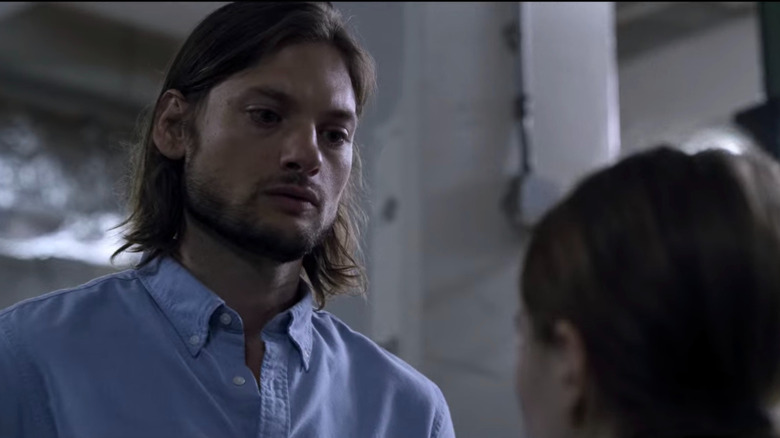 Netflix
Based on a shocking true story of witness intimidation and police misconduct, "Unbelievable" is a true crime miniseries that focuses on the investigation into and fallout from a series of sexual assaults that occurred between 2008 and 2011 in Colorado and Washington (via Pulitzer). Kaitlyn Dever plays Marie Adler, a young woman with a troubled past who is accused of fabricating a sexual assault allegation. A secondary plot line follows Detective Grace Rasmussen (Toni Collette) and Det. Karen Duvall (Merritt Wever) as they look into a series of crimes that connect back to Marie's initial claims. With impactful source material, incredible performances from the entire cast, and conscientious storytelling, it's no wonder that "Unbelievable" is ranked among the best Netflix original series of all time.
The traumatic emotional impact of what Marie has been through is explored as the series moves forward. Rob Welsh plays Nathan, one of Marie's co-workers at a department store, who appears in a chilling scene that exemplifies her inner turmoil following her ordeal with the police. Nathan approaches Marie when she's alone, cornering her and refusing to get out of the way until she completely shuts down, desperate for an escape. Nathan simply laughs it off, but Marie is clearly upset. As Nathan, Welsh encapsulates the subtle intimidation women are forced to contend with every day.
If you or anyone you know has been a victim of sexual assault, help is available. Visit the Rape, Abuse & Incest National Network website or contact RAINN's National Helpline at 1-800-656-HOPE (4673).
Rob Welsh appeared on The Rookie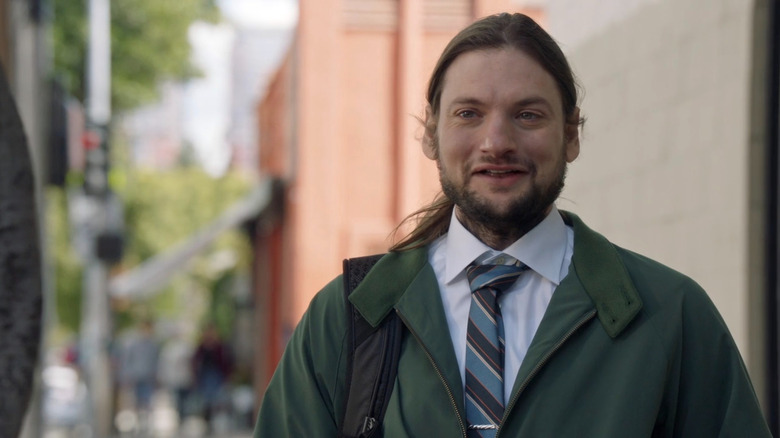 ABC
Rob Welsh plays a sinister character in a Season 3 episode of "The Rookie." Titled "New Blood," the installment follows LAPD Officer John Nolan (Nathan Fillion) as he works to identify the source of threatening notes being sent to his ethics professor, Fiona Ryan (Toks Olagundoye). While protecting Fiona, Nolan witnesses a man following her. This stalker is Andy Becker (Welsh), a former student of Fiona's who claims he became obsessed with her while taking her class. Welsh portrays Andy as fairly innocuous, although the way he photographs Fiona from afar is enough to make your skin crawl.
Although Fiona is relieved that it's just a case of a crush gone awry, Nolan insists on keeping an eye out for trouble after her address, phone number, and other private information are posted on the internet. It's revealed that as a well-known activist, Fiona is being targeted by a white supremacy group. Thanks to Nolan's keen instincts, he's there when a team of men arrives to abduct Fiona, resulting in an action-packed shootout in the middle of the street. Thankfully, the officers at the Mid-Wilshire Division join forces to put an end to the chaos and save Fiona's life.