Caleb McLaughlin Gets Candid About The Reception He Gets From Stranger Things Fans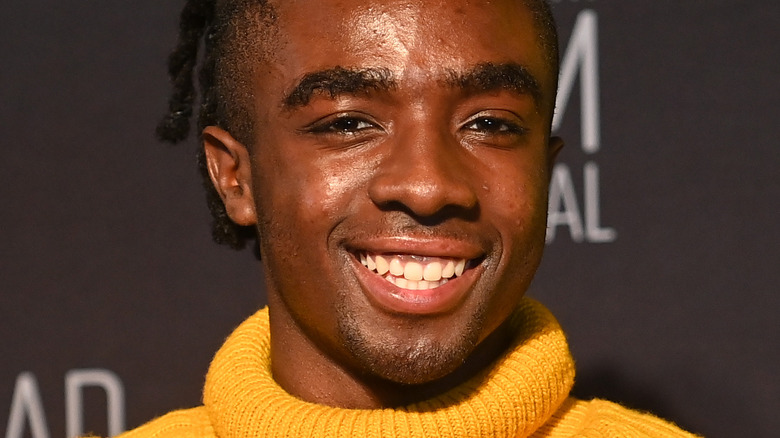 Paras Griffin/Getty Images
Netflix has pumped out television shows left and right for years, though only a small handful of them have reached truly remarkable levels of popularity and success. One such title is "Stranger Things" from creators Matt and Ross Duffer — collectively known as the Duffer brothers — which took the streaming service by storm when it premiered in July of 2016. Set in the town of Hawkins, Indiana, during the 1980s, it sees a handful of kids end up in a heated battle with supernatural forces where the fate of the world itself hangs in the balance.
As their on-screen war against dark forces has unfolded across four (soon to be five) seasons, the younger members of the "Stranger Things" cast have become international sensations. The likes of Millie Bobby Brown (who loves this season the most), Finn Wolfhard, and Gaten Matarazzo, who play Eleven, Mike Wheeler, and Dustin Henderson, respectively, have become bonafide Hollywood stars thanks to the show and its massive fanbase. Although, when it comes time to interact with the "Stranger Things" fans, not all of the series' cast members have similar experiences.
For instance, the actor behind Lucas Sinclair, Caleb McLaughlin, doesn't always receive the warmest of welcomes from "Stranger Things" fans. Here's why.
McLaughlin often faces racism from Stranger Things fans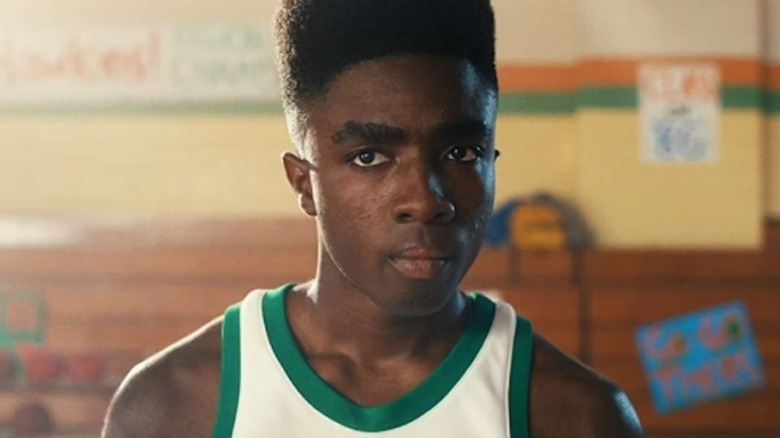 Netflix
At Heroes Comic Con Belgium, Caleb McLaughlin discussed "Stranger Things" fan reception toward him and the Lucas character, explaining why he's among the least popular names on the program. "My very first Comic-Con, some people didn't stand in my line because I was Black," he said, adding that despite him coming up alongside the rest of the younger cast, racial prejudice resulted in him being viewed and treated differently by fans than his co-stars. McLaughlin continued, "Even now, some people don't follow me or don't support me because I'm Black."
Further detailing his negative treatment by "Stranger Things" fans, McLaughlin revealed that this racism isn't limited to one geographic location. "Sometimes overseas, you feel the racism, you feel the bigotry. Sometimes it's hard to talk about and for people to understand," he notes, mentioning that when he was a kid, dealing with such hatred wasn't easy, and it bothered him quite a bit. Nevertheless, his family has helped him combat it, and he now maintains a positive attitude. "With my platform, I want to spread positivity and love because I do not give hate back to people who give hate to me," McLaughlin concludes.
While it's great that Caleb McLaughlin maintains a positive outlook, he shouldn't have to contend with the fan response he does. Hopefully, in the future, those "Stranger Things" fans who've treated him so poorly will reassess their actions and beliefs and make changes for the better.