A Wrinkle In Time Motion Posters, New Teaser Unveiled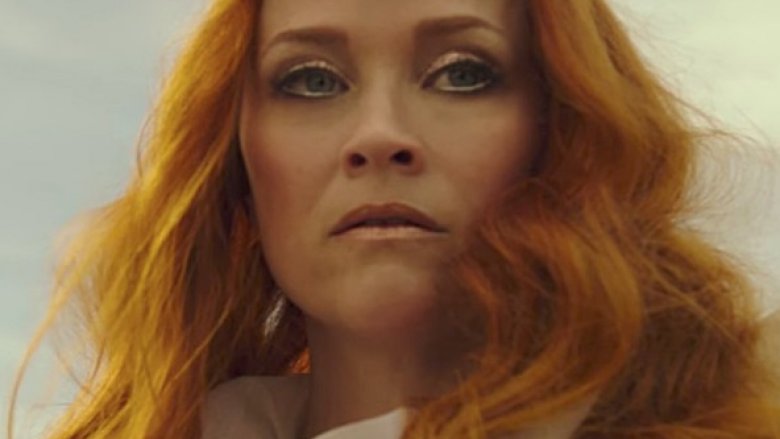 Disney sure knows how to ring in the new year.
In celebration of the first day of 2018, the House of Mouse unleashed three gorgeous new motion posters and a never-before-seen teaser for A Wrinkle in Time, director Ava DuVernay's highly anticipated adaptation of Madeleine L'Engle's beloved novel of the same name. 
The posters (posted on the official A Wrinkle in Time Facebook page) center on the film's three mystical guides who take the wayward young lead Meg Murry (Storm Reid) on the journey of a lifetime. There's one for Mrs. Which, played by Oprah Winfrey; one for Mrs. Who, portrayed by Mindy Kaling; and a final one for Mrs. Whatsit, played by Reese Witherspoon. 
By the looks of them, the motion posters for both Mrs. Who and Mrs. Whatsit are extensions of the still character one-sheets Disney revealed in late 2017. Mrs. Which's one is, on the other hand, entirely new: it shows her wearing a stunning white gown with stark white tresses to match, a look we haven't seen in motion yet. Each poster is captioned with, "Welcome to 2018, warriors."
Alongside the new character promos came a short teaser for the film, which offers a fresh summation of the central story: Meg's scientist father (played by Chris Pine) goes missing, and it's up to her to travel through time and space to find him–and uncover the secrets of the universe that he, too, has learned of. The mystics urge Meg to "be a warrior" on her mission. 
Check out the posters and teaser below. 
Joining the dazzling main cast are Zach Galifianakis (The Hangover series), Michael Peňa (Ant-Man), Gugu Mbatha-Raw (Concussion, Beauty and the Beast), Deric McCabe (Stephanie), André Holland (Moonlight), Levi Miller (Pan), and Rowan Blanchard (Girl Meets World). Here's the official synopsis for A Wrinkle in Time: "From visionary director Ana DuVernay comes Disney's A Wrinkle in Time, an epic adventure based on Madeleine L'Engle's timeless classic which takes audiences across dimensions of time and space, examining the nature of darkness versus light, and ultimately, the triumph of love. Through one girl's transformative journey led by three celestial guides, we discover that strength comes from embracing one's individuality and that the best way to triumph over fear is to travel by one's own light."
A Wrinkle in Time is scheduled for release on March 9, 2018.