Jackass' Rachel Wolfson Had Johnny Knoxville Falling Over With Laughter With This Joke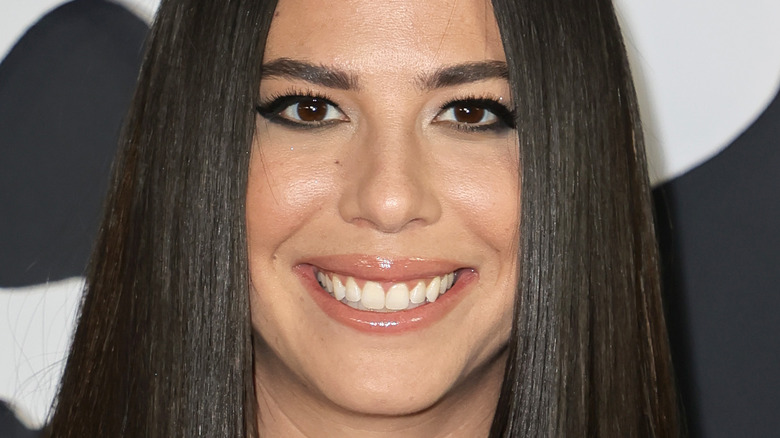 Kevin Winter/Getty Images
Making a member of "Jackass" overflow with laughter might just be an achievement on par with conquering a mountain. Having been in the business of making audiences laugh for over 20 years, the "Jackass" crew consisting of Johnny Knoxville, Chris Pontius, Preston Lacy, Steve-O, Bam Margera, Dave England, Ryan Dunn, and many others have practically seen it all. The launch of their reality television series on MTV in 2000 would bring a style of absurd humor, wild stunts, and unapologetic zaniness that viewers had never seen before, but were absorbed by. Even in the show's sea of controversies and questionable moments, its loyal fanbase can never seem to get enough wince-inducing antics. Its audience would get even bigger as "Jackass" expanded to become a successful media franchise that saw the birth of several feature films, television specials, and even video games. 
The most recent addition to the franchise is 2022's "Jackass Forever." 
The fourth film in the franchise, "Jackass Forever" was a financial success with over $80 million earned worldwide (via Box Office Mojo). On top of that, it also garnered acclaim from critics, holding an 85% Tomatometer score on Rotten Tomatoes. Part of the success of the film was thanks to its eccentric mix of old and new "Jackass" group members. One of these new members, Rachel Wolfson, would make an impression early on that made it clear she would be a seamless addition to the team. 
Wolfson's diabetes joke made everyone feel easier
Take one glance at almost any clip from a "Jackass" episode or movie, and it becomes obvious that this is not a job for everybody. So when standup comedian Rachel Wolfson was offered to be in "Jackass Forever," there was reasonable concern from Wolfson and the "Jackass" cast who were aware of the rough conditions she'd have to endure. 
In a conversation with "Jackass" co-founder Johnny Knoxville in Interview Magazine, Wolfson recalls a memorable moment during one of the film's test shoots. "I'll never forget the bit we did during the test shoot where me and Pontius are referees, and Preston [Lacy] and Zach [Holmes], two big guys, are doing the human long jump ... After the bit was over, someone asked me who I thought won and I said, 'Well, the real winner is diabetes.' I just saw you and Spike fall over laughing." The moment cemented the team's ability to make practically any joke without offending Wolfson, which helped her get acclimated. Similarly, she was able to showcase a work ethic to make the "Jackass" guys proud, taking on some especially difficult challenges.
Wolfson more than proved herself, becoming the first woman to join the "Jackass" main cast. And even through the most harrowing challenges, Wolfson had a way to combat any doubts. "I told myself I was going to say yes to whatever they asked me to do," she said in a Jimmy Kimmel Live interview. "And that I wasn't going to cry on set."