SNL's Taran Killam Is Deeply Embarrassed About One Notorious Episode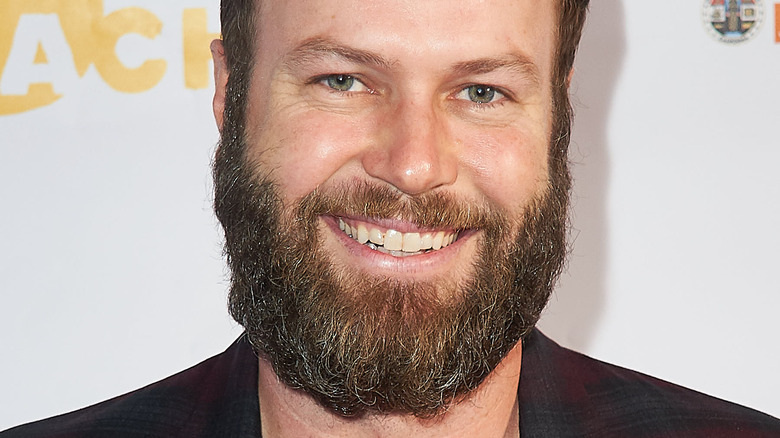 Unique Nicole/Getty Images
Taran Killam was a repertory cast member of "Saturday Night Live," joining the show for its 36th season in 2010 and remaining until 2016. During his time on the show, he was known for his characters including film critic Jebidiah Atkinson, KCA's host Reece Better, the announcer from the "What Up With That?" sketch, and more. He was also known for his impressions of celebrities and political figures including Eminem, Carson Daly, Rush Limbaugh, Tom Hanks, Paul Ryan, Brad Pitt, and Donald Trump. 
Like many "SNL" veterans, Killam became a successful comedian and landed guest roles on various other comedy shows. These include "Community," "Arrested Development," "The Simpsons," and "Drunk History." Killam had an overall solid run on "Saturday Night Live," and while there was surely a lot to be proud of during his time on the show, there was one controversial episode from his final season on the long-running show that Killam was highly embarrassed by. 
Taran Killam regrets the time Donald Trump hosted SNL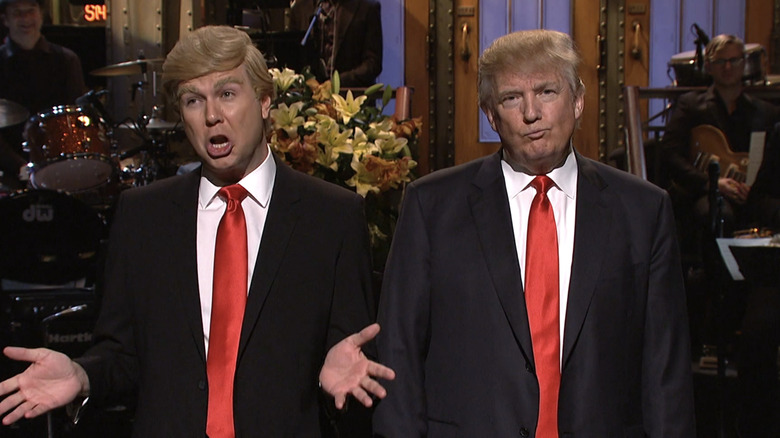 Evan El-Amin/Shutterstock
In an interview with National Public Radio, Taran Killam recalled the time Donald Trump was invited to host "Saturday Night Live" in November 2015, during his presidential campaign. That day, people gathered outside NBC's studio in New York to protest. Killam said, "We could hear the protests during our table read. As we're reading 40 mediocre sketches, we just hear, 'No Trump! Donald Trump!'" Because of how controversial the choice was, Killam ended up regretting this episode of "SNL." A lot of viewers wanted to see what the potential president would do as a host, but most of the attention "SNL" got for this episode was not positive. 
However, the controversy itself was not the only reason Killam regretted having Trump host the show. "I am embarrassed, upon reflection, just because of how everyone was right," the actor said. "Every person outside of that building protesting was absolutely right ... It was not enjoyable at the time and something that only grows more embarrassing and shameful as time goes on. I don't necessarily put so much weight into [the idea of] Trump hosting 'SNL' helping him become president, but there's definitely something where it normalizes him and it makes it okay for him to be part of the conversation."  
Additionally, as Killam notes, the sketches on Trump's episode were not exactly up to par for "SNL." Overall, both fans and cast members seem to agree that Trump was one of the five worst "Saturday Night Live" hosts.